Words symbolize our thoughts and emotions so that we can express them to others. However, the more complex these ideas are, the more difficult they become to communicate. This is where we can clearly see the importance of having a strong vocabulary, one that is stocked with plenty of words that convey subtle nuances in meaning.
Being equipped with a variety of advanced Urdu words will help you find greater success and acceptance in Pakistani society. After all, native Urdu speakers like to use appropriately embellished language and appreciate when foreigners can do the same.
In this article, UrduPod101.com will provide you with a list of essential advanced Urdu words to help you beef up your existing lexicon. Using these advanced Urdu vocabulary words will help you express yourself with greater clarity and open up new vistas for your triumph in specific fields.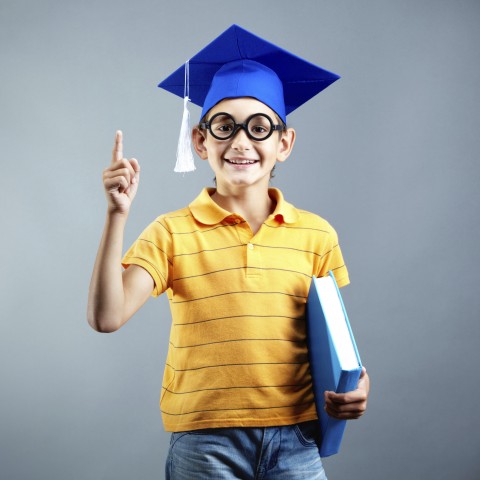 Table of Contents
1. Advanced Academic Words
The Urdu language is replete with academic vocabulary. Learning these more advanced Urdu words will provide you with innumerable chances to excel in the world of academia. In particular, you'll find these words useful when it comes to reading and comprehending the masterpieces of Urdu literature. They'll also help you discuss written works with fellow students and write compelling essays. Ultimately, familiarity with this set of vocabulary is sure to increase your understanding of Pakistani society as a whole.
Verbs
رہنمائی کرنا (rehnumai kerna) – to lead
تمہید باندھنا (tamheed bandhna) – to preamble
دلائل دینا (dalayal dena) – to argue
بحث کرنا (behas kerna) – to debate
قیاس کرنا (qayas kerna) – to infer
تخمینہ لگانا (takhmeenah lagana) – to assess
نتیجہ اخذ کرنا (nateejah akhaz kerna) – to conclude
وثوق سے کہنا (wasooq say kehna) – to assert
تردید کرنا (tardeed kerna) – to negate
تصدیق کرنا (tasdeeq kerna) – to validate
خلاصہ کرنا (khulasah kerna) – to summarize
جائزہ لینا (jaiza lena) – to review
Example sentence: 
اس نے اپنے ہی بیان کی تردید کی۔
Uss nay apnay he byaan ki tardeed ki.
He negated his own statement.
Nouns
تلخیص نگاری (talkhees nigari) – precis writing
مضمون نویسی (mazmoon naveesi) – essay writing
املاء (imla) – dictation
ذخیرۂ الفاظ (zakheera-e-alfaaz) – vocabulary
درستی (durusti) – correction
مقالہ (maqalah) – article
مباحثہ (mabahsah) – debate
مکالمہ (makalmah) – dialogue
خلاصہ (khulasah) – summary
مبہم (mubham) – ambiguous
تنازعہ (tanazaah) – controversy
Example Sentence: 
تلخیص نگاری گرامر کی درستی میں مددگار ہوتی ہے۔
Talkhees nigari grammar ki durusti mein madadgaar hoti hai.
Precis writing is helpful in the correction of grammar.
Adverbs
ٹھیک طریقے سے (theek tareeqay say) – precisely
یقیناً (yaqeenan) – certainly
مطلقاً (mutliqan) – absolutely
حرف بہ حرف (harf ba harf) – literally
محاورتاً (mahavaratan) – proverbially
عزم و استقلال سے (azm-o-istaqlal say) – resolutely
Example Sentence:
اس نے ٹھیک طریقے سے سوال کا جواب دیا۔
Uss nay theek tareeqay say sawaal ka jawaab diya.
He answered the question precisely.
2. Advanced Business Words
In the business world, we often make use of a lingua franca to ensure effective communication between parties. While this may suffice for discussing and executing business matters, remember that leaders always lead from the front. This means that the best way to set yourself apart from the crowd is to learn—and start using—advanced Urdu vocabulary related to the business world. This is especially true if you're an entrepreneur who wants to make a name for yourself in this country of ample opportunity.
There is great fortune to be made in Pakistan, so you should certainly consider exploring the numerous business opportunities available here. You'll find an active and well-developed Pakistani business community with an established code of ethics and principles guided by the Pakistan Business Council. Therefore, if you're a leader or want to become one, the following list of advanced Urdu business words will get you far.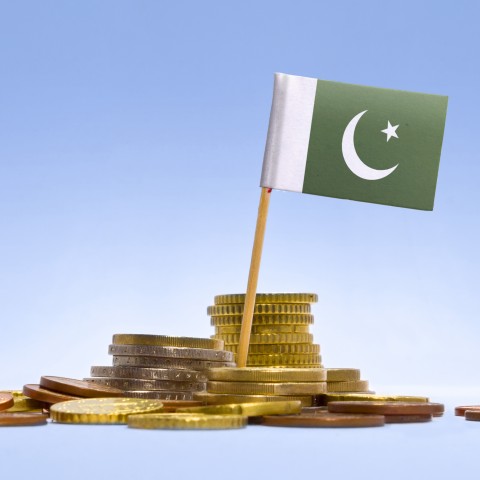 Nouns
معاہدہ (muahidah) – contract
طویل المیعادی معاہدہ (taveel-ul-meeadi muahidah) – long-term contract
شرحِ سود (sharhe sood) – interest rate
انسانی وسائل (human resources) – human resources
دیوالیہ پن (diwaliah pun) – bankruptcy
ملازمت (mulazmat) – employment / job
ملازم (mulazim) – employee
مالک (maalik) – employer
مرکزی دفتر (markazi daftar) – head office
دفتر (daftar) – office
اثاثہ (asasah) – asset
منافع (munafa) – profit
نقصان (nuqsaan) – loss
کاروبار (karobar) – business
کاروباری دورہ (karobari dorah) – business tour
Verbs
ادا کرنا (ada kerna) – to pay
تلافی کرنا (talafi kerna) – to compensate
درخواست دینا (darkhwast dena) – to apply
استعفٰی دینا (istifa dena) – to resign
ملازمت پر رکھنا (mulazmat par rakhna) – to employ
برخاست کرنا (barkhwast kerna) – to dismiss
Adjective
مستقل (mustaqil) – permanent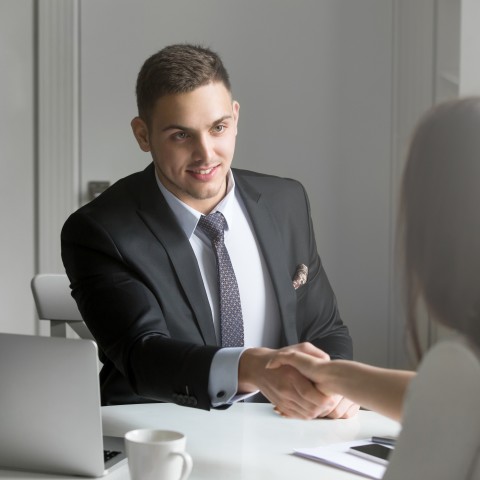 3. Advanced Medical Words
Before visiting a foreign country, it's imperative to learn some fundamental health-related words and phrases so that you can cope with any medical emergency that might pop up. If you're an advanced Urdu learner, picking up these advanced words will allow you to converse with medical consultants and get your desired results in any medical situation. Knowing the Pakistani healthcare system would be an added advantage in such scenarios. 
Memorize the following list of unavoidable medical terms to surprise native speakers and to find yourself at an advantage.
Nouns
وبا (waba) – epidemic
عالمی وبا (almi waba) – pandemic
دوائی (dawae) – medicine
علاج (ilaaj) – treatment
فشارِ خون (fishaar-e-khoon) – blood pressure
دل کا دورہ (dil ka dorah) – heart attack
قوّتِ مدافعت (quwwat-e-mudafiat) – immunity
نظامِ مدافعت (nizaam-e-mudafiat) – immune system
خون (khoon) – blood
خون بہنا (khoon behna) – bleeding
نسخۂ ادویات (nuskha-e-adwiyat) – prescription
نزلہ زکام (nazlah zukaam) – flu
ماہواری (mahwari) – menstruation
خارش (kharish) – itching
دندان ساز (dandaan saaz) – dentist
Verb
بیہوشی دینا (behoshi dena) – to anesthetize
Adjective
چھوتی (chooti) – contagious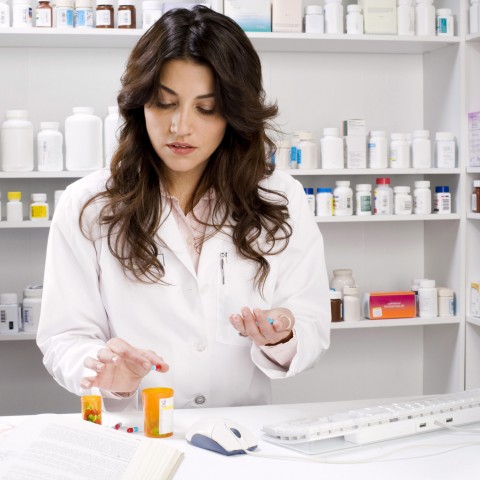 4. Advanced Legal Words
Though unlikely, you may find yourself in need of legal assistance while in Pakistan. While you're not required to have extensive knowledge of Pakistani law, we recommend you get acquainted with some useful legal words, terms, and phrases in Urdu. Once you gain proficiency in using them, you'll be better placed to deal with most situations concerning the Pakistani penal and civil code.
You should also become familiar with the rule of law. The Pakistani judicial system is a strong one, and Pakistani courts are also famous for their judicial activism. 
Now, let us move on to our list of essential legal words in Urdu without any further delay.
 Nouns
قانونی حراست (qanooni hirasat) – legal custody
پولیس کی حراست (police ki hirasat) – police custody
ضمانت (zamanat) – bail
مجرمانہ ریکارڈ (mujrimanah record) – criminal record
تحریری ثبوت (tahreeri sabot) – written proof
عدلیہ (adliah) – judiciary
عدالتی نظام (adalti nizaam) – judicial system
پروانۂ طلبی (parwanah-e-talbi) – summon
قانونی کاروائی (qanooni karwai) – legal proceeding
طبّی قانون (tibbi qanoon) – medicolegal
مستغیث (mustagees) – prosecutor
استغاثہ (istaghasah) – prosecution
پولیس (police) – police
تھانہ (thanah) – police station
وکیل (wakeel) – advocate
مجرم (mujrim) – criminal
جرم (jurm) – crime
حراست (hirasat) – custody
التجا (iltija) – appeal
Verb
مقدمہ چلانا (maqadmah chalana) – to prosecute
Adjectives
ناقابلِ ضمانت (na kabil e zamanat) – unbailable
جوابدہ (jawabdeh) – liable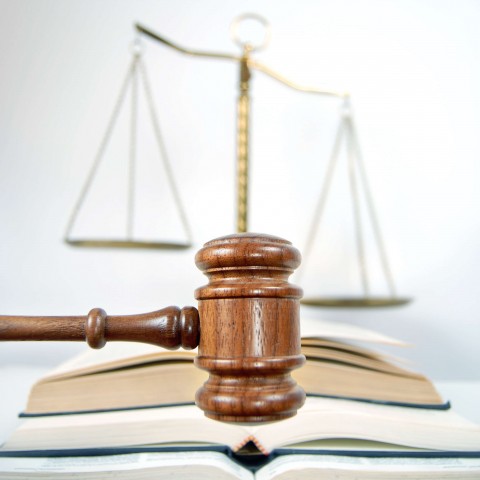 5. Alternative Words for Acing Urdu Proficiency Tests and Writing Assignments
One of the easiest ways to distinguish between a new Urdu learner and an experienced one is by the vocabulary they use. Now that you have achieved excellence in the beginner and intermediate levels of Urdu, it's time to replace some of those basic words with their more sophisticated counterparts. 
Doing so will reflect your deep knowledge and mastery of the Urdu language, not to mention earn you a special place in the eyes of your teachers and interlocutors. This approach is also key to scoring well on all sorts of written and spoken examinations across Pakistan. 
In the following section, you will see several sets of two words. The first word is basic and used in casual conversations. If you replace it with the second one, it will greatly embellish your Urdu writing and speaking.
ابتداء کرنا / شروع کرنا (ibtida kerna / shuru kerna) – to start
انتہا کرنا / ختم کرنا (inteha kerna / khatam kerna) – to end
بولنا / مخاطب کرنا (bolna / mukhatib kerna) – to speak
دینا / عنایت کرنا (dena / inayat kerna) – to give
کھونا / محروم ہونا (khona / mehroom hona) – to lose
توڑنا / منقطع کرنا (torna / muqata kerna) – to break
سچّا / راست گو (saccha / raast go) – truthful
جھوٹا / دروغ گو (jhoota / darogh go) – liar
ضروری / لازم (zaroori / lazim) – necessary
مفید / کارآمد (mufeed / karaamad) – useful
ناقابلِ برداشت / غیر متحمّل (naqabil-e-bardasht / ghair muthammil) – unbearable
مناسب / موزوں (munasib / mozoon) – proper
ابھی ابھی / حال ہی میں (abhi abhi / haal he mein) – recently
تہذیب سے / شائستگی سے (tehzeeb say / shaistgi say) – politely
غصّے سے / برہمی سے (ghussay say / barhami say) – angrily
پیار سے / اُلفت سے (pyaar say / ulfat say) – lovingly
خوشی سے / رضامندی سے (khushi say / raza mandi say) – willingly
سکون سے / اطمینان سے (sukoon say / itmenaan say) – calmly
6. Conclusion
This article has helped you learn several advanced words in the Urdu language. It has also provided you with an advanced Urdu vocabulary list that you can refer back to as often as you'd like. 
Now, are you ready to benefit from this guide and achieve your goals? Or do you think that something is missing? In case of any further questions, do write to us at UrduPod101.com. We'll get back to you at the earliest to address your concerns.
In the meantime, don't forget to explore UrduPod101.com. We are a rich repository of Urdu language learning resources and practical tools, such as this Urdu-English dictionary. You'll also find guides on Urdu pronunciation and grammar, in addition to a number of free vocabulary lists. 
Not sure where to start? We recommend heading over to our advanced Urdu course, which contains 25 curated lessons designed just for advanced learners like yourself. 
Very Happy Urdu Learning!