In today's globalized market, it's not uncommon for professionals to move to another country in order to get their dream job. Of course, landing a job and settling down in a foreign country has always been a challenging task. If you're competing against natives for a particular job, you'll have to put in some extra effort to win over potential employers.
The good news? You don't have to figure it out alone.
If you're hoping to find a job in Pakistan, you've come to the right place.
In this article, you'll learn…
…where to find work in Pakistan.
…which job finding websites in Pakistan to check often.
…what types of jobs are available here.
…some tips on how to land your dream job.
Let's dive in.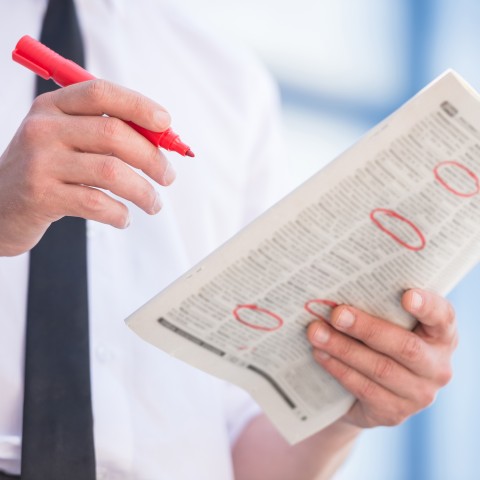 Table of Contents
1. Where to Find Work in Pakistan
Once you've applied for a Pakistan work visa and completed any necessary paperwork, it's time to consider where you would like to focus your job search.
Below, we'll discuss several different regions and cities in Pakistan where you should consider looking for work as a foreigner.
A- وفاقی دارالحکومت (wifaqi darul hukumat), Federal Capital – اسلام آباد (Islamabad)
As the capital of Pakistan, the city of Islamabad is where most foreigners to this country come to work. Because it's home to most of the foreign embassies, those working as government personnel of any other country are likely to be placed here. Its ample professional opportunities aside, Islamabad is also known for the beautiful hills of Margalla that comprise much of the city's land!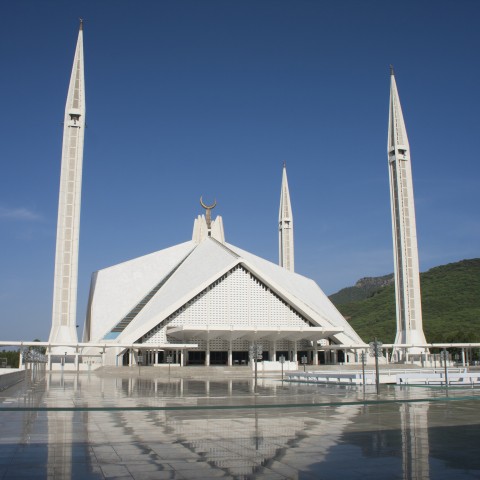 B- صوبائی دارالحکومت (Subai darul hukumat), Provincial Capital
Lahore is the provincial capital of Punjab. It's the largest Pakistani province in terms of population, and it's called the "heart of Pakistan" due to its vivaciousness and its socio-cultural/historical significance. If you can find a job here, it means you've entered the door to the cultural corridor of Pakistan. Due to the aforementioned reasons (along with a few others), it has a great number of business and job opportunities!
"The City of Lights" is the economic hub of Pakistan. Its role in the country's economy can never be undermined, as it's the largest city in Pakistan and a cosmopolitan. As a cosmopolitan, Karachi is home to people of different races and ethnicities, making it a wonderful location for foreigners looking to work in Pakistan.
Quetta is the capital of the province of Balochistan.
Although it may not be an ideal place in terms of law and order, it's rich in mines and minerals. This makes the location a job heaven for those belonging to the mining/minerals industry. Different multinational engineering companies make annual contracts and send their employees here for the exploration of several precious metals and natural resources. If you have a degree and experience in the said field, then you must keep an eye on job openings here.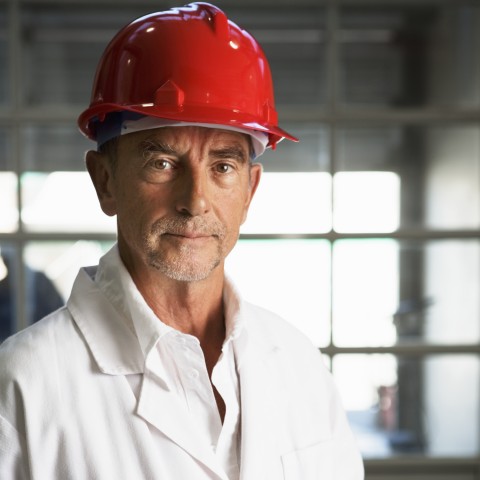 4- خیبر پختونخواہ (Khyber Pakhtunkhwa) – پشاور (Peshawar)
Peshawar is the provincial capital of Khyber Pakhtunkhwa, and its geostrategic position makes it one of the most important cities in Pakistan. If you can find a job here, you'll find yourself equipped with the opportunity to uplift your career while exploring the natural beauty of Pakistan and enjoying the hospitality of Pakistani people.
2. Language Teaching Jobs
Are you wondering how to work in Pakistan without knowing Urdu? Becoming a language teacher is a great option you should consider.
As more and more Pakistanis are aspiring to go abroad, the need for language teachers in the country continues to grow. As such, you're likely to find a few good English teaching jobs in Pakistan to get your expat career started until you pick up the local language.
There are different types of English teaching jobs in Pakistan:
A- ELT (English Language Teaching)
If you have a diploma, certification, or degree in ELT (English Language Teaching), you're all set to book your ticket to Pakistan.
B- TEFL (Teaching English as a Foreign Language)
Before applying for this type of job, keep in mind that there are many Pakistanis who have a TEFL degree. That said, native English speakers are often preferred and there are plenty of job opportunities out there. If you're looking to teach English here as a native speaker, your future job prospects are bright in this field.
C- ESP (English for Specific Purposes)
Similarly, if you have mastery over teaching English for a specific purpose, Pakistani universities and other higher education institutions of Pakistan will welcome you with open arms.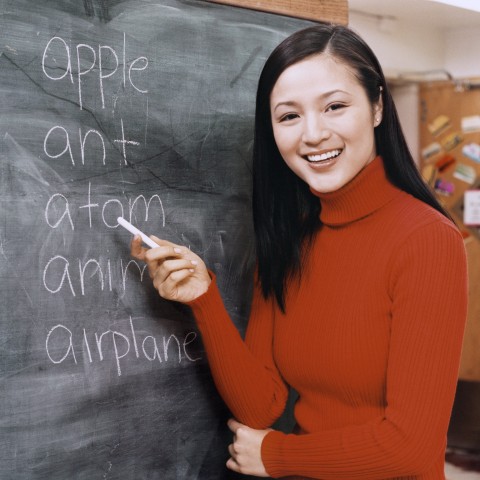 3. Blue-Collar Jobs
If you're searching for a blue-collar job in Pakistan, don't get too excited. Pakistan is among one of the major contributors that fulfill the demand of manpower at the international level. However, you can always try your luck in the following industrial sectors:
Textile Industries
Fan Industry
Ceramics and Pottery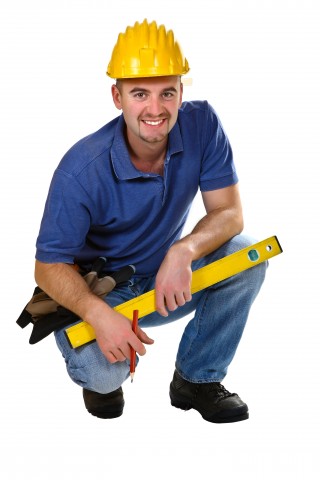 4. Office Jobs
Pakistani recruiters are quite gracious to job seekers from foreign countries. If you have a foreign degree and experience, you'll face no difficulty in finding a suitable job position for you in Pakistan. In this case, you must focus your job hunting on the following sectors:
Real-Estate Industry
Tourism Industry
Education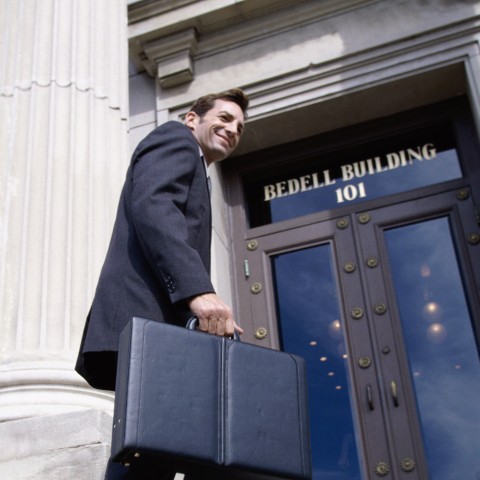 Additionally, if you want to do an online search, below are a few websites where you can find a lot of information about job openings in Pakistan. Don't forget to check them frequently!
And don't forget to brush up on your Urdu vocabulary for the Workplace!
5. Health, Science, and Technology-Related Jobs
Pakistan is a developing country that's struggling to achieve excellence in the fields of health, science, and technology. Below are a few issues the country is currently facing:
Lack of specialization
The need for IT experts
The demand for healthcare professionals
Therefore, if you have a specialization in any of these sectors, your chances of landing a job in a relevant field are high.
6. Other Tips
Before securing a Pakistani visa and booking your ticket to Pakistan, we encourage you to get an appointment letter that states all terms and conditions in a crystal-clear manner. We recommend you follow the steps below and consider our useful suggestions—even if you're already located in Pakistan.
A- Online Correspondence
Online correspondence is one of the best ways to have terms and conditions clarified. This form of communication also allows you to evaluate the pros and cons before moving forward.
B- On-Campus Job Fairs
Nowadays, there's a growing trend to organize on-campus job fairs in Pakistan. If you can spare some time to be a part of such a job fair, you can expect to find a good job for yourself. Students, in particular, can benefit from such opportunities.
C- Outsourced Recruitment Organizations
A great number of international organizations have begun to avail the services of outsourcing recruitment agencies, and the HR departments of many multinational Pakistani organizations have followed suit. Searching for such organizations and sending them your CV can maximize your chances of getting recruited for a job.
D- Dropping Your CV at Relevant Offices
The conventional way of dropping your CV at relevant offices can do wonders for you in Pakistan if you have the time and opportunity to do so.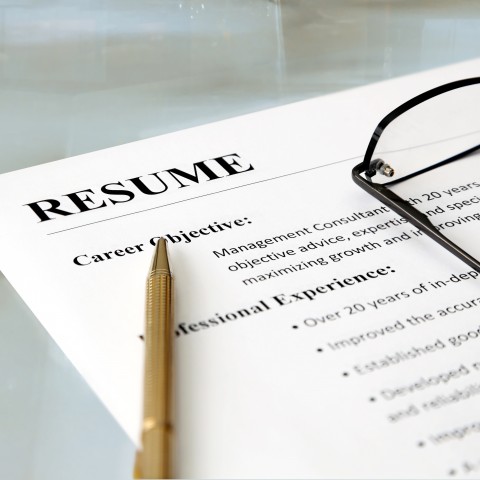 7. Conclusion
In this article, we opened up new vistas to help you find jobs in Pakistan. You learned about which cities are best for foreigners seeking a job here, which online resources you should check out, and how to increase your chances of landing a job.
Are you ready to occupy the vacant seat of your dream job in Pakistan after reading this article? Or do you still have questions or concerns about something? If you want to know anything that we forgot to discuss, leave us a comment and we'll get back to you at the earliest.
Before you go, we do have one more piece of advice for you: Learn at least a little bit of Urdu before your move! This will make you a much more appealing candidate for any job and will make your stay in Pakistan much easier in the long run.
If you aren't sure where to start, consider creating a free lifetime account on UrduPod101.com. We provide a variety of fun and practical resources, ranging from themed vocabulary lists to pronunciation guides. Each of our lessons also includes cultural information that will help you become familiar with work life in Pakistan before you take the plunge.
Very Happy Urdu Learning!