Is it possible to give a definite time-frame for learning Urdu? 
Frankly speaking, it's quite difficult to specify exactly how long it will take someone to learn the language. There are multiple variables that affect one's second-language acquisition, such as necessity, motivation, level of education, culture, and previous experience with languages.
Keeping this in view, it's also imperative for an aspiring Urdu learner to decide what level of fluency they hope to attain. For example, picking up basic survival phrases for travel will take far less time than trying to become fluent.
In this article, we'll answer questions such as, "How long does it take to learn Urdu?" and give you some tips on how to learn Urdu fast!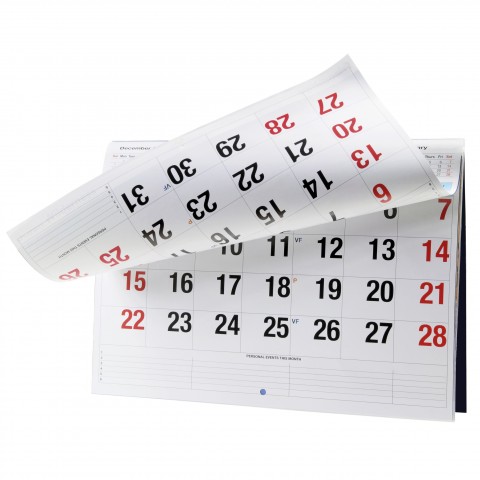 Table of Contents
Key Considerations
The United States' Foreign Service Institute (FSI) groups languages into four categories, with Category I languages being those most similar to English and Category IV languages being the least similar. According to this system, Urdu falls under Category III. The FSI approximates that one can gain basic fluency in a Category III language with about 720 hours of intensive study (10 hours per day) and reach full fluency with around 1100 hours (44 weeks) of intensive study. 
Of course, this is only an approximate.
If you plan to study Urdu, you must first take the time to consider the following factors. Doing so will give you a good idea of what your strengths and weaknesses will be as you start out, so you can plan accordingly. Who knows? You may even discover that you're at an advantage! 
1. Your Background
Have you already studied a second language? Were you raised bilingual? What language(s) do you know besides English? 
Your answers to these questions will play a major role in how long it takes to learn Urdu. 
Urdu learners who already know an Oriental language tend to have a much easier time with their studies than learners who do not. In addition, people who have learned a second language already—no matter what that language is—have a huge advantage over those who only know one language. 
Also, a person with prior exposure to the native Pakistani culture and ways of living is at an advantage. 
2. Your Motivation
Another dominant factor that may affect the pace of your Urdu learning is your implicit or explicit motivation for learning the language. If you have a lucrative end-goal in mind (such as a promotion or acceptance to a university) or are learning so you can better communicate with a loved one, you'll be willing to put in more effort and will achieve your goals faster.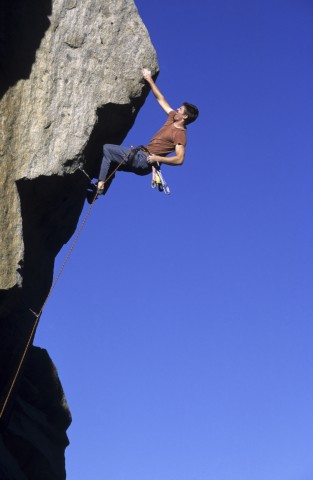 3. Your Learning Methods
Your selected method of learning is another significant factor here. For example, students who learn via the grammar-translation method will require a different amount of overall learning time than students being taught via the direct method. 
In the same vein, you should determine whether to take an Urdu course at a language institution, at a university, via a tutor, or even online. Each of these methods will result in a different type of language learning experience, and the amount of time it takes you to master Urdu will vary as a result. 
Of course, any learning method you opt for should be supplemented (as much as possible) by direct exposure to the language and immersion in the culture.
Beginner Level
It may take you around 150 to 200 hours to reach the A1 (absolute beginner) level.
At the beginner level, you should be able to understand and apply basic survival phrases and other day-to-day vocabulary. There are a few fundamental concepts of the Urdu language you should focus on mastering at this point. Here are some tips on how to learn Urdu quickly as you approach and attain the beginner level: 
1. Study the basic syntax. 
Try to focus on the rudimentary word order and sentence structure. It's too early to comprehend all of it right away, but you should still familiarize yourself with the basics. It will become more clear to you as you advance and gain more exposure to the language. 
2. Start dealing with the present. 
The present tense is very important when learning any language. Try to grasp command over the present tense, and practice using it with the first and second person pronouns.
3. Don't hesitate to conjugate.
While you shouldn't be overly ambitious here, you should try learning to conjugate some basic Urdu verbs. Practice is the only way to get better, and your mistakes will help you learn even faster! 
4. Flashcards are effective.
Never underestimate the power of the flashcard technique. Try to learn as many nouns, verbs, and adjectives as possible, along with examples of their appropriate usage in the Urdu language.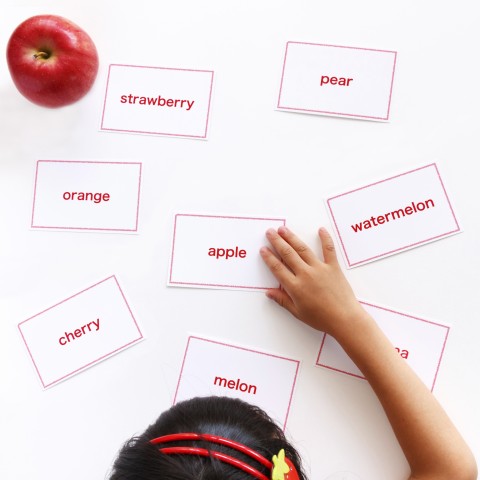 Intermediate Level
It may take you approximately 500-600 hours to reach the B1 level of proficiency in the Urdu language.
At the intermediate level, you'll be able to…
…comprehend basic conversations on familiar topics and things that interest you.
…interact with native Urdu speakers concerning routine matters. 
…explain your ideas, plans, and experiences with others in an appropriate manner. 
Here are a few things you can do to learn Urdu effectively at this point:
1. Experiment with the tenses.
At the beginner level, you became familiar with how to use the present tense. Now that you're approaching the intermediate level, you should begin experimenting with the other tenses. In doing so, you can formulate more interesting sentences on a number of topics.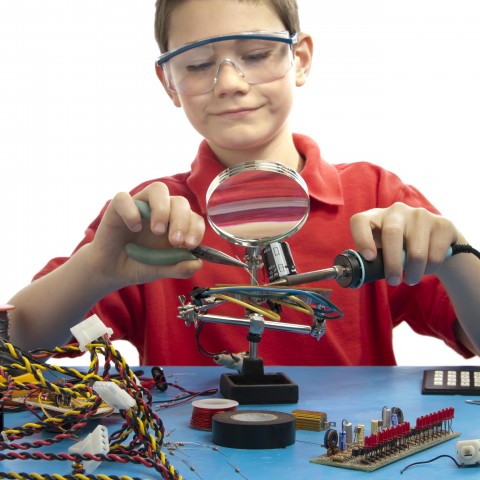 2. Build up your vocabulary and practice your pronunciation.
You should focus on building and expanding your vocabulary so that you can avoid using words that sound very basic or childish. In addition, you should work on mastering your pronunciation of Urdu words. Being able to use more advanced words and pronounce them correctly will surely impress native speakers! 
3. Start learning and using common phrases.
As you build your vocabulary, you should also start learning more common phrases. Pay attention to how native speakers converse with each other, and try applying the most frequently used phrases and sentences to your own speech. At this stage, you can also begin crafting your own unique phrases using your newly acquired vocabulary. This will enhance your sentence formulation skills and keep you interested in your studies.
Advanced Level
You should expect to spend a good 1000-1200 hours reaching the threshold of the advanced (C1) level. 
While many learners are satisfied with reaching the intermediate level, the most devoted students have set their minds to mastering Urdu completely! This is a huge feat and certainly not an easy one, but well worth the effort. At the advanced level, you can…
…understand intricate texts and their implicit meanings. 
…effectively communicate in both professional and casual contexts. 
…present your thoughts and ideas in a clear, unmistakable manner. 
Here are a few tips to speed up your progress: 
1. Confidence does matter.
Having reached the B1 level, you've covered a lot of distance. Total mastery and command of the Urdu language are not too far out of reach at this point. Nonetheless, you must remember that the final steps are always hard to take.
But don't worry. Have confidence in yourself. Keep the joy of getting a befitting reward in your mind to muster up your courage for these heavy steps. There's only one level (B2) between you and your dream level (C1).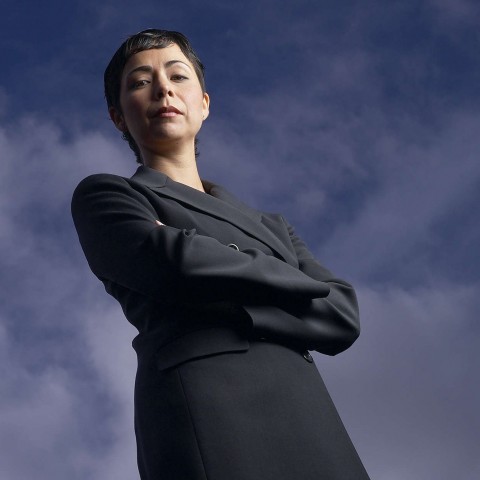 2. Explore classic Urdu books, movies, and music.
While traditional study methods play a key role in mastering Urdu, you should begin exploring some secondary Urdu resources as well. The best way to become proficient in the language is to expose yourself to it outside of the classroom (or textbook, or app). 
Some of the best ways to immerse yourself in the language include: 
Watching classic Urdu movies
Reading Urdu literature
Listening to Urdu music
If you're not sure where to start, why not see our lists of the Top 10 Urdu TV Shows and Drama Series and YouTube Channels to Enhance Your Skills?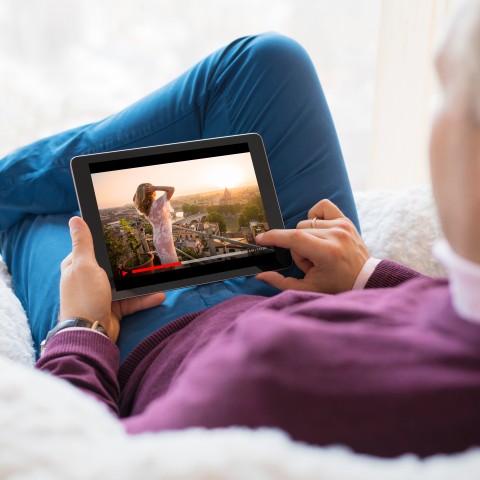 3. Interact with native Urdu speakers.
If possible, you should plan to either live in Pakistan for a while or visit for a short time. This will work wonders for your Urdu language skills! Your time in Pakistan will give you constant exposure to Urdu in natural contexts, from slang terms to formal everyday language—something you would miss out on in the traditional classroom setting. 
Learning Urdu When You're Short on Time
As already discussed, how long it takes to learn Urdu is determined by numerous factors. These include your attitude toward learning it, how much time you spend studying each day, and why you're learning it in the first place. 
We understand that not everyone has enough time in their busy schedules to attend regular classes or devote hours a day to studying. The good news is that you can learn Urdu online or through mobile apps—both methods give you much more flexibility than traditional courses and let you study from anywhere. 
While there's no substitute for hard work, we believe these methods can help you learn Urdu more effectively even when you're short on time. Let's take a closer look. 
1. Online Resources
Despite the proven track record of classroom education, virtual education has revolutionized the way in which people learn and study. This applies to language learning as well, and you can find many online resources to help you learn Urdu to varying degrees of proficiency.
UrduPod101.com is unparalleled in this regard. We have the solutions to all your language learning problems, and we seek to answer all of your questions and dispel all of your doubts. When you subscribe, you get access to a huge resource of online lessons customized to the needs of Urdu learners at all different levels. We make learning Urdu both fun and effective! 
To reinforce what you've learned on our website, you can head over to our YouTube channel and watch any number of our fun, educational videos. 
2. Mobile Phone Applications
Google and other app stores are replete with applications claiming to teach the Urdu language effectively. While many of them can be used as excellent secondary resources, we recommend choosing your learning apps with caution. 
In addition to the InnovativeLanguage101 app, we recommend trying out Learn Urdu Kids. 
Conclusion
In this article, we answered the frequently asked question: How long will it take to learn Urdu? 
We also discussed what factors will determine your learning speed, what skills are expected of you at each Urdu proficiency level, and how to learn Urdu effectively. 
Are you ready to hop on the plane of Urdu learning and enjoy its adventurous pathways? More importantly: Have we answered all of your questions? If not, feel free to reach out to us and we'll get back to you as soon as possible! 
We hope you choose to make UrduPod101.com a part of your Urdu learning diet. We're a rich repository of learning resources, ready to help you master all of the necessary Urdu language skills. 
Very Happy Urdu Learning!