Allama Iqbal, the Poet of East, is one of the most prominent Pakistani figures of today, commemorated twice a year. In this article, you'll learn about Dr. Muhammad Iqbal's Death Anniversary and a little bit about the man himself.
Let's get started.
1. What is the Allama Muhammad Iqbal Death Anniversary?
Each year on the date of Dr. Muhammad Iqbal's death, Muslims mourn the loss of a great poet, commemorate his influential work, and celebrate his life.
Doctor Allama Muhammad Iqbal was a prominent literary voice in the Muslim world, most well-known for his advocacy of Muslim rights and for spurring the start of the تحریک پاکستان (Tehreek e Pakistan), or "Pakistan Movement." He has come to be known as the اعر مشرق (Shaer e mashriq), meaning "Poet of East," as well as the national poet of Pakistan.
About Muhammad Iqbal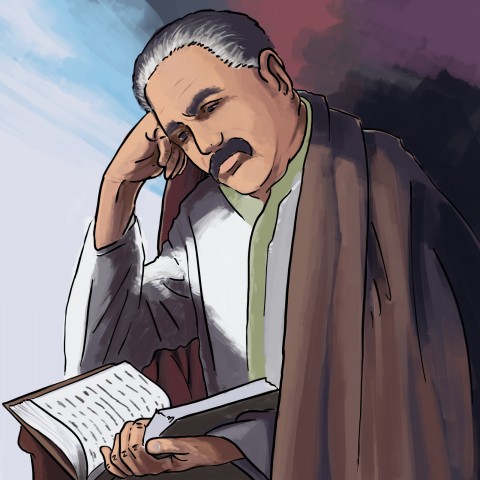 Muhammad Iqbal was born in Sialkot in 1877, and died in 1938 in Lahore. For Dr. Allama Muhammad Iqbal, poetry and other literary works served as a medium for expressing his views on various pressing topics of the time, such as the state of the Muslim religion. A couple of his most popular works include The Secrets of the Self and Gabriel's Wing. He wrote mainly in Persian, Urdu, and Arabic.
Poetry was not his only talent or interest. Muhammad Iqbal also worked as a barrister, lecturer, politician, philosopher, and academic.
Role of Allama Iqbal in Pakistan Movement
Allama Muhammad Iqbal voiced his opinion on a number of topics related to the Muslim faith, as well as politics. In particular, he's known for bringing the Pakistan Movement to life. This movement sought to free Pakistan and the Muslim world from British rule, under which Islamic beliefs suffered and were suppressed.
Muhammad Iqbal was the first to express the "Two-Nation Theory." This theory proposed that Muslims should be separate from the rest of the world, with their own political system. In particular, he believed that because Hindus and Muslims had separate beliefs, they shouldn't be forced to share a political system.
While Muhammad Iqbal had very anti-capitalistic views, even Western leaders found something desirable in his writings and lectures on the topic. Today, in addition to being Pakistan's national poet, Allama Muhammad Iqbal is also highly commended in India, Sri Lanka, Bangladesh, and other countries with a large Muslim population.
2. When is His Death Anniversary?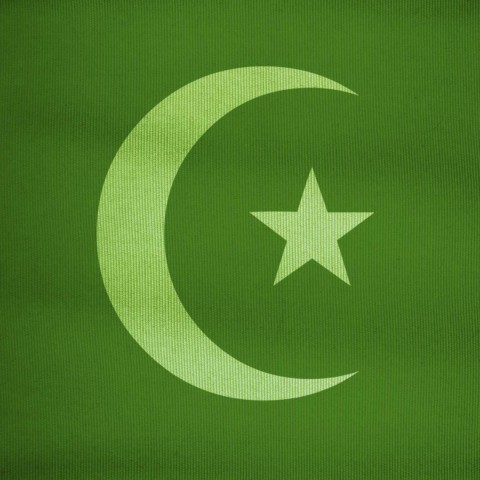 Each year, Pakistanis commemorate the Death Anniversary of Allama Muhammad Iqbal on April 21. This was the date in 1938 that he died of a throat-related illness.
3. How is His Death Anniversary Observed?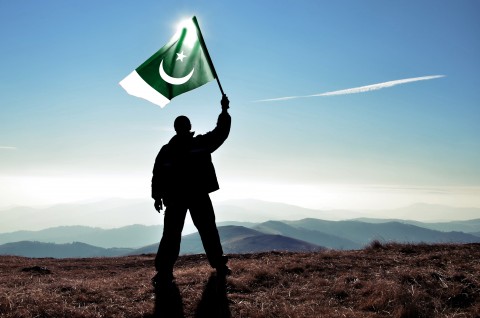 To commemorate the death of Muhammad Iqbal, Pakistani newspapers, radio stations, and other organizations often have special feature pieces or programs. While there aren't many regular celebrations or observances for the Death Anniversary of Allama Muhammad Iqbal, he is considered a major figure in Pakistan and around the world. His death anniversary is simply a time to stop and commemorate his life and works, as well as the future he imagined for the Muslim people.
4. November 9
On November 9, Pakistan observes The Birthday of Muhammad Iqbal. This was a public holiday in Pakistan until 2015, when the government revoked it. However, even with the holiday's official status revoked, many Pakistanis like to commemorate their قومی شاعر (Qoumi Shair), or "national poet," on this day.
5. Must-Know Vocabulary for this Holiday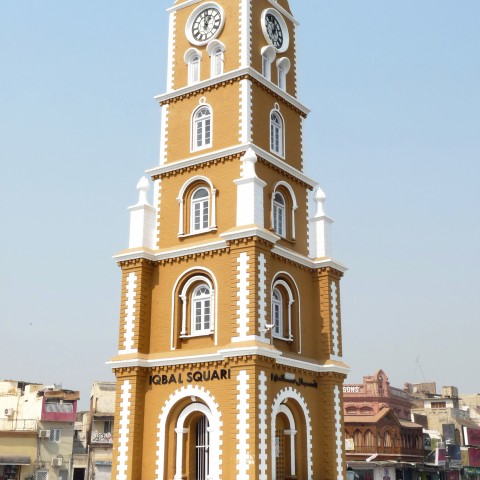 Ready to review some of the vocabulary words from this article? Here's a list of the most important words and phrases for Allama Muhammad Iqbal's Death Anniversary!
اسلام (Islam) — "Islam"
فارسی (Faarsi) — "Persian"
عربی (Aarabi) — "Arabic"
لاہور (Lahore) — "Lahore"
مسلم لیگ (Muslim League) — "Muslim League"
بیرسٹر (Barrister) — "Barrister"
قومی شاعر (Qoumi Shair) — "National poet"
تحریک پاکستان (Tehreek e Pakistan) — "Pakistan Movement"
فلسفی (Falsafi) — "Philosopher"
سیالکوٹ (Sialkot) — "Sialkot"
شاعر مشرق (Shaer e mashriq) — "Poet of East"
To hear the pronunciation of each vocabulary word or phrase, and to read them alongside relevant images, be sure to check out our Urdu Death Anniversary of Allama Muhammad Iqbal vocabulary list.
Final Thoughts
We hope you enjoyed learning about one of the most important people in modern-day Pakistan, and that you were able to take away some valuable information from this article.
Do you have a favorite poet or piece of literature? We would love to hear from you!
If you're interested in learning more about Pakistani culture, we recommend that you check out the following pages on UrduPod101.com:
Whatever your reasons for wanting to learn more about Pakistani culture or the Urdu language, know that UrduPod101.com is the best way to expand your knowledge and improve your skills. With tons of fun lessons for learners at every level, there's something for everyone!
Create your free lifetime account today, and start learning with us.