Would you be able to give up the thing you love most? Or surrender your belongings to someone in need?
The most important Eid holiday (Eid ul-Azha, sometimes pronounced Eid ul-Adha) is all about sacrifice and selflessness. In this article, you'll learn about the Eid ul-Azha meaning in Urdu-speaking Pakistan, why it's celebrated, and what you can expect to find during this major holiday.
Let's get started!
1. What is Eid ul-Azha?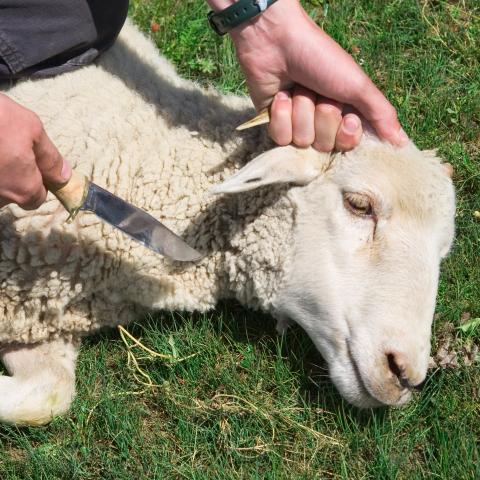 Eid ul-Azha, often called "The Feast of the Sacrifice" in English, is one of the most important Muslim holidays worldwide.
It originates from the story of Ibrahim, who was willing to sacrifice his son Ismael. According to the Quran, Ibrahim had asked Allah to give him a son, and Allah did so. But as Ismael grew older, Ibrahim began having recurring dreams of slaughtering his son and realized it was an order from Allah to sacrifice his son. Upon Ibrahim telling his son this, Ismael told his father to do as Allah willed. Ibrahim prepared his son for the sacrifice, was about to slaughter him, but was stopped by a voice. This voice told him that the "vision" had already been completed. Ibrahim was given a lamb to sacrifice in Ismael's place, and Ismael was revealed to be a righteous prophet.
Today, Muslims celebrate this holiday as a time of ایثار (eesaar), or "selflessness," and as a reminder that Allah blesses the faithful. Eid ul-Azha is also associated with the willingness to give up one's cherished possessions to glorify Allah.
2. The Eid ul-Azha Date in Pakistan
The date of Eid ul-Azha varies each year on the Gregorian calendar, as it takes place on the tenth day of Dhu al-Hijjah. The holiday then lasts for roughly three days.
Here's a list of this holiday's tentative start date for the next ten years.
| Year | Start Date |
| --- | --- |
| 2020 | July 31 |
| 2021 | July 20 |
| 2022 | July 10 |
| 2023 | June 29 |
| 2024 | June 17 |
| 2025 | June 7 |
| 2026 | May 27 |
| 2027 | May 17 |
| 2028 | May 6 |
| 2029 | April 24 |
Note that these dates may not be entirely accurate, and may vary. The date of Eid ul-Azha is officially determined each year by professional moon-sighters, and the dates above are only expected estimates.
3. Eid ul-Azha Traditions and Celebrations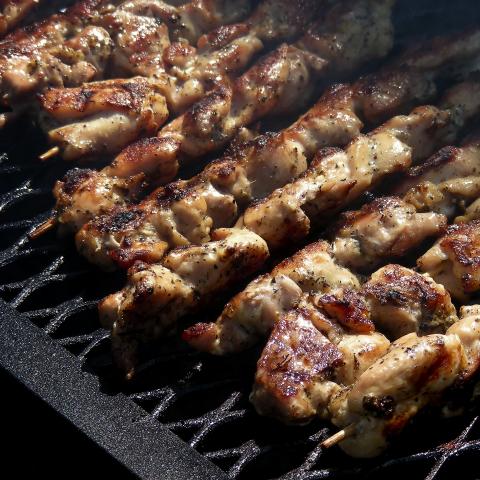 In Pakistan, Eid holidays are celebrated in a number of ways. Here are the most prominent traditions and celebrations for the Greater Eid, Eid ul-Azha.
1 – The Sacrifice
The most important tradition is that of sacrificing an animal, usually a بھیڑ (bhairh), meaning "sheep," or بکری (bakri), meaning "goat." Once the animal has been slaughtered, its meat is divided into three portions:
1. A portion to غریبوں میں تقسیم کرنا (ghareebon main taqseem karna), or "share with the poor"
2. A portion to take home to one's family
3. A portion to share with friends or relatives
An interesting aspect of this قربانی (qurbani), or "sacrifice," is that it's not done to atone for one's sins. According to Muslim beliefs, the blood and meat of the sacrifice don't even reach Allah, except in the form of pleasing Him through one's devotion. Instead, the sacrifice has more to do with selflessness and sharing.
2 – Eating on Holy Eid ul-Azha
Due to the nature of this sacrifice, people are expected to prepare and enjoy the meat they receive!
In Pakistan, Eid ul-Azha is the perfect occasion to have a باربیکیو (barbecue), or "barbecue," and indulge in a variety of tasty treats. Popular items you'll come across include kebabs, curries, meatballs, and several traditional Pakistani dishes. Of course, all menu items will conform to halal standards, and you can also find non-meat products (like the delectable ma'amoul shortbread cookies!).
Expect for meat dishes to be heavily spiced with things like cinnamon, curry, and cardamom.
Want to see more popular Pakistani foods? Check out our relevant vocabulary list and watch for our upcoming article about Pakistani Cuisine!
3 – Eid Prayers
In Pakistan, Eid prayers are given as Muslims gather in large groups throughout the country. They tend to gather in large, open spaces as well as in mosques to pray together. The largest Eid gathering in Pakistan usually takes place in the Faisal Mosque in Islamabad, and it's not uncommon for public officials to host their own gatherings as well.
In addition to saying Eid prayers, Muslims are called upon to remember those who died for their country, giving the ultimate sacrifice.
4. The Livestock Markets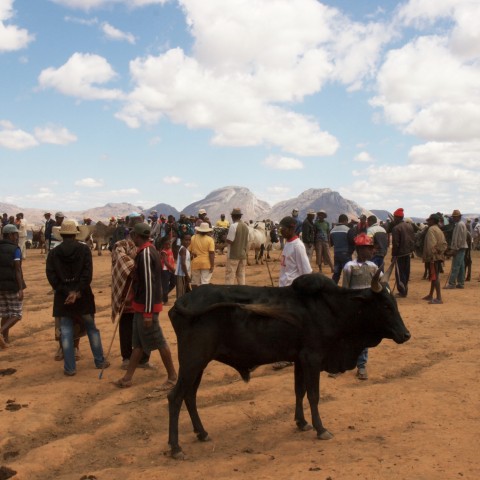 As you might imagine, the livestock markets are very busy this time of year!
In Karachi, there's a livestock market known to decorate its animals prior to their being bought and sacrificed. For example, animals may be dyed with henna or dressed up in colorful arrangements.
You can read more about this aspect of Eid ul-Azha on PublicHolidays.Pk.
5. Essential Eid ul-Azha Vocabulary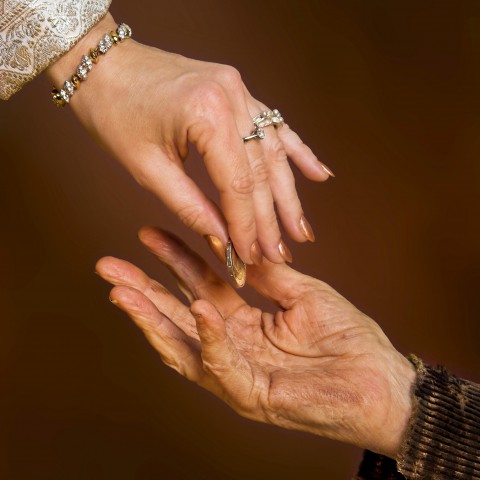 Let's review some of the Urdu vocabulary words and phrases from this article!
| English | Urdu | Romanization | Part of Speech |
| --- | --- | --- | --- |
| Meat | گوشت | gosht | Noun |
| Sheep | بھیڑ | bhairh | Noun |
| Cow | گائے | gai | Noun |
| Sacrifice | قربانی | qurbani | Noun |
| Goat | بکری | bakri | Noun |
| Camel | اونٹ | oont | Noun |
| Selflessness | ایثار | eesaar | Noun |
| Celebrate | خوشی منانا | khushi manana | Noun |
| Cattle market | بکرا منڈی | bakra mandi | Noun |
| Barbecue | باربیکیو | barbecue | Noun |
| Slaughter | ذبح کرنا | zibah karna | Verb |
| Share with the poor | غریبوں میں تقسیم کرنا | ghareebon main taqseem karna | – |
Remember that you can also see our Eid ul-Azha vocabulary list with audio recordings for pronunciation practice!
Final Thoughts
The importance of Eid ul-Azha in Pakistani culture and throughout the Muslim community can't be overstated. The holiday is an embodiment of the most important Muslim values, and encourages the faithful to perform good deeds and hold their possessions with a light grip.
What are your thoughts on this major holiday? Is there a similar celebration in your country or faith? Let us know in the comments!
To continue learning about Pakistani culture and Muslim holidays, check out these free resources from the UrduPod101.com blog:
Whatever your reasons for wanting to learn Urdu or explore life in Pakistan, know that UrduPod101 has your back. Create your free lifetime account today and take advantage of our numerous learning tools: themed vocabulary lists, spaced-repetition flashcards, audio and video lessons, and so much more.
Stay safe out there, and happy Urdu learning!
January 6, 2020
Kashmir Unity Day, or simply Kashmir Day, is a very significant چهٹی (Chutti), or holiday, in Pakistan and other Urdu-speaking regions. On this day, people gather together in honor and encouragement of those who are caught in the Kashmir conflict.
In this article from UrduPod101.com, you'll learn about Kashmir Day and the basics of the Pakistan-India dispute over the Kashmir territory. Further, we'll show you some important vocabulary for Kashmir Day in Urdu-speaking countries!
Are you ready to explore this essential component of Pakistani culture? Let's get started.
1. What is Kashmir Day?
In order to understand the significance of Kashmir Day in Pakistan, it's important to take a look at the conflict behind it.
The Kashmir conflict is a long-standing dispute between India and Pakistan—and to some extent, China—over the Jammu and Kashmir territory. India claims that this region is a vital part of the country's culture. Pakistan claims that the Maharaja at the time was a brutal ruler, that India violated the Standstill Agreement that was in place at the time of the Instrument of Accession, and that Kashmir wished to leave India. This conflict has led to many wars and much unrest on both sides over the years.
Kashmir Day was established to show solidarity with the people of occupied Jammu and Kashmir and to honor the sacrifices of the مجاہد (Mujahid), or freedom fighters, throughout the Kashmir conflict. This holiday was officially observed for the first time in 2004, with a few unofficial observations starting in 1990.
2. Kashmir Day Date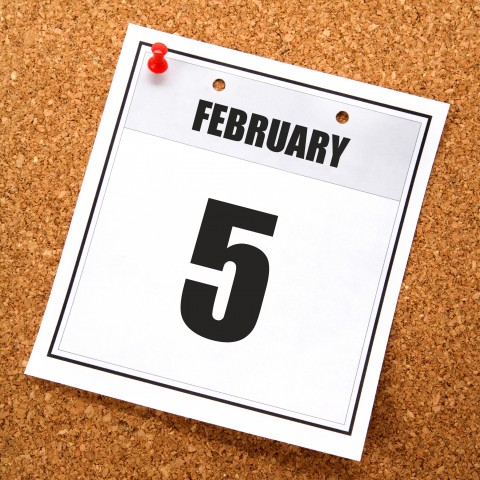 Each year, Pakistani Muslims commemorate Kashmir Day on February 5.
3. How is Kashmir Day Observed?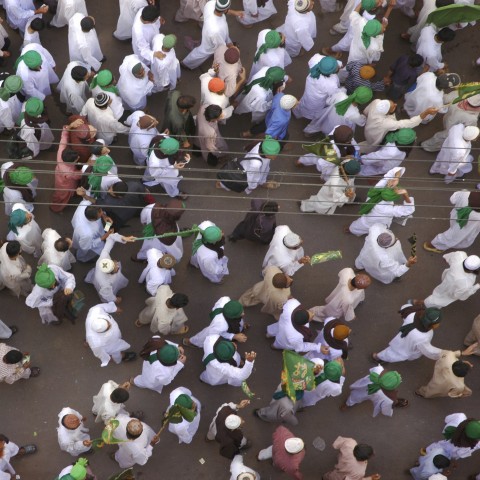 People from different walks of society gather at important public buildings and light candles to honor the efforts of the people of Kashmir. However, with our fast-paced life today, people don't come out in great numbers for the Kashmir Day celebration anymore. But some people do still turn out to show یکجہتی (Yakjehti), or solidarity, with Kashmiris and to pressure the Indian government to resolve the Kashmir issue as soon as possible.
In addition to the traditional gathering of people, there are often many festivities in Pakistan on this day. From Kashmir Day speeches to student debates, a common thread woven through this holiday is that of inspiring an end to the conflict.
Kashmir Day performances or parades are common, and there are many opportunities to explore Kashmir's culture on this day.
4. A Resolution from the UN
The UN has passed a resolution that gives the people of Kashmir the right to take part in a referendum that will decide whether Kashmiris want to be with Pakistan or India. But Indian governments have not carried out the referendum, and they don't accept the decision of the UN. The killings, political instability, and damage to women and children keep worsening with time in this part of the world.
5. Must-Know Vocabulary for Kashmir Day
Ready to go over some of the vocabulary words we saw in this article? Here's some important Kashmir Day Urdu vocabulary you should know!
بھارت (Bharat) — India
جلوس (jaloos) — procession
آذادی (Azadi) — freedom
چهٹی (Chutti) — holiday
یکجہتی (Yakjehti) — solidarity
رائے شماری (Rai shumari) — plebiscite
تقسیم ہند (Taqseem e hind) — partition
مسلم (Muslim) — Muslim
مجاہد (Mujahid) — freedom fighters
قبضہ (Qabza) — occupy
ظلم (Zulm) — atrocity
To hear the pronunciation of each word, and to read them alongside relevant images, be sure to check out our Urdu Kashmir Day vocabulary list!
Final Thoughts
As you can see, Kashmir Day in Pakistan is an incredibly important holiday, and one that's very close to the hearts of people living in Kashmir, who long for آذادی (Azadi), or freedom, after a long and trying conflict.
If you would like to learn more about Pakistan's culture, UrduPod101.com has many useful resources for you to enjoy:
Whatever your reasons for developing an interest in Pakistani culture or wanting to learn the Urdu language, know that UrduPod101.com has all the resources you need. With tons of fun and practical lessons for beginners, intermediate learners, and more advanced students, there's something for everyone!
What are you waiting for? Create your free lifetime account today and reach your learning goals in no time.
October 29, 2019
Each year, a number of Muslims living in Pakistan and around the world celebrate the Prophet's birthday. While not one of Islam's two official holidays (which are Eid ul-Fitr and Eid ul-Adha), Muslims usually take advantage of this holiday to show their love and devotion toward the Prophet (Peace be upon Him).
In this article, you'll learn all about Eid Milad un Nabi (also called Eid Miladun Nabi), most especially the modern traditions and perceptions surrounding it.
At UrduPod101.com, we hope to make every aspect of your language-learning journey both fun and informative! Let's get started.
1. What is Eid Milad un Nabi in Islam?
The birthday of the prophet (Peace be upon Him) is a public holiday with government approbation in most Muslim countries, including Pakistan, and countries that have a significant Muslim population. The day honors the birth of the Prophet Muhammad (Peace be upon Him).
But did you know that not all Muslims celebrate this holiday? We'll go into that more later in this article.
2. Eid Milad un Nabi Date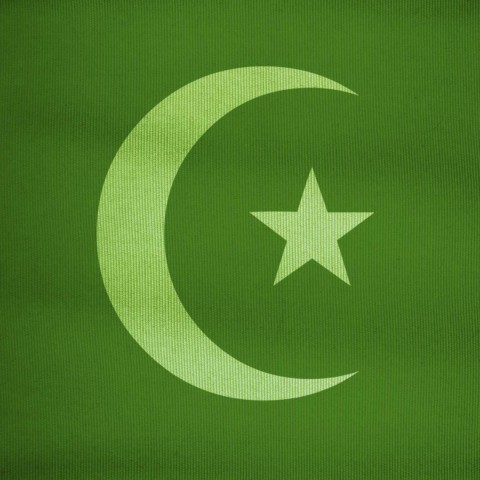 The Birthday of Nabi (Peace be upon Him) is celebrated on the twelfth day of the third month of the Islamic calendar, which is Rabi al-Awwal. The date of Eid Milad un Nabi varies from year to year on the Gregorian calendar. For your convenience, here's a list of this holiday's date for the next ten years.
2019: November 10
2020: October 29
2021: October 20
2022: October 9
2023: September 28
2024: September 17
2025: September 6
2026: August 27
2027: August 16
2028: August 4
3. How is the Birth of Muhammad Celebrated?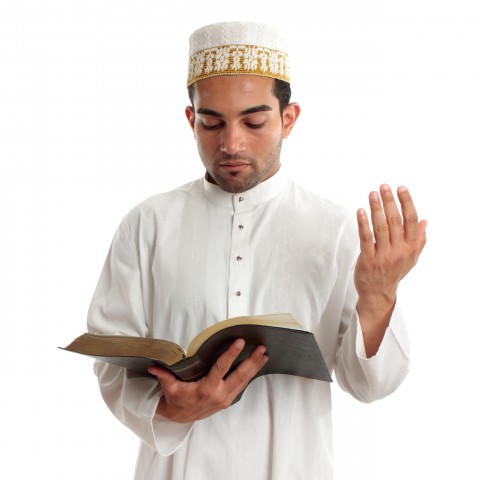 1- Common Traditions
Celebrations for Eid Milad un Nabi in Pakistan are some of the world's largest, aimed at extolling the prophet (Peace be upon Him).
All public buildings in Pakistan fly Pakistan's national flag, and in the capital city of Islamabad, a 31-gun salute is done at dawn. The provincial capitals perform a 21-gun salute at the same time. Many Muslims also decorate with festive lights.
Further, instead of showing secular movies on the eleventh and twelfth of the month, movie theaters show religious films.
2- The Minar e Pakistan Celebration
Minar e Pakistan in Lahore hosts the world's largest gathering for the Birthday of Nabi at Minar-e-Pakistan on the night of the eleventh, into the twelfth. Hundreds of people attend the gathering, of which some Muslims become cheerfully fervent as they honor the Prophet Muhammad (Peace be upon Him).
They sing and chant hymns and praise songs, and read poems in honor of the prophet's (Peace be upon Him) birth. Further, certain texts about the prophet's life are typically read and recited.
3- The Eid Milad un Nabi Holiday in Other Countries
In other countries which observe the Birthday of Nabi (Peace be upon Him), the celebrations can vary widely. For example, Indonesia seems to place more importance on this holy day than on Eid ul-Fitr and Eid al-Adha.
4. Why Don't All Muslims Celebrate?
Do you know why not all Muslims celebrate this holiday? Read the Urdu text below to find out, and check your reading skills against the English text directly below it.
—
مذہب کو ماننے والے سبھی مسلمان میلاد النبی کے جشن کی حمایت نہیں کرتے ہیں، وہ اسے غیر مستند اور غیر معتبر مانتے ہیں کیونکہ قرآن میں اس کا کوئی ذکر نہیں ہے۔ چند اسلامی فرقے ان وجوہات کی بنا پر اپنے ممبران کو عید میلاد النبی منانے سے منع بھی کرتے ہیں۔ نبی کریم صلی اللہ علیہ وسلم نے مسلمانوں کو خبردار کیا ہے کہ مقدس کتاب میں کوئی اضافہ نہ کریں جیسا کہ دیگر مذاہب نے کیا ہے۔ تاہم، وہ لوگ جو میلاد النبی کو چھٹی کا دن نہیں مانتے وہ بھی اپنی محبت کا اظہار کرنے کے لئے نبی کریم صلی اللہ علیہ وسلم کی ولادت کا جشن منانے کے بجائے آپ صلی اللہ علیہ وسلم کی یاد میں کچھ وقت صرف کرتے ہیں
—
Not all espousing Muslims support the celebration of the Prophet Muhammad's birthday, seeing it as apocryphal at best because it isn't mentioned in the Quran. A handful of Islamic denominations even forbid their members to observe the Birthday of Nabi for these reasons. The Prophet (Peace be upon Him) warned Muslims not to add to the holy writings as other religions have done. However, those who don't necessarily see the Birthday of Nabi as a holiday still spend the day focused on the Prophet Muhammad (Peace be upon Him) for the purpose of demonstrating their love rather than marking his birthday.
5. Essential Vocabulary for Eid Milad un Nabi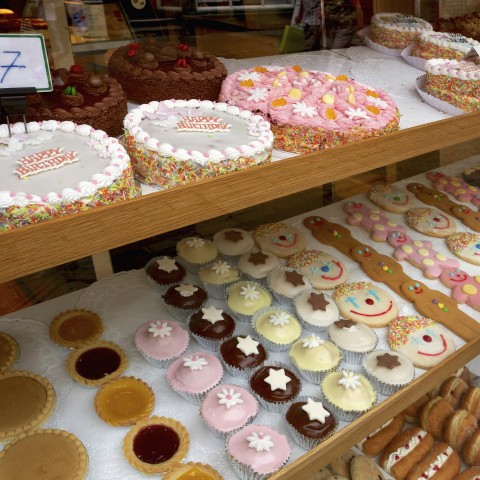 Here's some Urdu vocabulary for you to memorize before Eid Milad un Nabi!
اسلام (Islam) — Islam
سالگرہ (saalgirah) — birthday
مسجد (masjid) — mosque
سجاوٹ (sajaawatt) — decoration
چهٹی (Chutti) — holiday
نماز (Namaz) — prayer
پیغمبر (Peghambar) — prophet
عقیدت مند (Aqeedat mand) — devotee
مٹھائی (Mithai) — sweets
مذہبی واعظ (Mazhabi waaz) — religious sermon
برکتیں (Barkatein) — blessing
You can hear each of these vocabulary words pronounced, and read them alongside relevant images, by visiting our Eid Milad un Nabi vocabulary list!
Final Thoughts
As you can see, there are varying perceptions and opinions about the Eid Milad un Nabi holiday in Pakistan. Does your country have a special holiday to celebrate a prominent historical figure, religious or secular? Let us know in the comments!
Learning about a country's culture may be one of the most fascinating and enriching aspects of trying to master its language. If you would like more cultural information on Pakistan, you may find the following pages on UrduPod101.com useful:
Learning Urdu doesn't have to be overwhelming or stuffy. At UrduPod101.com, we make every effort to make your learning experience fun, fluid, and effective!
If you're serious about mastering the language, what are you waiting for? Create your free lifetime account today and learn Urdu like never before!
Happy Urdu learning!
August 16, 2019
When holding conversations with others, spoken words are often our first method of communication. But nonverbal communication—such as body language and gestures—also plays an active role in getting our point across and emphasizing how we feel. What's more, this type of communication is commonly used in countries around the world.
Pakistani people, in particular, have a knack for body language communication. As a learner of the Urdu language, you'll greatly benefit from familiarizing yourself with the most common Pakistani gestures and when to use them. This will place you at a vantage point, as this knowledge can rescue you anytime you fall short of words in a complex situation. Learning the intricate art of body language in Pakistani culture will thus improve your conversations with native Urdu speakers and make your time in Pakistan more enjoyable!
In this article, you'll learn the tricks and techniques of body gesture communication in Urdu. We'll also present you with a full range of Pakistani gestures to get you through any scenario life throws at you.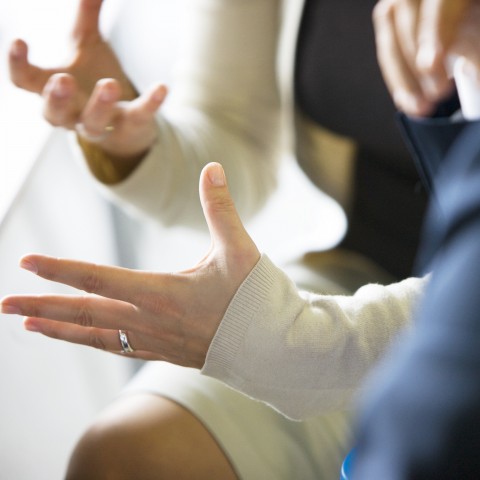 Table of Contents
1. Greetings
Whether you're meeting someone for the first time or saying hello to an old friend, it all begins with a friendly greeting. As such, let's begin with a few Pakistani gestures that are used during greetings.
السّلامُ علیکم (Assalam-u-alaikum) – Hello
Meaning: Peace be upon you.
How to do: Raise and wave your hand (usually the right hand).
When to use: Pakistani people use this gesture in both formal and informal contexts to greet others, regardless of age or gender. Sometimes, its shorter variant سلام (salaam) is also used; it conveys the same meaning.
آداب (aadaab) – Hello
Meaning: Peace be upon you. (with a great deal of respect)
How to do: Bow your head a little. Raise your right palm in front of you and bring it near your forehead, so that it's almost touching it.
When to use: This gesture is mainly used to greet elderly people and those higher in rank. In the past, it was used as a token of respect and allegiance. It reminds one of the rich history of traditional courtly manners.
معانقہ (Muanqah)
Meaning: To hug
How to do: Hug someone to show your affection and respect.
When to use: Hugs are typically reserved for people who know each other well, though sometimes people of the same social status will hug upon their first meeting as well. Remember, do not hug anyone of the opposite gender as this could cause problems.
(Musafeha)
Meaning: Handshake
How to do: People typically shake with both hands when greeting elders, though people of roughly the same age may use only their right hand. Once again, be cautious about offering a handshake to someone of the opposite gender.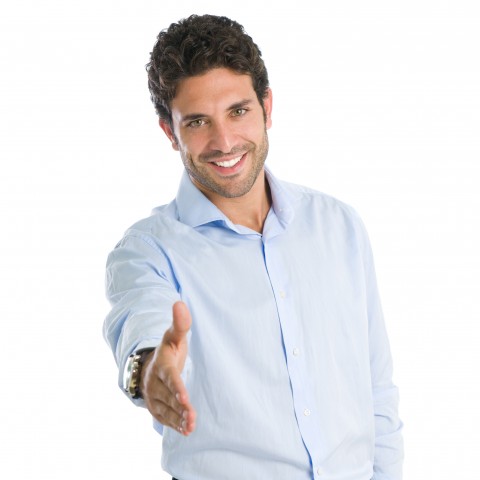 2. Gestures of Approval
Has a Pakistani friend of yours earned a promotion, done well on a project, or achieved a personal goal? Then don't hesitate to congratulate—Pakistani people enjoy feeling appreciated and will reciprocate. Show your approval with any of the following Pakistani hand gestures.
بہت خوب (bohat khoob) – thumbs-up
Meaning: Bravo!
How to do: Close your fist and raise your thumb. You may use one or both hands.
When to use: You can use this gesture whenever you like something or appreciate an action someone has taken. It's a way of showing approval of an action.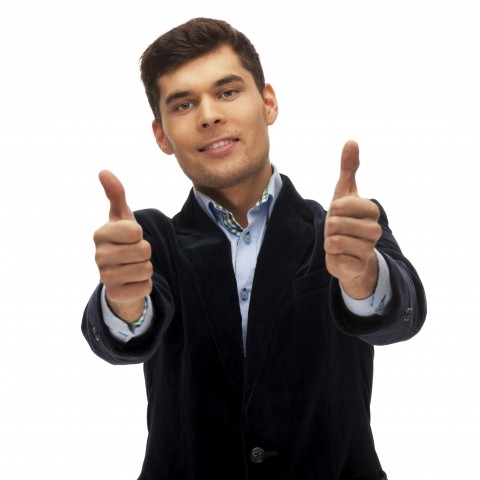 (bohat umdah)
Meaning: Great!
How to do: Make a circle with your thumb and index finger. Raise the remaining three fingers and your elbow vertically. Then, softly move your hand to and fro.
When to use: This is a very versatile gesture. You can use it to show approval of someone's appearance, if you like the taste of a dish, or if you want to approve just about anything else.
ناقابلِ یقین (naqabil-e-yaqeen)
Meaning: Unbelievable
How to do: Hold your head with both hands, with an approving smile on your face.
When to use: You could use this gesture, for example, in a situation where you feel surprised and cannot find the appropriate words to show your excitement. Squeezing your eyes closed will add emphasis to this gesture.
مزہ آ گیا (mazah aa gaya)
Meaning: Enjoyed a lot
How to do: Clap your hands together out of excitement. You can add emphasis by biting your lip or winking.
When to use: Use this gesture whenever you like something; it could be a movie, a match, a joke, etc. A common variation of this gesture is to extend one of your hands out to another person, and to have that person clap your hand with one of their hands. Of course, this will only work if you're in close proximity to each other.
3. Gestures of Disapproval
Of course, there will be situations and actions you do not approve of. Here are a few Pakistani gestures you can use to express disappointment or disapproval.
ناپسندیدہ (napasandeedah) – thumbs-down
Meaning: I don't like it.
How to do: Close your fist, raise your thumb, and then point it toward the ground.
When to use: You can use this gesture to show disapproval for people or activities you don't like. In addition, you can use this gesture to spurn someone's advances; it's a loud and clear rejection and a sign of disagreement.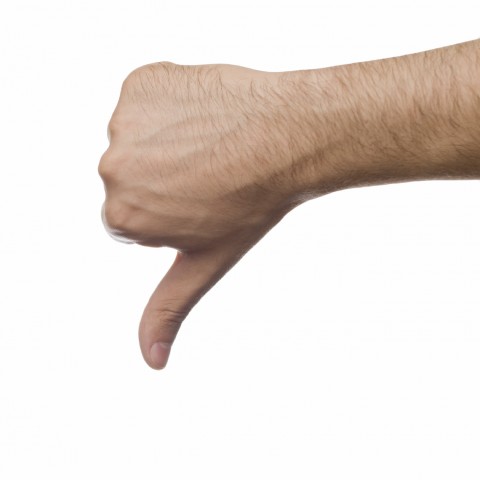 (khamosh) – shhh
Meaning: Keep quiet.
How to do: Keep your index finger on your lips and produce a shhh sound.
When to use: You can use this gesture when you want someone to stop speaking. If dealing with children, you can make it more polite by smiling.
(khabardar)
Meaning: Beware!
How to do: Raise your hand and your index finger. Now, point toward the person to whom you want to give a warning and wave your index finger in the air.
When to use: You can always use this gesture to forewarn a person you dislike or to ask someone to stop a certain action. It will make the other person realize that you're angered and annoyed by something.
ایسی کی تیسی (aisi ki taisi)
Meaning: My foot
How to do: Lift and stomp your foot on the ground forcefully.
When to use: You can do this when you disagree with someone's opinion or when you want to confront him/her about something they did. This gesture is used as a direct insult and it gives the impression that you don't care to bother with that person. Because using this gesture can have serious ramifications, use caution!
4. Some More Gestures
Here are just a few more gestures that are commonly used for nonverbal communication in Pakistani society.
یاد کرنے کی کوشش (Yaad kernay ki koshish) – try to remember something
Meaning: To act as if you have forgotten something and are trying to recall it
How to do: Bring your index finger close to your temple and knock your temple with it politely.
When to use: You can use this gesture in response to a question that you cannot answer immediately. It can help you buy some time and prepare an argument before speaking.
مجھے نہیں پتہ (Mujhay nahin patah)
Meaning: I don't know.
How to do: Shrug your shoulders and (optional) nod your head. This gesture is also a sign of apathy and indifference. A gesture like this is sufficient to show that you're not interested in sharing any information with the other person.
بس (bus)
Meaning: No more
How to do: Open your palm and face it toward the person you're talking to with your extended arm. It's a sign that you want the other person to stop.
When to use: This gesture is common during heated debates. It shows your opponent that you would like them to stop. Pakistani people take this gesture very seriously, so you can rest assured they will end the debate so as not to aggravate you further.
معذرت (maazrat)
Meaning: Sorry
How to do: Join the palms of both hands and bring them in front of your face.
When to use: If you feel guilty for one reason or another, you can always use this gesture to apologize. It's the most common way of saying sorry in Pakistan. Usually, kids use it as a ploy to pacify their angry parents and siblings. Nevertheless, if you're an egoist, you may dislike using this gesture. In the remote countryside, it's considered the height of helplessness and disgrace.
5. Conclusion
This guide has helped you learn a wide variety of body gestures in Pakistan. You should now have a better idea of how to greet others, show approval or disapproval, and otherwise express your thoughts and feelings using body language in Pakistani society.
Do you feel ready to add dimension to your Urdu conversations using body gestures? Or do you still have questions or require additional details on something? Let us know in the comments, and we'll get back to you at the earliest.
In the meantime, don't forget to explore UrduPod101.com to enhance your language learning experience! We are a rich repository of Urdu learning resources for students at every level. From vocabulary lists to grammar and pronunciation guides—not to mention our engaging podcast-style lessons—we have everything you need to take your Urdu skills up a notch.
Very Happy Urdu Learning!
July 23, 2019
So, your Urdu language skills are really shaping up. You can hold basic conversations in the workplace and at the restaurant, you've made a few casual friends, and your confidence level is at an all-time high…until you find yourself struggling to keep up during informal conversations or in the virtual communication sphere.
If this sounds like you, it's time to beef up your lexicon with Urdu internet slang phrases and other terms used in casual conversations.
Learning Urdu slang will enable you to develop and maintain strong relationships with native Urdu speakers in Pakistan and also provide you with the opportunity to remain relevant and current. It will also help you eradicate any redundancy in your daily conversations.
In this article, you'll learn about Urdu internet slang and its utility in everyday life. We'll also cover some Urdu text slang to help you engage in more effective communication over the phone or DM. Best of all, you'll find plenty of examples for how to use these words, abbreviations, and phrases.
Want to learn even more phrases to make your speech sound natural? Then check out our list of Essential Idioms That Will Make You Sound Like a Native Speaker!
Table of Contents
1. Appreciative Urdu Slang
In Pakistani society, praising others for their actions or successes is the norm. People want to be appreciated, so it's imperative to have a good understanding of Urdu slang that can be used to show appreciation to natives.
Feel free to pick and choose from the following list next time you want to express your appreciation!
بہت اعلٰی (bohat aala) – very excellent
This phrase is a great way to show approval or commendation regarding someone's actions, though it can also be used to describe people, places, or things.
کمال (kamaal) – great
The word کمال (kamaal) is most often used to show appreciation for someone's appearance. So if you feel like someone's looks and apparel are worth appreciating, feel free to use this word to let them know!
زبردست (zabardast) – fantastic
Use the word زبردست (zabardat) when you need an efficient way to emphasize your approval or appreciation of something.
واہ بھئی واہ (wah bhai wah) – awesome
Pakistani people generally use واہ بھئی واہ (wah bhai wah) when listening to a song or a piece of poetry that they like very much. For this reason, you'll hear this phrase often during musical or poetic gatherings. This Urdu slang phrase sounds extremely natural when used in the proper context and under appropriate circumstances, so try using it yourself to surprise—and impress—native speakers.
تالیاں (taliyaan) – clapping
If you want to applaud someone through a text message or over an online messenger, you can use this Pakistani Urdu slang term. It means "clapping."
مبارکاں (mubarkan) – congrats
While in Pakistan, don't forget to congratulate others on their successes—this will certainly make you popular among the natives! This slang term carries an element of great intimacy, so using it with native speakers will help you gain acceptance and closeness with them.
Example Sentence:
مبارکاں! ہم میچ جیت گئے۔
Mubarkan! Hum match jeet gaye.
Congrats! We won the match.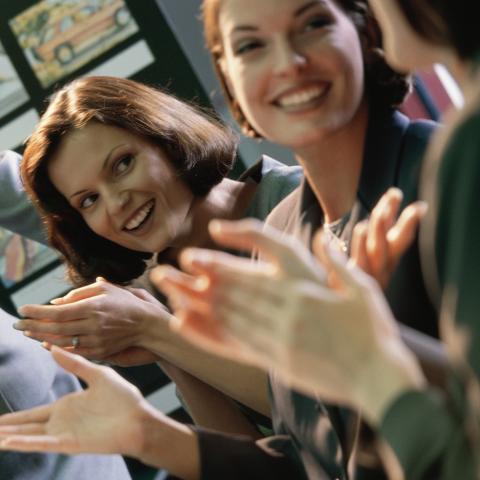 2. Urdu Slang to Use in Despair
Disappointment is a part of life we must all deal with from time to time. Expressing our thoughts and feelings to others is essential in maintaining healthy relationships, so you should make an effort to learn a few common Urdu slang terms for use in desperate situations.
اوہ خدایا (oh khudaya) – oh God
If you find yourself in a horrible situation, you can always use this phrase to express your disappointment.
اب یہ نہیں (ab yeh nahin) – not this now
This phrase is used to express that you don't want to confront a new problem that you see approaching.
افسوس صد افسوس (afsos sad afsos) – very sad
If you feel sad for someone, you can use افسوس صد افسوس (afsos sad afsos) to show your disappointment. It's the near equivalent of the English interjection "alas."
شرمناک (sharamnaak) – shameful
Be mindful when using this phrase! It's used as a way to tell someone to be ashamed of themself, so use it sparingly.
گھٹیا (ghattia) – low
This is a harsh word, so always think before using this Urdu slang term.
بے شرمی کی انتہا (besharmi ki intiha) – height of shamelessness
This is the harshest word of disapproval on our list, so always think twice before using it!
Example sentence:
یہ بے شرمی کی انتہا ہے۔
Yeh besharmi ki intiha hai.
It is the height of shamelessness.
3. Urdu Slang for Describing People
Now, let's go over a list of descriptive Urdu slang words and phrases that can be used to describe the people around you and let them know what you think about them.
کہانی باز (kahani baaz) – storyteller
This is a somewhat derogatory slang term that describes a person who is not straightforward and keeps on beating around the bush.
اداکار (adakaar) – actor
This term is used to describe a person who keeps on changing his role and character in real life. If you use this word to describe someone, you mean to portray him as a dramatic personality.
چیتا (cheetah) – leopard
Although this word represents a ferocious animal, it's a word of love and approval in Urdu. Pakistani youth normally use it to describe their friends to show their love and affection.
بیہودہ (behoodah) – shameless
You should always think twice before using this term, as it depicts a shameless person.
شیر (sher) – tiger
This popular Urdu slang term is used to show appreciation for the courage of a friend (or another person).
Example sentence:
میں اس کی بات کو سنجیدگی سے نہیں لیتا، وہ ایک کہانی باز ہے۔
Mei uss ki baat ko sanjeedgi say nahin leta, woh aik kahani baaz hai.
I don't take him seriously, he is a storyteller.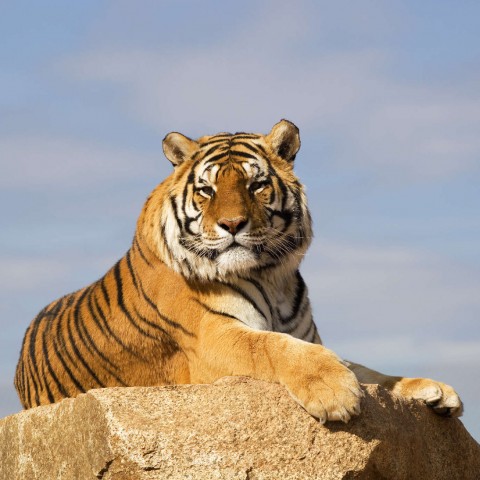 4. Argumentative Urdu Slang
Arguments can happen anywhere, anytime. If you find yourself trapped in this kind of situation, you can use any of the following Urdu slang phrases to validate your stance or deescalate the situation.
بکواسیات (bakwasiyaat) – cock and bull story
This is one of the most offensive terms on our list, so be mindful about using it. You could use this slang term when you do not accept someone's version of an incident.
مغز چاٹنا (maghaz chatna) – bother someone
A practical application of this term is to use it in the phrase: میرا مغز مت چاٹو (mera maghaz mat chato), which means "to ask someone to stop arguing."
فساد پھیلانا (fasaad phailana) – to destroy a situation
If you're frustrated with a person's behavior and actions, you may write:
فساد مت پھیلاؤ۔
Fasaad mat phailao.
Stop making a fuss.
When you use this slang term, it's obvious that you'll be asking the other person to stop making a fuss.
مت مارنا (mat maarna) – to blow one's mind
When someone has blown your mind, you may say:
تم نے میری مت مار دی ہے۔
Tum nay meri mat maar di hai.
You have blown me out of my mind.
میلہ لوٹنا (mela lootna) – to take the lead
If you find yourself impressed with the other person's argument, you can appreciate him with this compliment:
تم نے میلہ لوٹ لیا ہے۔
Tum nay mela loot liya hai.
You have taken the lead today.
By saying so, you accept that he is the hero of the day.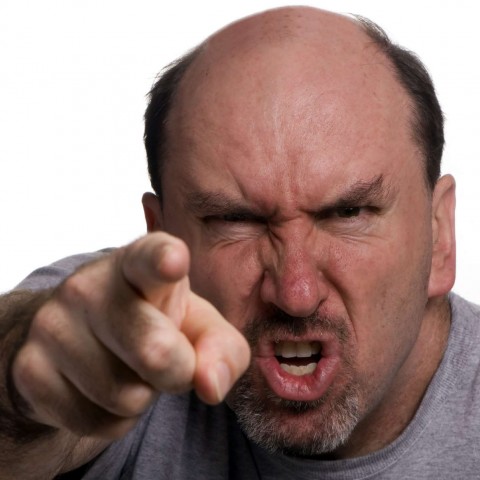 5. English Slang Words and Their Best Possible Urdu Equivalents
To wrap things up, let's look at some widely popular English internet and text slang along with their Urdu equivalents.
او میرے خدایا (oh meray khudaya) – OMG
ہا ہا ہا (hahaha) – LOL
بعد میں بات ہوتی ہے (baad mein baat hoti hai) – TTL
تھوڑی دیر میں آتا/آتی ہوں (thori dair mein aata/aati hun) – BRB
کوئی بات نہیں (koi baat nahin) – no problem
خیال رکھنا (khayal rakhna) – TC
جڑے رہئے گا (juray rahiye ga) – keep in touch
سلام (salaam) – hello
6. Conclusion
This article has equipped you with several essential internet Urdu slang phrases. Studying them will help you communicate more effectively and naturally with native speakers, and maybe even improve your social life while in Pakistan!
Have you already texted a native speaker using a few of these Urdu slang words? Or do you still have questions on the topic you'd like answered before trying them yourself? We look forward to hearing from you, and are glad to help however we can.
If you enjoyed this article and would like to continue learning with UrduPod101.com, make sure to create your free lifetime account today. We are a rich repository of Urdu learning resources, including an Urdu-English dictionary, free vocabulary lists, and lessons on Urdu grammar and pronunciation. In addition, you'll find a wealth of resources dedicated to teaching you the culture and society of Pakistan.
Very Happy Urdu Learning!
June 28, 2019
So, you've been learning Urdu for quite a while now.
You can hold basic conversations in Urdu with relative ease and navigate most daily situations while in Pakistan.
But imagine you're talking with a friend or colleague one day. Everything is going just fine until they employ a word you've never heard before—you ask what it means, but your interlocutor is struggling to give an apt definition.
This is one of many untranslatable Urdu words you're bound to hear if you spend any amount of time in Pakistan.
Every language has its own set of words and phrases that don't translate well into other languages, and Urdu is no exception. Because using these words is second nature to native speakers, it's imperative that you make the effort to learn them yourself! Knowing what these words mean and how to use them will allow you to embellish your expressions, sound more like a native Urdu speaker, and gain the confidence you need to handle a greater variety of situations.
In this article, you'll learn some frequently used untranslatable Urdu words and phrases you can add to your mental vocabulary bank. Having these unique words up your sleeve will truly distinguish you from other foreign Urdu speakers and help you win favor among the locals!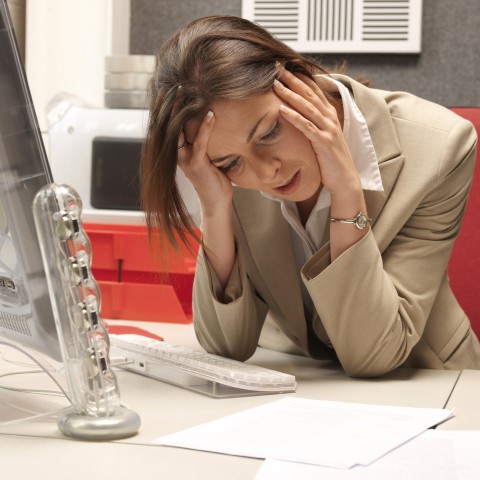 Start with a bonus, and download the Must-Know Beginner Vocabulary PDF for FREE! (Logged-In Member Only)
Table of Contents
1. کھچا کھچ (khacha khach)
Literal Translation: Full
Meaning: Used to indicate an abundance of something
Example Situation: If a place is overflowing with something, then one might say that it's کھچا کھچ (khacha khach). This phrase is used to stress an excess of items or people, though it may sometimes be used to emphasize an excessive presence.
Usage in a Sentence:
a.
سٹیڈیم تماشائیوں سے کھچا کھچ بھرا ہوا تھا۔
(Stadium tamashayion say khacha khach bhara hua tha.)
The stadium was full of the audience.
b.
اُس کا گھر سامان سے کھچا کھچ بھرا پڑا تھا۔
(Uss ka ghar samaan say khacha khach bhara para tha.)
His house overflowed with the luggage.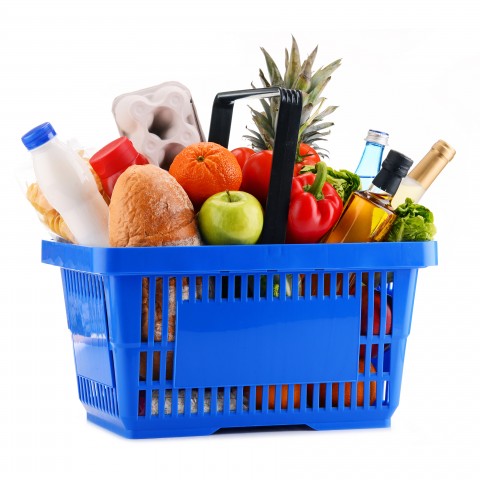 2. صفاچٹ (safachat)
Literal Translation: To shave thoroughly
Meaning: To show that something is completely finished or ended
Example Situation: This word might be used, for example, if someone has totally cleaned their plate during a meal. It's also used to describe someone who has shaved his head or face down to the skin; sometimes, it's also used to mock someone with a shaved head.
Usage in a Sentence:
a.
اُس نے تھالی کو صفاچٹ کر دیا۔
(Uss nay thaali ko safachat ker dia.)
He cleaned the plate fully.
b.
نائی نے اُس کے سر کے بالوں کو صفاچٹ کر دیا۔
(Nai nay uss kay sur kay baalon ko safachat ker dia.)
The barber shaved his head neat and clean.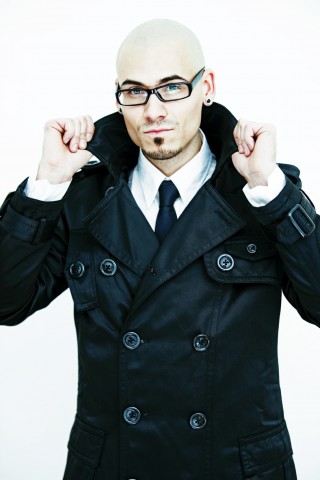 3. سائیں سائیں (saayain saayain)
Literal Translation: –
Meaning: The sound of blowing wind
Example Situation: This onomatopoeia mimics the sound of the wind blowing, often in reference to a place that is completely isolated. It's often used to depict the melancholy or loneliness of such a place or to describe the sound of the wind in a more general sense.
Usage in a Sentence:
a.
شہر کیوں سائیں سائیں کرتا ہے؟
(Shehar kyun saayain saayain kerta hai?)
Why is the city lonely?
b.
تیز ہوا کی وجہ سے درختوں کے پتے سائیں سائیں کر رہے تھے۔
(Taiz hawa ki wajah say darkahton kay patay saayain saayain ker rahay thay.)
The leaves of the trees produced an airy sound because of the strong wind.
4. تِگڑم (tigram)
Literal Translation: Cleverness
Meaning: Cunningness or fraudulence
Example Situation: This untranslatable Urdu word is used when someone tries to deceive others.
Usage in a Sentence:
a.
میرا دوست دوکاندار کی تگڑم بازی سے فریب میں آ گیا۔
(Mera dost dukandaar ki tigram baazi say faraib mein aa gaya.)
My friend was entrapped by the cunningness of the shopkeeper.
b.
جب کام سیدھے طریقے سے نہ ہوا تو میں نے اپنی تگڑم لڑانے کا سوچا۔
(Jab kaam seedhay tareeqay say nah hua tou mei nay apni tigram laranay ka socha.)
When it became impossible through proper channels, then I thought to use my cunningness.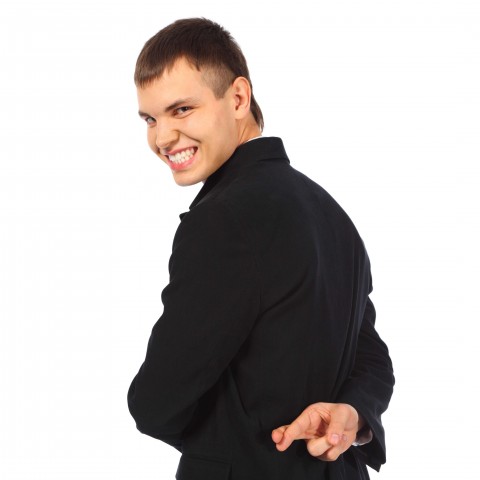 5. جُگاڑ (jugaar)
Literal Translation: A substitute
Meaning: To find a "shortcut" solution or substitution at a very low price
Example Situation: This word most often refers to substituting a high-budget item with an extremely low-budget one. It's a popular slang term in Urdu-speaking communities. Its adjective form جُگاڑیا (jugaaria) is used to describe a person who is well-versed in finding fast and low-budget solutions for bigger problems. You might use one of these words if someone surprises you with their ability to do this.
Usage in a Sentence:
a.
دیسی لوگ جُگاڑ کے ماہر ہوتے ہیں۔
(Desi log jugaar kay mahir hotay hain.)
Desi people are adept at finding low-cost alternatives.
b.
اُس کا بھائی ایک جُگاڑیا ہے وہ کوئی نہ کوئی حل نکال ہی لے گا۔
(Uss ka bhai aik jugaaria hai woh koi nah koi hal nikaal he lay ga.)
His brother is adept at finding shortcut solutions; therefore, he will find one.
6. چُھواچُھو (chuwachu)
Literal Translation: –
Meaning: Another onomatopoeia, چُھواچُھو (chuwachu) mimics the sound produced by washermen while washing clothes. Just imagine a washerman striking the clothes on a hard surface and producing this sound with his mouth.
Example Situation: You could use this expression in most contexts where someone is washing clothes by hand.
Usage in a Sentence:
دھوبی کپڑے دھوتا جائے منہ سے اپنے کہتا جائے چُھواچُھو۔
(Dhobi kapray dhota jaye munh say apnay kehta jaye chuwachu.)
The washerman keeps washing the clothes and producing the chuwachu sound with his mouth.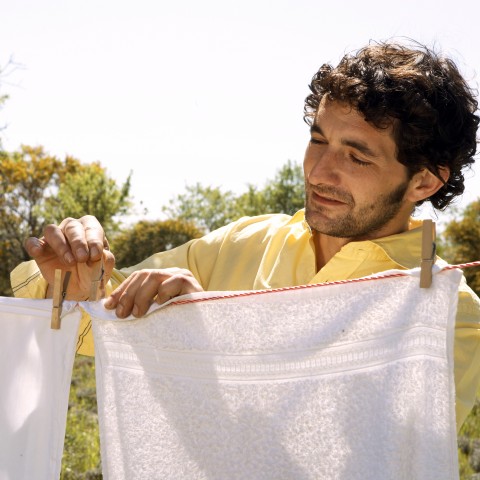 7. چھن چھن (chun chun)
Literal Translation: –
Meaning: It is onomatopoeia used to depict the chime of any metal.
Example Situation: You can use this expression to refer to any sound produced by the striking of metal. In Pakistani culture, it's most often used in reference to the sound of anklets worn by women or that of coins clinking.
Usage in a Sentence:
a.
اُس لڑکی کی پازیبیں چھن چھن کرتی ہیں۔
(Uss larki ki pazaibain chun chun kerti hain.)
Her anklets chime.
b.
سِکّوں کی چھن چھن میں بڑی طاقت ہوتی ہے۔
(Sikkon ki chun chun mein bari taqat hoti hai.)
The chime of coins is very powerful.
8. چُھومنتر (choomantar)
Literal Translation: –
Meaning: A type of magical incantation synonymous with "abracadabra"
Example Situation: One of the most whimsical untranslatable words in the Urdu language, چُھومنتر (choomantar) might be used when someone has enchanted others, when someone feels that he is in a trance after meeting someone or falling in love, or in reference to magicians.
Usage in a Sentence:
a.
اُس نے مجھ پر کوئی چُھومنتر کر دیا ہے۔
(Uss nay mujh par koi choomantar ker diya hai.)
He has cast a spell on me.
b.
جادوگر کے چُھومنتر کرتے ہی بلّی غائب ہو گئی۔
(Jadoogar kay choomantar kertay he billi ghayab ho gai.)
As soon as the magician uttered magical incantations, the cat disappeared.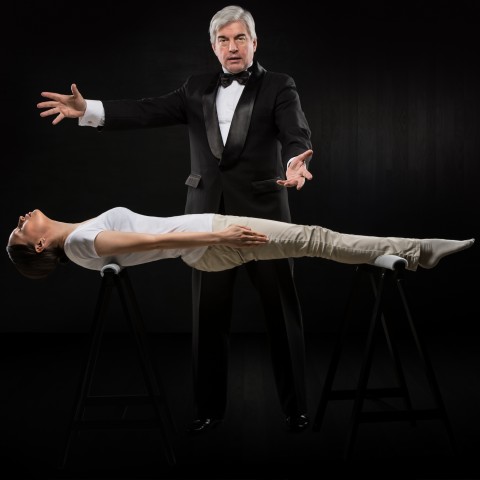 9. ابے (abay)
Literal Translation: Listen
Meaning: Hey
Example Situation: This casual expression is mainly used among younger people in Urdu-speaking societies. Using it toward elders is considered a sign of disrespect or insolence.
Usage in a Sentence:
a.
ابے! میری بات تو سُن۔
(Abay! Meri baat tu sun.)
Hey! Listen to me.
b.
ابے! تو کہاں جا رہا ہے؟
(Abay! Tu kahan ja raha hai?)
Hey! Where are you going?
10. اوئی (ooe)
Literal Translation: –
Meaning: A feminine interjection used when having a tantrum, while in pain, etc.
Example Situation: This is a sort of interjection that is primarily used by women. If a man uses it, he is thought to be effeminate and may be ridiculed for it. One can use this interjection in a variety of contexts.
Usage in a Sentence:
a.
اوئی، آپ بہت بے شرم ہیں۔
(Ooe, aap bohat besharam hain.)
Aw! You are brazenly shameless.
b.
اوئی! مجھے درد ہو رہا ہے۔
(Ooe! Mujhay dard ho raha hai.)
Ah! I am feeling pain.
11. تھو تھو (thoo thoo)
Literal Translation: –
Meaning: The sound produced while spitting, used to cause humiliation
Example Situation: This is a very derogatory expression, representing the sound of someone spitting. One might use it in order to make known or respond to another's disgrace.
Usage in a Sentence:
a.
اُس کے فیل ہونے پر بہت تھو تھو ہوئی۔
(Uss kay fail honay par bohat thoo thoo hui.)
His failure caused huge disgrace.
b.
دوسروں پر تھو تھو کرنے سے پہلے اپنی طرف دیکھنا چاہئے۔
(Doosron par thoo thoo kernay say pehlay apni taraf daikhna chahiye.)
It is good to see one's self before disgracing others.
12. Conclusion
In this article, you learned several untranslatable Urdu words, phrases, and onomatopoeic expressions. Now it's time to memorize and practice them yourself! Once you have these down, you'll be able to better express yourself in Urdu and have more engaging conversations with native speakers.
How prepared do you feel for your upcoming Urdu conversations? Did you find this article useful? Let us know in the comments if you have any questions or would like more information about what we covered today.
If you're serious about your Urdu studies, make sure to create your free lifetime account on UrduPod101.com today! We offer a rich repository of Urdu language learning resources, all designed to make your studies more rewarding and effective! Not sure where to start? Here are some of our top study materials and tools:
Very Happy Urdu Learning!
Start with a bonus, and download the Must-Know Beginner Vocabulary PDF for FREE! (Logged-In Member Only)
May 24, 2019
The cliché of learning through entertainment always sounds pleasant to the ears, but its overuse has marred the truthfulness and effectiveness of the technique. That said, learning a language through movies keeps this method intact and relevant. This particular approach is not only entertaining, but it can also motivate you to continue working toward your language learning goals.
Urdu movies depict the colorful Pakistani culture through the rich linguistic kaleidoscope of the Urdu language. Watching these films will allow you to hear how the language is used in a variety of real-life situations and contexts, keeping you amused all the while.
In this article, you'll get a snapshot of the ten best Urdu movies of all time to help boost your language studies. Let's go!
Table of Contents
1. انارکلی (AnarKali)
We'll start our list with a few classical hits of Pakistani cinema, among which is the film انارکلی (AnarKali). Released in 1958 and starring the legendary Noor Jehan (often dubbed the Malika-e-Tarannum, or Queen of Melody), this film occupies a distinguished position as an all-time favorite. Its plot is predicated on an historical legend of the Mughal era, while its language is pure Urdu spoken in the corridors of the palaces of the Mughal emperors.
The film is also very famous for its fabulous music. Some of its songs have become household favorites in their respective genres. Sada hun apnay pyar ki is a prime example, sung with great dexterity by Noor Jehan.
→ Music plays a large role in Pakistani films. To pick up some relevant vocabulary, check out our Music Vocab Builder!
2. امراؤ جان ادا (Umrao Jaan Ada)
Released in 1972, this movie is based on the magnum opus of famous Urdu novelist Mirza Hadi Ruswa. It's another beautifully directed classic, starring famous Pakistani actor and actress pairing Shahid Kapoor and Rani Mukerji. The language of the movie covers the courtesan culture of Lucknow and reveals multiple aspects of the Urdu language to viewers. The iconic music director Nisar Bazmi beautifully composed its epoch-making music.
Umrao Jaan Ada is the story of a girl born to a noble but sold as a courtesan, eventually adapting herself to that culture. She falls in love with a Nawab, and after going through various ups and downs in life, ends up bringing her life toward normalcy.
3. ارمان (Armaan)
Armaan ("Desire" in English) was released in 1966 and became the first-ever 'Platinum Jubilee' picture of Pakistani Urdu cinema. Waheed Murad and Zeba are paired as the hero and heroine of the film, and its music is considered a true masterpiece. Although it was filmed in black and white, it still retains its popularity and relevance today. For example, Sohail Rana's unforgettable compositions Koko koreena and Akelay na jana are still some of the most frequently played and listened to songs in Pakistan.
This is considered one of the top romantic Urdu movies, following the story of an unwed mother and a wealthy, irresponsible young man who fall in love. From beginning to end, the film is teeming with drama as well as playful antics—you'll be in for a truly unique movie-watching experience!
4. آئینہ (Aina)
This Urdu love movie was released in 1977 and features Nadeem and Shabnam in leading roles. The film illustrates the romance culture of Pakistan with finesse and is well-known for its melodious score. Roothay ho tum tum ko kaisay manaon piya and Mujhay dil say na bhulana are two evergreen songs composed by Robin Gosh that have achieved cult status in Pakistan. In addition to its captivating plot and magnificent score, language learners can look forward to its rich use of Urdu vocabulary!
Aina is a love story of a leisure-loving girl named Rita and a promising poor young man named Iqbal. The two fall in love, marry, face struggles, and are eventually separated via trickery from Rita's father. In the end, they reunite along with their son Shahzeb.
5. کوئل (Koyal)
This film was released in 1959 and is particularly famous for its classical music score, composed by the great Khwajah Khurshid Anwar. His renditions of classical raagas have immortalized the movie, while the lyrics promise to introduce a new vernacular to aspiring Urdu learners. Noor Jehan not only played the role of the heroine in the movie, but also lent her beautiful voice to the songs in the film. The song titled Mehaki fazayain gati hawain is worth mentioning here.
6. گھونگھٹ (Ghoonghat)
This movie, released in 1997, played a vital role in the revival of the Urdu cinema as well as in the career of Pakistani film stalwart Shan Shahid. Directed by Syed Noor, the film gives viewers a glimpse into the complexities of Pakistani culture and society. It also brought actor Arbaz Khan into the limelight and buttressed the dwindling film industry of the time through its strong script and highly artistic performances. Last but not least, its score is fantastic. The song Dekha jo chehra tera is never out of vogue among music lovers!
7. سنگم (Sangam)
Another beautiful love story, Sangam stands out among romantic Urdu movies for its strong dialogue and rich musical score. The film attracted a large audience and won many accolades for its cast members: Syed Noor received the national award for Best Film Director, while Shan and Resham received national awards for Best Actor and Actress. This success was much deserved, considering how thirsty Pakistani audiences were for a quality film at the time and the impeccable performances throughout the movie.
Sangam is the story of a patient suffering from strange diseases that prohibit him from breathing in the open air. His love for a pop-singer brings him back the hope to live, and his life and inclinations change dramatically.
8. خدا کے لئے (Khuda Kay Liye)
Shoaib Mansoor is an Urdu film director with a knack for questioning social and political taboos. He has raised the issue of religious fundamentalism, in particular, with a great deal of authority. The language of his film Khuda Kay Liye is unique as it acquaints its audience with people belonging to multiple ethnicities and Urdu dialects. It was released in 2007 in Pakistan and 2008 in India.
The film was welcomed at different national and international forums due to its compact plot, artistically crafted script, and flawless acting. Naseer Uddin Shah—a veteran Indian actor—gave a cameo appearance in the film, and Fawad Khan made his first appearance on the big screen. Shan Shahid once again showed his class in the movie and received huge appreciation from film critics and audiences around the world. The film won the Silver Pyramid Award at the Cairo International Film Festival.
Khuda Kay Liye is the story of two brothers, Mansoor and Sarmad, who suffer different types of catastrophes due to their Muslim backgrounds. Mansoor falls victim to post-9/11 interrogations in America whereas Sarmad suffers from pangs of psychological sufferings due to his misunderstanding of Islamic beliefs. Mary, who is forcefully married to Sarmad, also pays heavily due to his father's hypocritical tendencies; this leaves her with no options but to teach the children there.
9. بول (Bol)
Bol is another sociocultural drama by Shoaib Mansoor, exposing certain dark angles of Pakistani society through the eyes of a woman and presenting feminist idealogies. The natural linguistic flavor enables viewers to have a closer look at the middle-class culture and the problems therein. Mansoor raises a voice for the rights of the transgender and female population in the patriarchal society of Pakistan.
Atif Aslam and Mahira Khan debuted their film careers through this movie. The public and critics alike appreciated their chemistry a lot. The film questioned burning topics related to religious bigotry, the right to motherhood, child planning, and the right to marriage in a commendable manner. The film won numerous national and international awards, the most notable of which are the London Asian Film Festival and Lux Style Award.
Bol depicts the agony of a family led by a religious fundamentalist named Hakim who bears six daughters and an intersex child. He murders his intersex child and agrees to marry the oldest daughter of Saqa, who runs a brothel house, in dire need of money. Hakim is finally killed by Zainab, who rescues the daughter of Meena (Meena being Saqa's daughter). Zainab is sentenced to death, and her remaining sisters run a café in her name and raise Meena's daughter with love.
10. نامعلوم افراد (Na Maloom Afraad)
We've included this Urdu movie because it paved the way toward a new era in the world of Pakistani cinema. Na Maloom Afraad (2014) is a comic thriller that, today, filmmakers study and follow in the footsteps of in order to achieve success on the big screen. Javed Sheikh—a very seasoned Pakistani film actor—played a vital role in the movie and also contributed a lot to make it a box office hit with his beautiful performance.
Much of the film takes place in Karachi, which will afford language learners the opportunity to hear this unique Urdu dialect in context.
11. Conclusion
In this article, you learned about the best films to learn Urdu. Watching these movies, when done in conjunction with your normal Urdu studies, can help you achieve fluency faster and make you more aware of how the language is used in different situations. If you find yourself craving some additional Urdu-language content after watching these films, UrduPod101 has some great suggestions for you. Check out these blog posts for a few ideas:
Make sure to let us know in the comments which of these movies you're most excited to watch, and why!
If you enjoyed this article and would like to continue learning with us, make sure to create your free lifetime account on UrduPod101.com today. We are a rich repository of Urdu language learning resources that every learner can benefit from, such as an Urdu-English dictionary, free vocabulary lists, and an Urdu pronunciation guide.
Very Happy Urdu Learning!
April 19, 2019
In addition to revolutionizing the world of entertainment, the "magic box"—also known as the TV—has also channelized a new set of resources for language-learners. Who would doubt the world-wide viewership of different TV shows? From reality shows, to music videos and game shows, the world of television has something to offer everyone. Similarly, Pakistanis find themselves entranced with the many TV serials and talk shows on channels such as GEO TV Urdu and Dunya TV Urdu.
Keeping this in view, you can explore the realm of Urdu TV channels, along with some other online resources, to fulfill your language-learning needs.
This article will guide you on how to benefit from different Urdu TV channels, and other resources, to achieve excellence in the Urdu language. By the end, you should come away with a new perception of what it means to learn Urdu—no longer by constantly burning the midnight oil, but through supplemental Pakistani TV series to include the fun element!
Table of Contents
1. Why Watch Urdu TV Shows?
1 – Improving Your Urdu Listening Skills
As you learn a new language, you probably prefer listening to native speakers carefully before adding to a conversation. Therefore, listening takes precedence over the other integrated language skills in terms of its practical real-world application.
As an Urdu-learner, if you're really interested in improving your listening skills, watching Urdu TV series can bring you the best results. This is because you'll spend much of your time listening and watching, without the hassle of recording a response.
Start watching Urdu TV shows and other programs to tune your ears to the Urdu language.
2 – Catching the Native Urdu Accent
Naturally, speaking a language in a native or near-native accent gives you confidence and compels locals to invest their confidence in you.
When used together with other methods, watching Pakistani serials can familiarize you with how the locals speak. While you might never achieve a perfect accent—having not grown up in Pakistan—hearing the language spoken often enough can help you improve upon your accent over time.
3 – Improving Your Urdu Comprehension and Sounding Natural
An added advantage of learning the Urdu language through TV shows and dramas is that it gives you something to watch while you listen.
Looking at the scene, characters, and settings of an Urdu drama will enable you to understand the cultural values and other embedded specificities of the Pakistani culture. It will also empower you to select and use the appropriate phrases and sentences in real life, based on the context.
2. Accessing the Most-Watched Urdu TV Shows and Drama Serials
Thanks to the rapid growth of technology, accessing your favorite Urdu TV shows or dramas is no longer a problem. With a single button-press of your remote control or a touch of your laptop pad, you can reach your heart-favorite Pakistani dramas or shows from any corner of the world. Some popular ways of accessing them are:
Satellite
Live streaming
CDs
DVDs
3. Top 10 Most Viewed TV Shows and Dramas
During the first decade of the twenty-first century, Pakistan received a new wave of technological advancement. That time-span allowed the media industry to boom, and consequently, a vast variety of Urdu channels flourished. Geo TV Urdu, Samaa TV Urdu, Geo TV Urdu News, and Dunya TV Urdu are some examples of that development.
Below, we'll introduce you to some of the best Urdu TV shows which are top-rated and highly popular. We'll also show you some other Urdu TV programs, broadcasted on different Urdu channels.
1- For Infotainment Followers
If you're an Urdu learner in search of both information and entertainment, you'll never want to miss these two Urdu TV shows.
Khabarzar
Khabarzar is an Urdu comedy show hosted by the famous Urdu journalist and anchor person Aftab Iqbal. It's broadcasted on the AAP News Channel from Thursday to Sunday at 23:05 PM PST. Farhange Asifia is one of its most popular segments.
This Pakistani TV show introduces viewers to different Urdu words. It includes the etymology, pronunciation, and use of multiple words. The host invites many well-renowned national celebrities and discusses various socio-political matters.
Hasbe Haal
Hasbe Haal is a politico-comedy show that airs on Dunya TV at 23:05 PM PST from Thursday to Sunday.
Sohail Ahmad, a famous Urdu comedian, is the lead cast member of the show, which is hosted by Junaid Saleem. To specify, this Urdu TV show is a satire comedy as it offers interesting satirical commentary on national and international current affairs.
An interesting fact about the show is that Aftab Iqbal—the host of Khabarzaar—started it in 2009 as its host. However, he left the show after a couple of years to start another program of a similar genre.
2- For News-Lovers
Here, UrduPod101.com brings useful information for Urdu learners with an interest in news and current affairs.
Capital Talk
Hosted by senior anchor person Hamid Mir, Capital Talk is a frontline program of GEO TV in which different expert analysts are invited to comment on a given topic.
Since its launch in 2002, it's been one of the top-rated Pakistani Urdu TV talk shows, and it's also listed among one of the earliest Urdu news talk shows in Pakistani media. The program has been banned many a time due to its uncontrolled criticism of several governments. Mr. Hamid Mir is credited with interviewing a long list of high-profile political and official personnel in this program.
It's broadcasted from Monday to Thursday on GEO News at 20:05 PM PST.
3- For Drama Viewers
Pakistani Urdu dramas are unparalleled in the whole Asian region. For this reason, learning the Urdu language by watching Pakistani dramas will be an enjoyable experience. Below, you'll find some details about a couple of hit Urdu dramas that are airing in Pakistan at the time of this writing.
Mere Pass Tum Ho
Mere Pass Tum Ho is a love story highlighting the eternal love triangle. The main cast includes Humayun Saeed, Adnan Siddiqui, and Ayeza Khan, and it's written by the well-acclaimed Pakistani Urdu playwright Khalil-ul-Rehman Qamar. The director of this Urdu drama—Nadeem Baig—is another big name involved in its production.
The plot undergoes several twists to emphasize the themes of love, marriage, betrayal, and revenge. Its first episode was aired on August 17, 2019, on ARY Digital.
Bulbulay
Bulbulay is a very popular sit-com Urdu drama serial in Pakistan, revolving around an unconventional Pakistani family. Telecasted daily on the ARY Digital Channel at 19:00 PM PST, this show is directed by Ali Imran and produced by Nabeel (who's also the lead actor). Other main actors include Mehmood Aslam, Ayesha Umer, and Hina Dilpazeer.
The crisp dialogues blend with comic settings and situations to impart a true comic hue and bring laughter to its viewers.
4- Game Show Lounge
Below are some interesting facts and figures about some widely watched reality game shows of Pakistan.
Bazm-E-Tariq Aziz
Originally started as Neelam Ghar in 1975, Bazm-E-Tariq Aziz is a reality game show based on the quiz format. It's been running since its start with very few interruptions. The show was renamed as Tariq Aziz Show in 1997 and then as Bazm-E-Tariq Aziz in 2006. Tariq Aziz is the show's host.
The program has various segments to evoke the interest of viewers. For Urdu learners, it's an ideal reality game show as Tariq Aziz is a very learned person with an impeccable Urdu accent. He's also a poet and conducts the competition of Bait Bazi, in which contestants compete with each other on their knowledge/memory of poetry (such as Urdu poetic couplets).
Jeeto Pakistan
Jeeto Pakistan is considered to be the most popular reality game show in Pakistan. Hosted by Fahad Mustafa, it was first telecasted in 2014 and has been equally popular among various age groups and social strata since then.
The show consists of multiple segments offering contestants various challenges and tasks in order to win prizes ranging from household items to gold and cash. Due to its sumptuous prizes, it attracts a huge chunk of participants and viewers in Pakistan.
5- For Music Maniacs
Music is thought to be the food of the soul in nearly all cultures. Let's peep into the storehouse of Urdu musical programs!
Pakistani Idol
Pakistani Idol is a part of the international franchise of Idol, introduced by Simon Fuller. It's a competition of live Urdu singing, which makes it a reality singing competition. This show is aired on GEO TV with the title of Pakistani Idol: Jo Hai Dil Ki Awaz. It can be translated as Pakistani Idol: The Voice of Heart. Mohib Mirza is the program's host, and the judges include famous Urdu singers like Hadiqa Kiyani, Ali Azmat, and Bushra Ansari.
Coke Studio
Started in 2008, Coke Studio is a Pakistani musical program. It's a combination of various genres of music: classical, traditional, folk, Sufi, ghazal, bhangra, pop, rock, etc.
Coke Studio is frequently aired on different TV channels in Pakistan. Some of the major channels include ARY Digital, GEO TV, Dawn News, Dunya TV, TV One, etc. A total of ten seasons of Coke Studio have been aired to date. Each of these seasons consists of approximately ten to twelve episodes.
All Coke Studio songs are also available on YouTube, making the program easily accessible to international audiences.
6- Popular Food Corner
Nowadays, there's an abundance of food channels airing a variety of indigenous and continental recipes for foodies. In the following section, you'll learn about a famous Urdu cooking program.
Tarka
The show Tarka is broadcasted on Masala TV and hosted by Rida. It's one of the most popular Urdu TV cooking shows, in which Rida brings some heart-favorite recipes for viewers. This show can be watched on Masala TV from 15:00 PM to 16:30 PM from Monday to Friday.
Chef Rida interacts with various housewives to choose delicious recipes for those with low budgets. Her fan-following is quite huge. Among her tasty recipes are Makhni Machli, Bhopali Achar Gosht, Moong Daal, Cream Cheese Faluda, etc.
7- Bonus: Some PTV Classics
No doubt that after watching these contemporary Urdu TV shows and drama series, you'll want to know more about such programs. Here are a few further suggestions of must-watch TV shows and dramas to improve your Urdu. These are also repeatedly termed to be the classics of PTV, the mother-academy of all the actors, writers, and producers in Pakistan.
Waris
Dhoop Kinaray
Tanhaiyan
Rahain
Alif Noon
Aangan Terrha
Since it's impossible to enumerate all PTV classics, we've only chosen a few of the best here.
4. Conclusion
This article has guided you on how to improve your Urdu by watching TV shows and has outlined for you some must-watch shows for every Urdu speaker. Furthermore, we've addressed your question of what the best TV shows to learn Urdu are by briefing you on great TV series to learn the Urdu language, Urdu vocabulary, and Urdu grammar.
UrduPod101.com has brought a complete guide on the best Urdu TV shows, but if there are any good ones we missed, let us (and your fellow Urdu-learners) know in the comments!
In addition, always remember to surf through UrduPod101.com to satisfy your thirst for Urdu language learning.
Very Happy Urdu Learning!
March 21, 2019
In today's globalized market, it's not uncommon for professionals to move to another country in order to get their dream job. Of course, landing a job and settling down in a foreign country has always been a challenging task. If you're competing against natives for a particular job, you'll have to put in some extra effort to win over potential employers.
The good news? You don't have to figure it out alone.
If you're hoping to find a job in Pakistan, you've come to the right place.
In this article, you'll learn…
…where to find work in Pakistan.
…which job finding websites in Pakistan to check often.
…what types of jobs are available here.
…some tips on how to land your dream job.
Let's dive in.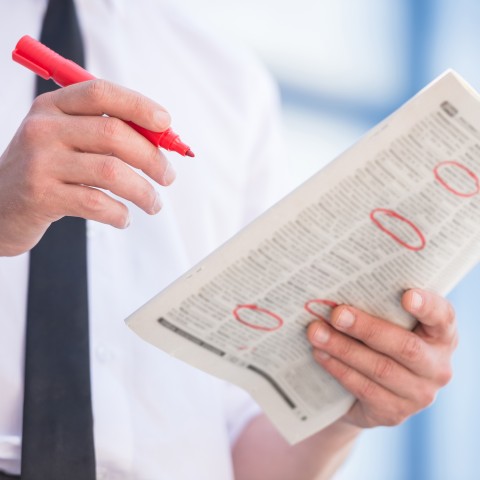 Table of Contents
1. Where to Find Work in Pakistan
Once you've applied for a Pakistan work visa and completed any necessary paperwork, it's time to consider where you would like to focus your job search.
Below, we'll discuss several different regions and cities in Pakistan where you should consider looking for work as a foreigner.
A- وفاقی دارالحکومت (wifaqi darul hukumat), Federal Capital – اسلام آباد (Islamabad)
As the capital of Pakistan, the city of Islamabad is where most foreigners to this country come to work. Because it's home to most of the foreign embassies, those working as government personnel of any other country are likely to be placed here. Its ample professional opportunities aside, Islamabad is also known for the beautiful hills of Margalla that comprise much of the city's land!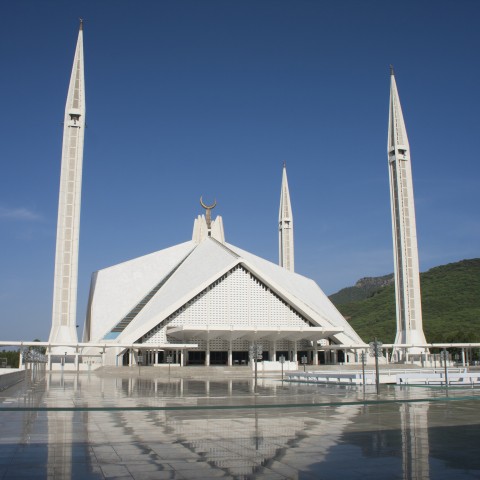 B- صوبائی دارالحکومت (Subai darul hukumat), Provincial Capital
Lahore is the provincial capital of Punjab. It's the largest Pakistani province in terms of population, and it's called the "heart of Pakistan" due to its vivaciousness and its socio-cultural/historical significance. If you can find a job here, it means you've entered the door to the cultural corridor of Pakistan. Due to the aforementioned reasons (along with a few others), it has a great number of business and job opportunities!
"The City of Lights" is the economic hub of Pakistan. Its role in the country's economy can never be undermined, as it's the largest city in Pakistan and a cosmopolitan. As a cosmopolitan, Karachi is home to people of different races and ethnicities, making it a wonderful location for foreigners looking to work in Pakistan.
Quetta is the capital of the province of Balochistan.
Although it may not be an ideal place in terms of law and order, it's rich in mines and minerals. This makes the location a job heaven for those belonging to the mining/minerals industry. Different multinational engineering companies make annual contracts and send their employees here for the exploration of several precious metals and natural resources. If you have a degree and experience in the said field, then you must keep an eye on job openings here.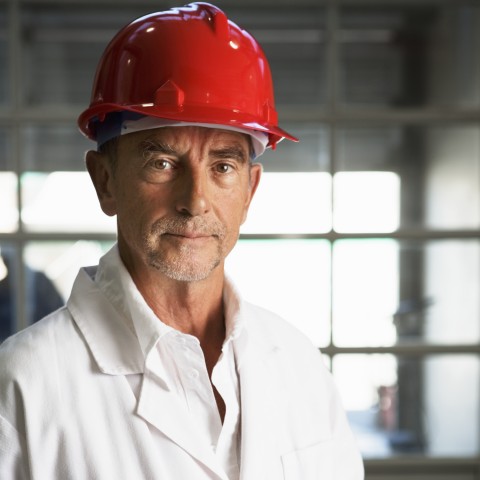 4- خیبر پختونخواہ (Khyber Pakhtunkhwa) – پشاور (Peshawar)
Peshawar is the provincial capital of Khyber Pakhtunkhwa, and its geostrategic position makes it one of the most important cities in Pakistan. If you can find a job here, you'll find yourself equipped with the opportunity to uplift your career while exploring the natural beauty of Pakistan and enjoying the hospitality of Pakistani people.
2. Language Teaching Jobs
Are you wondering how to work in Pakistan without knowing Urdu? Becoming a language teacher is a great option you should consider.
As more and more Pakistanis are aspiring to go abroad, the need for language teachers in the country continues to grow. As such, you're likely to find a few good English teaching jobs in Pakistan to get your expat career started until you pick up the local language.
There are different types of English teaching jobs in Pakistan:
A- ELT (English Language Teaching)
If you have a diploma, certification, or degree in ELT (English Language Teaching), you're all set to book your ticket to Pakistan.
B- TEFL (Teaching English as a Foreign Language)
Before applying for this type of job, keep in mind that there are many Pakistanis who have a TEFL degree. That said, native English speakers are often preferred and there are plenty of job opportunities out there. If you're looking to teach English here as a native speaker, your future job prospects are bright in this field.
C- ESP (English for Specific Purposes)
Similarly, if you have mastery over teaching English for a specific purpose, Pakistani universities and other higher education institutions of Pakistan will welcome you with open arms.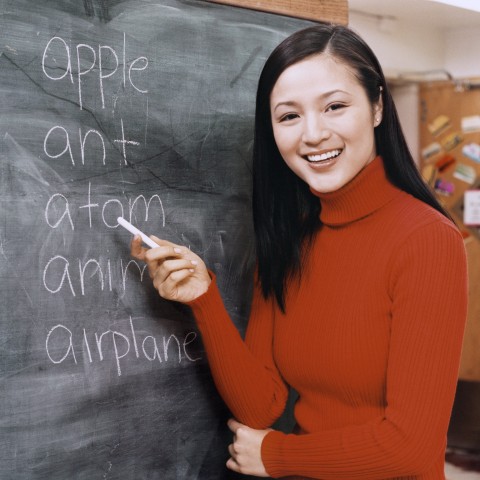 3. Blue-Collar Jobs
If you're searching for a blue-collar job in Pakistan, don't get too excited. Pakistan is among one of the major contributors that fulfill the demand of manpower at the international level. However, you can always try your luck in the following industrial sectors:
Textile Industries
Fan Industry
Ceramics and Pottery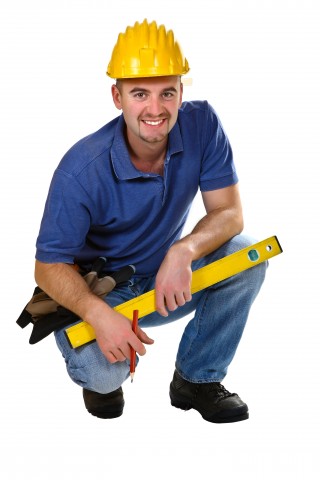 4. Office Jobs
Pakistani recruiters are quite gracious to job seekers from foreign countries. If you have a foreign degree and experience, you'll face no difficulty in finding a suitable job position for you in Pakistan. In this case, you must focus your job hunting on the following sectors:
Real-Estate Industry
Tourism Industry
Education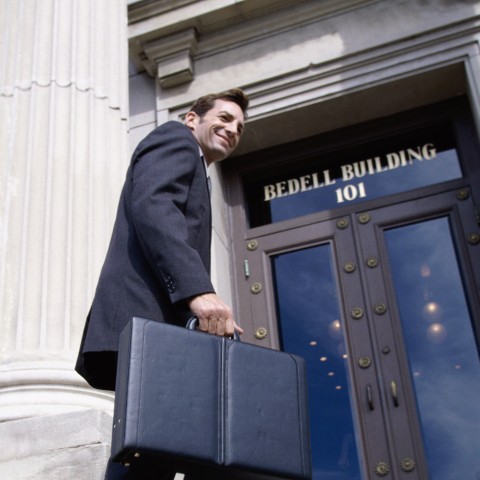 Additionally, if you want to do an online search, below are a few websites where you can find a lot of information about job openings in Pakistan. Don't forget to check them frequently!
And don't forget to brush up on your Urdu vocabulary for the Workplace!
5. Health, Science, and Technology-Related Jobs
Pakistan is a developing country that's struggling to achieve excellence in the fields of health, science, and technology. Below are a few issues the country is currently facing:
Lack of specialization
The need for IT experts
The demand for healthcare professionals
Therefore, if you have a specialization in any of these sectors, your chances of landing a job in a relevant field are high.
6. Other Tips
Before securing a Pakistani visa and booking your ticket to Pakistan, we encourage you to get an appointment letter that states all terms and conditions in a crystal-clear manner. We recommend you follow the steps below and consider our useful suggestions—even if you're already located in Pakistan.
A- Online Correspondence
Online correspondence is one of the best ways to have terms and conditions clarified. This form of communication also allows you to evaluate the pros and cons before moving forward.
B- On-Campus Job Fairs
Nowadays, there's a growing trend to organize on-campus job fairs in Pakistan. If you can spare some time to be a part of such a job fair, you can expect to find a good job for yourself. Students, in particular, can benefit from such opportunities.
C- Outsourced Recruitment Organizations
A great number of international organizations have begun to avail the services of outsourcing recruitment agencies, and the HR departments of many multinational Pakistani organizations have followed suit. Searching for such organizations and sending them your CV can maximize your chances of getting recruited for a job.
D- Dropping Your CV at Relevant Offices
The conventional way of dropping your CV at relevant offices can do wonders for you in Pakistan if you have the time and opportunity to do so.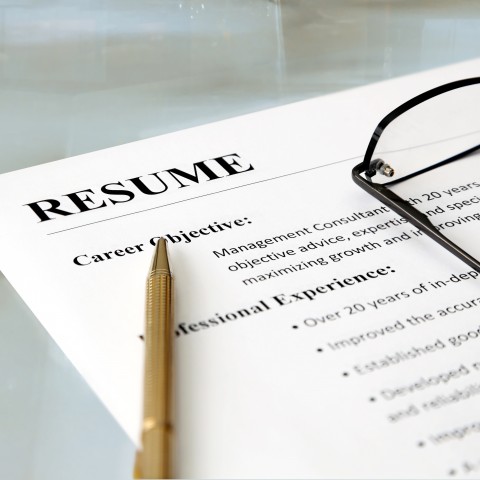 7. Conclusion
In this article, we opened up new vistas to help you find jobs in Pakistan. You learned about which cities are best for foreigners seeking a job here, which online resources you should check out, and how to increase your chances of landing a job.
Are you ready to occupy the vacant seat of your dream job in Pakistan after reading this article? Or do you still have questions or concerns about something? If you want to know anything that we forgot to discuss, leave us a comment and we'll get back to you at the earliest.
Before you go, we do have one more piece of advice for you: Learn at least a little bit of Urdu before your move! This will make you a much more appealing candidate for any job and will make your stay in Pakistan much easier in the long run.
If you aren't sure where to start, consider creating a free lifetime account on UrduPod101.com. We provide a variety of fun and practical resources, ranging from themed vocabulary lists to pronunciation guides. Each of our lessons also includes cultural information that will help you become familiar with work life in Pakistan before you take the plunge.
Very Happy Urdu Learning!