Have you started feeling the heat of trying to learn Urdu through old, hackneyed methods? Don't let your morale drop so soon! Instead, get ready to start learning the Urdu language through a more entertaining and engaging medium: Urdu podcasts. 
Maybe it's hard for you to believe that learning a language like Urdu could actually be fun. But listening to podcasts in Urdu is a fantastic way to learn the language, and it frees you from the monotonous classroom atmosphere and hectic homework assignments. 
You can learn Urdu with ease, holding a cup of coffee (or whatever your favorite drink is) and relaxing on the couch with your eyes closed. Depending on your current proficiency level, you could simultaneously learn the Urdu language, become familiar with the culture, and gain extensive knowledge on another topic of your choosing. 
In this article, we will provide you with a list of the ten best Urdu podcasts for language learners. In addition, we'll talk about why podcasts are such an excellent language learning tool and give you some tips on how to make the most of them. 
You're sure to find a podcast you love, as we've handpicked the top choices in a number of genres!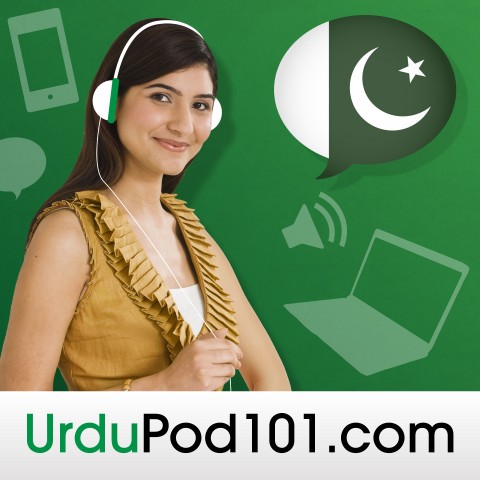 Table of Contents
1. Benefits of Using Podcasts to Learn Urdu
Of course, before you begin listening to Urdu podcasts, you probably want to know what makes them worth your while. What benefits can you expect from supplementing your studies with podcasts? To answer this pertinent question, we have listed below just a few of the advantages that podcasts have over other study tools. 
Easy to Approach and Tackle
Since modern technology has revolutionized the world and transformed it into a global village, learning media such as podcasts have become easily accessible to everyone. Due to their user-friendly interfaces, such channels have become highly popular—even most children can use them without parental guidance! 
Improvement in Listening Skills
It's no secret that a good listener can only become a good communicator. If you want to become better at communicating with native Urdu speakers, you must develop a good deal of patience and a knack for listening without interruption. When you listen to Urdu podcasts, you'll gradually develop these skills on a subconscious level.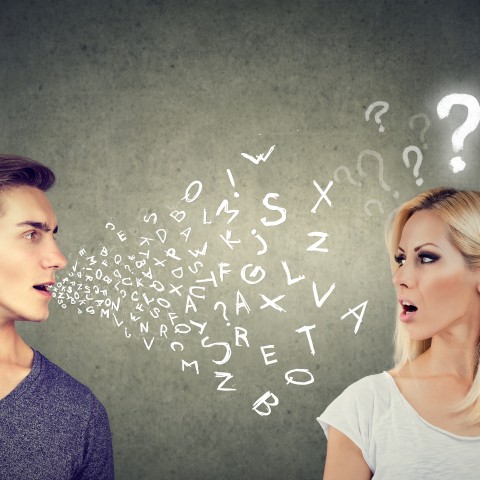 Focus on Correct Pronunciation
Becoming an active listener will also set you on the path toward becoming a better learner. Listening to Urdu podcasts will help you passively learn the correct pronunciation of many words that you might have been mispronouncing this whole time! 
Variety in Vocabulary
Having a good range of Urdu vocabulary will give you a huge advantage in any circumstance. When you're able to use just the right word (instead of overusing the same ones over and over again), the tables turn for the better. By listening to podcasts on a daily basis, you'll be able to learn new words and hear how they're used in real-life contexts. Make sure to pay close attention when a new word crops up—it could make all the difference in building up a solid vocabulary. 
2. The Best Podcasts for Learning Urdu
Are you convinced yet? Then let's go over our list of the top Urdu podcasts! 
Level: Advanced
BBC Urdu is one of the most authentic Urdu podcasts when it comes to the truthfulness of the content as well as the pronunciation used. Listeners will get to hear an almost neutral Urdu accent in each episode, which will make comprehension easier. Since the BBC is a responsible and professional organization, it updates its content regularly. 
Level: Advanced
The Urdu Adab podcast is a great resource for more advanced learners who love to read and explore Urdu-language literature. Due to its large listenership, this podcast is updated on a regular basis. 
Level: Any
Urdu Daan is an Urdu podcast that presents multiple perspectives on a wide range of subjects, from philosophy and poetry to stardust. It tends to be suitable for learners of all levels, and it's updated pretty frequently. 
Level: Beginner to Advanced
There's nothing wrong with a little self-appreciation, right? 
UrduPod101 is the best Urdu learning podcast on the market, featuring unparalleled content and lesson materials. Our podcast is designed for learners at every level, from absolute beginner to advanced. Each lesson is created with the learner's needs in mind and includes a variety of useful tools for a smoother listening experience: vocabulary lists, PDF lesson notes, and more. Better still, all of our content is made by real Urdu teachers! Create your free lifetime account today to get started. 
Level: Advanced
Here's a good treat for astronomy geeks. This Urdu-language podcast is replete with fascinating information and discussion regarding astronomy, so you can expand your knowledge of the universe and pick up specialized Urdu vocabulary at the same time! 
Level: Any
This amazing Urdu podcast will put you in mind of a traditional talk show due to its interview format. However, it's unique in that it's quite casual, only loosely scripted, and full of fun and energy. In each episode, the host invites and interviews a new heart-throb celebrity.  
Level: Any
CPS International is an excellent Urdu podcast that discusses the teachings of Islam. If you're a student of Theology or Comparative Religions, you shouldn't miss it!
Level: Any
This podcast is pure heaven for story lovers. Whether you're a storyteller, a story writer, or a story listener, this is the right podcast for you. The platform compiles different stories by writers of different sociocultural backgrounds and ethnicities in order to engage its lockdown-stricken audience during the pandemic. 
Level: Any
Looking for a podcast that will significantly expand your vocabulary? You've found it! This Urdu podcast delves into the meanings of the words used in Pakistani and Indian songs, unpacking them in simple terms. Even if you're a new Urdu learner who knows little about music, you'll find something here that interests you.
Level: Any
This is an Urdu poetry podcast that aims to keep the Urdu poetic tradition going. The series invites modern poets to share their work as well as their views on the art of crafting poetry. Since poetry does not confine itself to a particular audience, age group, or time, truly anyone could enjoy this podcast. 
3. Tricks to Help You Learn Urdu More Effectively with Podcasts
Having discovered the best Urdu podcasts for language learning, you should now learn a few tricks and hacks for studying Urdu more efficiently with them. 
Choose the appropriate level.
The key factor here is choosing an Urdu podcast that's suitable for your current level. In a sense, this gives you the home-field advantage when listening and helps secure your success in learning. Start by identifying your current level, and then find interesting podcasts that aren't too high above that.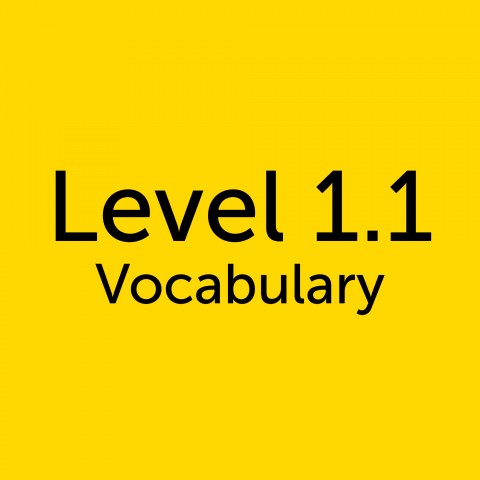 Focus on your goals. 
Do you want to learn a lot of new vocabulary? Would you prefer diving into specific grammar points or discovering more about Pakistani culture? Maybe you just want to listen passively to a podcast on a fascinating topic. In addition to choosing a podcast that matches your level, you should choose one that will help you meet your personal learning goals. 
Pick what interests you.
To keep your interest alive, pick podcasts that cover the fields and topics that interest you. This will keep you from suffering through monotonous lessons and help keep you motivated. Interest can do miracles for you and bring great results, as you'll remain mentally ready to remove any hurdle from your path and reach your destination.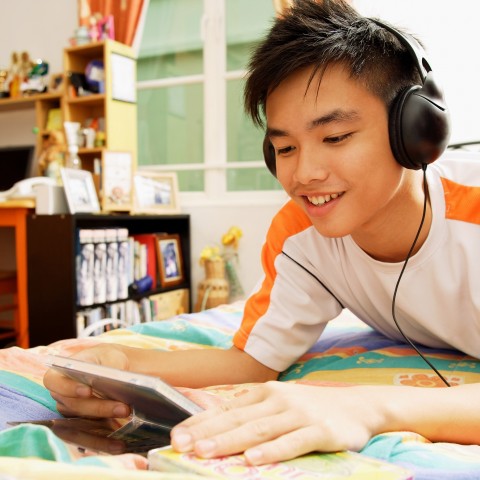 Practice every day.
Who can challenge the authority of the adage "Practice makes perfect"? It remains relevant and practicable to date. Therefore, you should listen to your selected podcast regularly and practice the things that you've learned on a daily basis. The art of practice will make you a master Urdu learner and, eventually, an Urdu guru.
Explore multiple resources.
Never settle for a single resource. There are plenty of Urdu podcasts to pick and choose from, so take advantage of the variety! Otherwise, you'll become bored and unable to retain information effectively. Exploring multiple resources will help provide you with numerous perspectives in different fields of knowledge, especially concerning the native people and their indigenous ways of living. 
Don't give up.
Last but not least, never give up. Remain motivated at any cost so that you'll have no option but to move forward. Such resoluteness will drive you towards your goals, and you'll be able to cross the victory line with flying colors as a result. Keep going and never give up!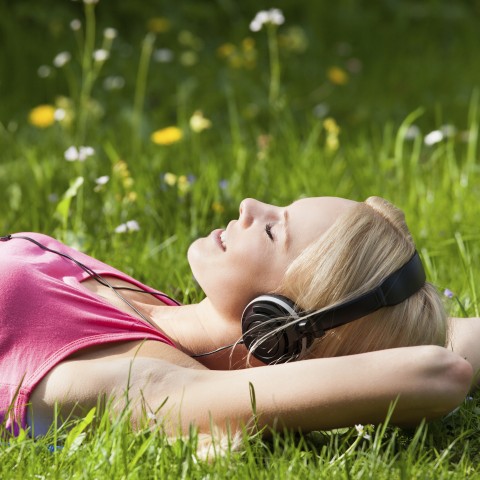 4. Conclusion
In this article, you learned…
…how listening to podcasts in Urdu can help you master the language.
…which Urdu podcasts are best for learners of the language. 
…how you can make the most of podcasts to stay motivated and learn like a pro. 
We did our best to include a wide range of podcasts on our list, so you can find one to enjoy regardless of your age, interests, or current Urdu proficiency level. 
Now, are you ready to distinguish yourself from other Urdu learners? If yes, start your journey straight away by diving into your favorite Urdu podcasts. In case you have any questions or a podcast recommendation we didn't include, let us know in the comments. We'll get back to you at the earliest.
If you would like to continue learning Urdu with us, create your free lifetime account on UrduPod101.com today! We are a rich repository of Urdu language learning resources for students at every level. You'll enjoy studying Urdu using our variety of video and audio lessons, free vocabulary lists, pronunciation and grammar guides, and so much more. 
Very Happy Urdu Learning!