Now that you've mastered intermediate-level Urdu, it's only natural for you to begin preparing for the next stage of your learning journey. 
As you continue forward, you'll find that traditional learning methods—such as memorizing individual vocabulary words—may not be the best approach. Rather, you should begin putting together an arsenal of advanced Urdu phrases and expressions that will help you fit in with native speakers and better understand Pakistani culture as a whole. And don't worry about translating these phrases word for word, either. Focusing on entire phrases will keep you on the path to success and ensure smooth sailing! 
In this article, you will learn a variety of advanced Urdu phrases for the academic, business, and social spheres. Memorize them and practice often to achieve a degree of excellence in Urdu.
Table of Contents
1. Phrases for Academic Writing
No doubt, academic writing in any language opens up multiple avenues for gaining recognition across the globe. If you would like to become a strong, prolific writer in Urdu, there are a few advanced Urdu phrases you'll have to know. We have listed some of them below, along with examples of their usage.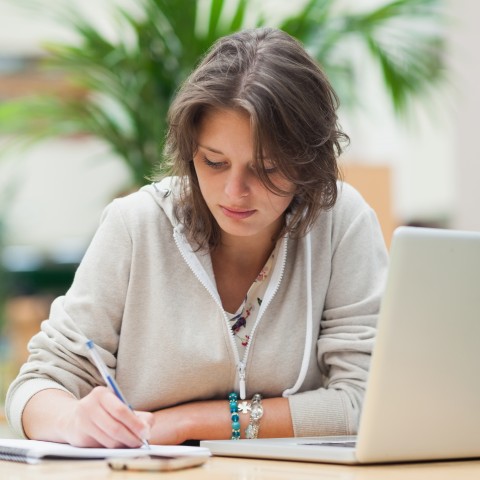 ·         مذکورہ بالا
Mazkoorah baala
Above-mentioned
مذکورہ بالا وجہ سے میں حاضر نہیں ہو سکا۔
Mazkoorah baala wajah say mei hazir nahin ho saka.
I could not attend due to the above-mentioned reason.
·         خط کشیدہ
Khat kusheedah
Underlined
خط کشیدہ الفاظ کے معانی لکھیں۔
Khat kusheedah alfaaz kay maani likhain.
Write down the meanings of the underlined words.
·         محولہ بالا
Mahoolah baala
Above-referenced
محولہ بالا مثال بہت موزوں ہے۔
Mahoolah baala misaal bohat mozoon hai.
The above-referenced example is very appropriate.
·         دوسری طرف
Doosri taraf
On the other hand
دوسری طرف وہ میری بات سننے کو تیار نہیں۔
Doosri taraf woh meri baat sun-nay to tayyar nahin.
On the other hand, he is ready to listen to me.
·         اولاً
Awallun
Firstly
اولاً تمہیں وہاں نہیں جانا چاہئے تھا۔
Awallun tumhein wahan nahin jaana chahiye tha.
Firstly, you should not have gone there.
·         قطع نظر
Qatay nazar
Regardless of
قطع نظر اس کے کہ ہم نے اسے پناہ فراہم کی۔۔۔
Qatay nazar iss kay hum nay usay panah farahum ki…
Regardless, we provided him with shelter…
·         اس کے برعکس
Iss kay bur-aks
Contrary to this
اس کے برعکس اس نے اپنے دشمن کو معاف کر دیا۔
Iss kay bur-aks uss nay apnay dushman ko maaf ker diya.
Contrary to it, he forgave his enemy.
·         دوسرے الفاظ میں
Doosray alfaaz mein
In other words
دوسرے الفاط میں وہ اس سلوک کا حقدار نہیں ہے۔
Doosray alfaaz mein who iss sulook ka haqdaar nahin hai.
In other words, he does not deserve this treatment.
·         اسی طرح
Issi tarah
Similarly
اسی طرح وہ دوسرا امتحان بھی پاس کر گیا۔
Issi tarah woh doosra imtehaan bhi paas ker gaya.
Similarly, he passed the second examination.
·         نتیجتاً
Nateejatun
As a result
نتیجتاً، وہ میچ ہار گئے۔
Nateejatun, woh match haar gaye.
As a result, they lost the match.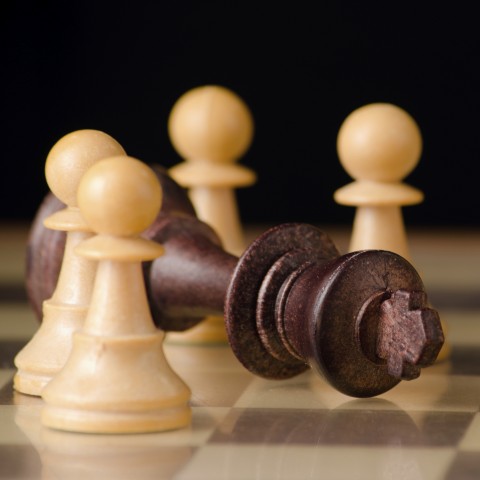 ·         آخرکار
Aakhir kaar
Eventually
آخرکار، وہ کامیاب ہو گیا۔
Aakhi kaar, woh kaamyaab ho gaya.
Eventually, he succeeded.
2. Power Phrases for Your Resume
A resume is your first introduction to a potential employer. Adding the following phrases to your advanced Urdu vocabulary will help you make a great first impression and increase your chances of landing the job. 
·         خالی آسامی
Khaali aasami
Vacant post
·         مجھے آپ کے ادارے میں خالی آسامی کے بارے میں معلوم ہوا۔
Mujhay aap kay idaray mein khaali aasaami kay baaray mein maloom hua.
I found out about a vacant post in your organization.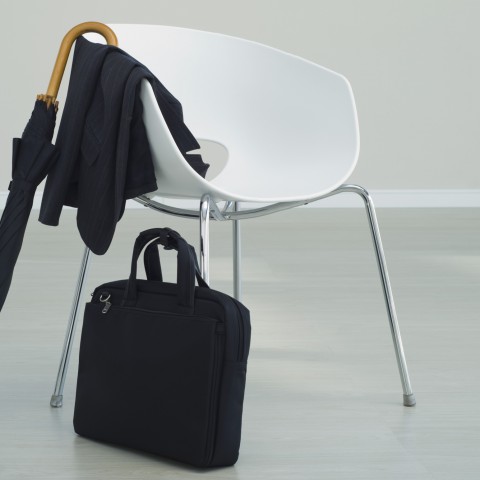 ·         میں آپ سے ــــــــــــــ کے سلسلے میں رابطہ کر رہا/رہی ہوں۔۔۔
Mei aap say _______ kay silsilay mein raabta ker raha/rahi hun…
I am contacting you about…
·         میں اپنے تعلیمی اور پیشہ وارانہ کیرئیر کی بنیادوں پر خود کو اس خالی آسامی کے لئے مناسب ترین امیدوار سمجھتا/سمجھتی ہوں۔
Mei apnay taleemi aur peshawaranah career ki bunyadon per khud ko iss khaali aasami kay liye munasib tareen umeed-waar samajhta/samajhti hun.
Based on my academic and professional career, I consider myself to be the most appropriate candidate for this vacant post.
·         اس مخصوص شعبے میں تجربہ۔۔۔
Iss makhsoos shobay mein tajurbah…
The experience in this particular sector…
·         میں آپ سے بالمشافہ مِل کر اپنی نوکری کی درخواست کے بارے میں بات کرنا چاہتا/چاہتی ہوں۔
Mei aap say bilmushafah mil ker apni naukri ki darkhwast kay baaray mein baat kerna chahta/chahti hun.
I'd like to meet you in person to talk about my job application.
·         آپ کے ادارے میں خدمات سرانجام دینا میرے لیے باعثِ عزت ہو گا۔
Aap kay idaray mein khidmaat siranjaam dena meray liye bias-e-eazat ho ga.
It will be a matter of honor for me to serve your organization.
·         آپ کے مثبت جواب کا/کی منتظر
Aap kay musbat jawaab ka/ki muntazir.
Looking forward to your positive response.
·         آپ کا مخلص
Aap ka mukhlis
Sincerely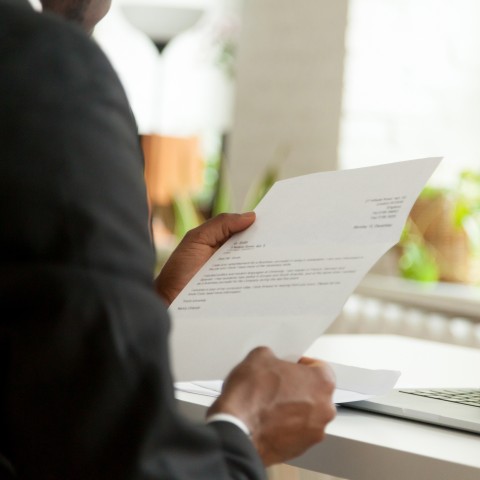 3. Smart Phrases for Business and Meetings
Business meetings are instrumental in outlining objectives, measuring progress, overcoming obstacles, and making yourself heard. As such, knowing the most relevant advanced Urdu words and phrases will benefit both you and your colleagues. We have included a few of them below, along with example sentences. 
·         ایجنڈا
Ajenda
Agenda
اس اجلاس کا ایجنڈا کیا ہے؟
Iss ijlaas ka ajenda kia hai?
What is the agenda of this meeting?
·         معاملات کو قابو میں رکھنے کے لئے۔۔۔
Maamlat ko qaboo mein rakhnay kay liye…
To keep things under control…
معاملات کو قابو میں رکھنے کے لئے ہمیں ملازمین کو بونس دینا پڑے گا۔
Maamlaat ko qaaboo mein rakhnay kay liye hamein mulaazmeen ko bonus dena paray ga.
To keep things under control, we will have to give a bonus to employees.
·         مسائل کا حل تلاش کرنے کے لئے
Masayal ka hal talaash kernay kay liye
To find the solutions to problems
·         آخری تاریخ
Aakhri tareekh
Deadline
آج فارم جمع کرونے کی آخری تاریخ ہے۔
Aaj form jama kerwanay ki aakhri tareekh hai.
Today is the deadline to submit the form.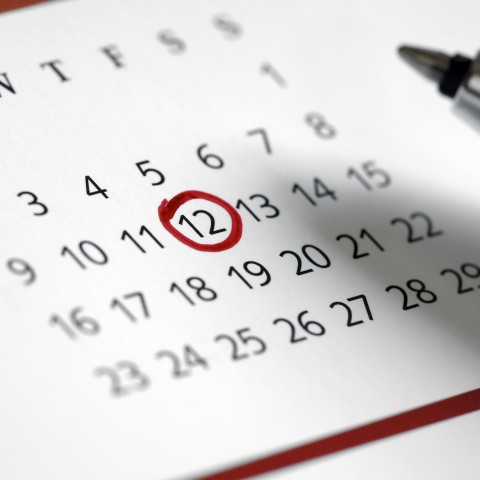 ·         موزوں کارکردگی
Mozoon karkardigi
Proper performance
موزوں کارکردگی دِکھانے پر اسے بونس مِلا۔
Mozoon karkardigi dikhanay per usay bonus mila.
He got a bonus for showing proper performance.
·         احکامات کی تعمیل
Ihkamaat ki tameel
Compliance with orders
احکامات کی تعمیل سب کے لئے لازم ہے۔
Ahkamaat ki taameel sub kay liye laazim hai.
Compliance with orders is mandatory for all.
·         نفع و نقصان کو مدِّ نظر رکھیں
Nafa-o-nuqsaan ko madd-e-nazar rakhein
Consider the pros and cons
4. Advanced Idioms, Sayings, and Proverbs for Everyday Usage
Using advanced Urdu sayings in your conversations will help you gain acceptability among native speakers. We have included below some highly influential Urdu proverbs and idioms for you to study.
·         زخموں پر نمک چھڑکنا
Zakhmon per namak chirakna
To add salt to injury
ناکامی کے بعد، دوستوں کی لاتعلقی اس کے زخموں پر نمک چھڑکنے کے مترادف تھی۔
Naakaami kay baad, doston ki laa-taluqi uss kay zakhmon per namak chiraknay kay mutradif thi.
After failure, the indifference of his friends was equivalent to adding salt to injury.
·         جلتی پر تیل ڈالنا
Jalti per tail daalna
To add fuel to fire
وہ پہلے ہی مصیبت میں ہے، تم اس کی شکایت کر کے جلتی پر تیل نہ ڈالو۔
Woh pehlay he museebat mein hai, tum uss ki shikayat ker kay jalti per tail nah daalo.
He is already in trouble; do not add fuel to fire by complaining against him.
·         کانوں کا کچا ہونا
Kanon ka kacha hona
To be a gullible figure
وہ کانوں کا بہت کچا ہے۔
Woh kanon ka bohat kacha hai.
He is a very gullible person.
·         مالِ مفت دلِ بے رحم
Maal-e-muft dil-e-beraham
Easy come easy go
وہ اپنے بھائی کے پیسے جوئے میں اڑا رہا ہے، سچ کہا گیا ہے کہ مالِ مفت دلِ بے رحم۔
Woh apnay bhai kay paisay juay mein ura raha hai, such kaha gaya hai kay maal-e-muft dil-e-beraham.
He is wasting his brother's money in gambling; it is rightly said, easy come easy go.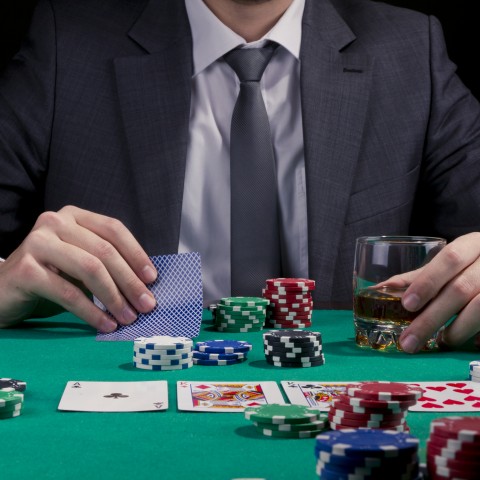 ·         ہمّتِ مرداں مددِ خدا
Himmat-e-mardan madad-e-khuda.
God helps those who help themselves.
·         اندھا کیا چاہے دو آنکھیں
Andha kia chahay dou aankhain
Fulfillment of a wish
·         کہاں راجہ بھوج کہاں گنگو تیلی
Kahan raja bhoj kahan gangu teli
Huge difference in social status and class
5. Conclusion
Through this article, you have acquainted yourself with some of the most common and useful advanced Urdu phrases to beef up your advanced Urdu vocabulary. 
After reading this article, how do you feel about continuing your journey into advanced Urdu learning? Do you feel more prepared? If you have any questions or concerns about what we covered in this article, don't hesitate to let us know in the comments. We'll get back to you as soon as possible. 
In the meantime, don't forget to explore UrduPod101.com. We are a rich repository of Urdu language learning resources and practical tools, such as this Urdu-English dictionary. You'll also find guides on Urdu pronunciation and grammar, in addition to a number of free vocabulary lists. 
Not sure where to start? We recommend heading over to our advanced Urdu course, which contains 25 curated lessons designed just for advanced learners like yourself. 
Very Happy Urdu Learning!