Did you know that the Urdu language contains over 264,000 words?
As a beginner in Urdu, you might find that number intimidating. But don't fret! Even native Urdu speakers know and use only a fraction of these words. 
The most important thing at this stage of your learning journey is that you pick up the essentials. If you're not sure where to start, this list of basic Urdu words for beginners is a solid option. We've hand-picked the words here to reflect what you're most likely to hear and find use for while in Pakistan. 
Whether you're studying, working, or just exploring this beautiful country, memorizing these words will help you find acceptability among native speakers. You'll also gain more confidence in your language ability as you begin using these words on a daily basis and learn how to form your own sentences. 
Let's get started, shall we?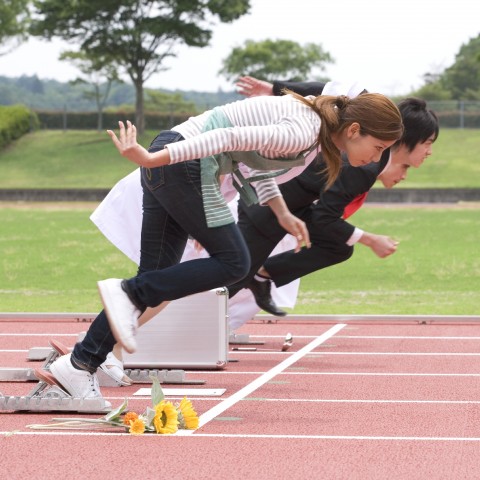 Table of Contents
1. Pronouns
It's a good idea to memorize the pronouns early on. This will allow you to talk about yourself, others, objects, places, and more—even if you're struggling to remember a name or a specific word. 
Personal Pronouns
Let's have a look at the must-know personal pronouns in Urdu. To get deeper insight on the topic, don't forget to visit our article about Urdu pronouns on UrduPod101.com.
میں (mei) – I
ہم (hum) – we
آپ (aap) – you [formal]
تم (tum) – you [informal]
وہ (woh) – he / she
ہم (hum) – we
وہ (woh) – they
Impersonal Pronoun
In the Urdu language, we have one impersonal pronoun: یہ (yeh). This word is used to refer to an unclear subject.
Interrogative Pronouns
These pronouns are used to ask questions, so learning them early on will definitely prove useful. 
کون (kon) – who
کہاں (kahan) – where
کب (kab) – when
کیا (kia) – what
کیوں (kyun) – why
کون سا (kaun sa) – which
Indefinite Pronouns
We use indefinite pronouns to refer to unspecified people, objects, places, etc. Here are the most frequently used ones in Urdu: 
کوئی (koi) – somebody
کوئی نہیں (koi nahin) – nobody
ہر کوئی (har koi) – everybody
کوئی بھی (koi bhi) – anyone / anybody
کچھ چیز (kuch cheez) – something
کچھ نہیں (kuch nahin) – nothing
هر چیز (har cheez) – everything
2. Numbers
There are numerous real-life situations where numbers do matter. This is why Urdu beginners should make sure to memorize the basic numbers as soon as possible. To give you a headstart, here are the numbers 0-10 in Urdu: 
صفر (sifar) – zero
ایک (aik) – one
دو (dou) – two
تین (teen) – three
چار (chaar) – four
پانچ (paanch) – five
چھ (chey) – six
سات (saath) – seven
آٹھ (aat) – eight
نو (nau) – nine
دس (dus) – ten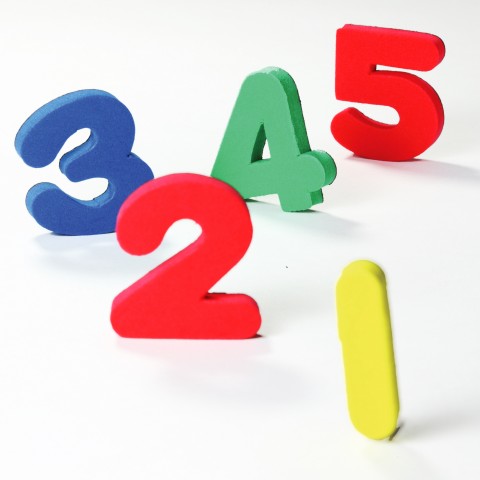 3. Nouns
Before heading to our list, keep in mind that every noun in Urdu has a grammatical gender assigned to it. When you're ready, you can learn more about this and pick up additional nouns in our dedicated article on UrduPod101.com. For now, though, let's just look at the most useful Urdu nouns for beginners. 
Time
ایک گھنٹہ (aik ghanta) – one hour
ایک منٹ (aik minute) – one minute
ایک دن (aik din) – one day
ایک سال (aik saal) – one year
ایک مہینہ (aik mahina) – one month
ایک سیکنڈ (aik second) – one second
ایک ہفتہ (aik hafta) – one week
ایک صدی (aik sadi) – one century
صبح (subah) – morning
دوپہر (dopahar) – noon
سہ پہر (sepehar) – afternoon
شام (shaam) – evening
رات (raat) – night
It will also be useful to know the days of the week in Urdu:
پیر (peer) – Monday
منگل (mangal) – Tuesday
بدھ (budh) – Wednesday
جمعرات (jumeraat) – Thursday
جمعہ (jummah) – Friday
ہفتہ (haftah) – Saturday
اتوار (itwar) – Sunday
People
والد (walid) – father
والدہ (walidah) – mother
باپ (baap) – father
ماں (maa) – mother
مرد (mard) – man
عورت (aurat) – woman
شوہر (shoher) – husband
بیوی (bivi) – wife
خاندان (khandan) – family
بہن (behan) – sister
بھائی (bhai) – brother
بیٹی (beti) – daughter
بیٹا (beta) – son
دوست (dost) – friend
Places
دنیا (dunya) – world
ملک (mulk) – country
جگہ (jagah) – place
دکان (dukan) – shop
شہر (shehar) – city
گاؤں (gaon) – village
جنگل (jungle) – jungle
پہاڑ (pahar) – mountain
سمندر (samundar) – sea
School
طالبِ علم (talib-e-ilm) – student
سکول (school) – school
استاد (ustaad) – teacher
کتاب (kitab) – book
بستہ (bastah) – bag
قلم (qalam) – pen
پڑھائی (parhai) – study
تعلیم (taleem) – education
سیاہی (siyahi) – ink
دوات (dawaat) – inkpot
کاغذ (kaghaz) – paper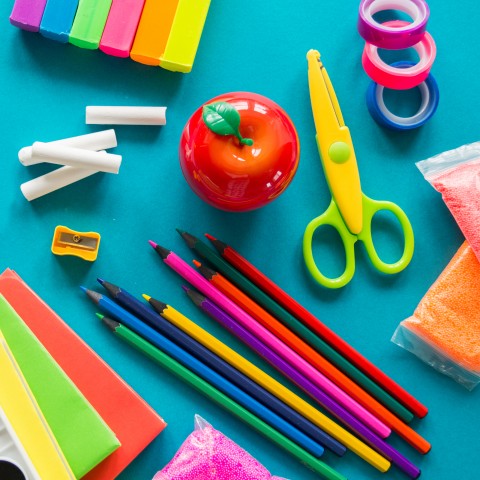 Body Parts
جسم (jism) – body
سر (sir) – head
بال (baal) – hair
کان (kaan) – ear
پیشانی (paishani) – forehead
آنکھیں (aankhain) – eyes
ہونٹ (hont) – lips
ٹھوڑی (torhi) – chin
گردن (gardan) – neck
سینہ (seena) – chest
بازو (bazoo) – arm
ہاتھ (haath) – hands
انگلیاں (unglian) – fingers
ناک (naak) – nose
ٹانگیں (taangain) – legs
پاؤں (paon) – foot
گال (gaal) – cheek
کلائی (kalai) – wrist
ہتھیلی (hatheli) – palm
ناخن (nakhun) – nail
ہڈی (haddi) – bone
کندها (kandha) – shoulder
کہنی (kohni) – elbow
پیٹ (pait) – belly
دل (dil) – heart
جگر (jigar) – liver
زبان (zuban) – tongue
گلا (gala) – throat
ران (raan) – thigh
گھٹنا (ghutna) – knee
پنڈلی (paindli) – shin
ٹخنہ (takhnah) – ankle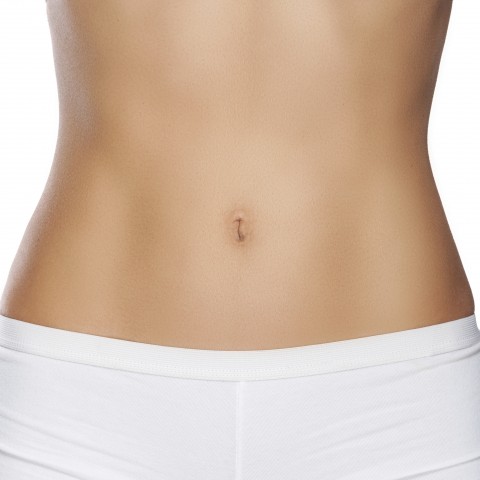 Food & Dining
پھل (phal) – fruits
سبزیاں (sabzian) – vegetables
میز (maiz) – table
کھانا (khana) – food
پانی (paani) – water
چائے (chai) – tea
گلاس (glass) – glass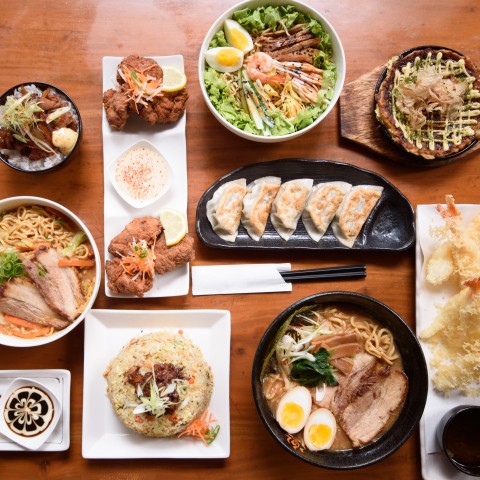 4. Verbs
Verbs are another essential category of words in Urdu for beginners. These words describe actions or states of being, which are a key component of every sentence. 
Below, you'll find a list of some frequently used Urdu verbs. But if you'd like to learn even more, make sure to check out our comprehensive articles on Urdu verbs and verb conjugation! 
کرنا (karna) – to do
کھانا (khana) – to eat
سونا (sona) – to sleep
جاگنا (jagna) – to wake up
بولنا (bolna) – to speak
محبت کرنا (mohabbat karna) – to love
پسند کرنا (pasand karna) – to like
نفرت کرنا (nafrat karna) – to hate
دینا (dena) – to give
لینا (lena) – to take
سننا (sun-na) – to hear
دیکھنا (daikhna) – to see
دوڑنا (dorna) – to run
رونا (rona) – to cry
لڑنا (larna) – to fight
گانا (gana) – to sing
کھیلنا (khailna) – to play
پڑھنا (parhna) – to read
کھڑا ہونا (khara hona) – to stand
بیٹھنا (baithna) – to sit
سوار ہونا (sawar hona) – to ride
بند کرنا (band karna) – to close / to switch off
کھولنا (kholna) – to open
چلانا (chalana) – to turn on
جیتنا (jeetna) – to win
ہارنا (harna) – to lose
لکھنا (likhna) – to write
پکانا (pakana) – to cook
دھونا (dhona) – to wash
دینا (dena) – to give
لینا (lena) – to take
انتظار کرنا (intezar karna) – to wait
کودنا (koodna) – to jump
بات کرنا (baat karna) – to talk
چومنا (choomna) – to kiss
گلے ملنا (galay milna) – to hug
نہانا (nahana) – to bathe
خریدنا (khareedna) – to buy
بیچنا (bechna) – to sell
سونگھنا (soonghna) – to smell
تالی بجانا (taali bajana) – to clap
بننا (bun-na) – to knit
سینا (seena) – to sew
دھکیلنا (dhakelna) – to push
کھینچنا (khenchna) – to pull
چڑھنا (charhna) – to climb
کھودنا (khodna) – to dig
جھکنا (jhukna) – to bow
غوطہ لگانا (ghota lagana) – to dive
5. Adjectives
Now let's go over a list of some highly useful Urdu adjectives for the beginner's level. You'll find them quite helpful in describing the world around you and better expressing yourself. Nonetheless, if you feel ready to learn even more adjectives, we recommend you visit this lesson on Urdu adjectives at UrduPod101.com.
نیا (naya) – new
پرانا (purana) – old
اچھا (acha) – good
برا (bura) – bad
مشکل (mushkil) – difficult
آسان (aasan) – easy
لمبا (lamba) – long
چھوٹا (chota) – small
میٹھا (meetha) – sweet
کڑوا (kerwa) – bitter
درست (darust) – correct
ٹھیک (theek) – right
غلط (ghalat) – wrong
موٹا (mota) – fat
پتلا (patla) – thin
تیز (taiz) – fast
سُست (sust) – lazy
گرم (garam) – hot
ٹھنڈا (thanda) – cold
پہلا (pehla) – first
آخری (aakhri) – last
خوبصورت (khoobsurat) – beautiful
بدصورت (badsurat) – ugly
خوش (khush) – happy
ناراض (naraz) – angry
سفید (sufaid) – white
کالا (kala) – black
6. Conjunctions
Since conjunctions are an integral part of Urdu grammar, we just had to include some of them here:
اور (aur) – and
یا (ya) – or
کیونکہ (kyunke) – because
لیکن (lekin) – but
اگر (agar) – if
تو (tou) – so
اسی لئے (issi liye) – therefore
7. Others
Here are some Urdu auxiliary verbs that you should learn, regardless of your current proficiency level. Beginners and advanced learners alike must know and remember them, as they can make your speech or writing sound much more fluent and organized. 
سکنا (sakna) – can
چاہئے (chahiye) – should
ضرور چاہئے (zaroor chahiye) – must
گا / گی / گے (ga / gi / gay) – will / shall
پڑنا (perna) – have to, etc.
8. Conclusion
This article has familiarized you with the most useful Urdu beginner words, from pronouns to auxiliaries. These words will prove useful in day-to-day life during your time in Pakistan, and they'll serve as a solid base upon which to build your Urdu language skills. 
If you found this list a bit overwhelming, it's nothing to become discouraged about! Acquiring a language takes time, and UrduPod101 will be here to help every step of the way.
Let us know if you have any questions or concerns about the words covered in this article (or if you think we're missing any important ones). We'll be glad to help you out! 
If you're serious about your studies, make sure to frequently visit UrduPod101.com. We provide the most convenient way to learn Urdu online, offering a variety of quality materials: vocabulary lists, an Urdu dictionary, audio and video lessons, grammar and pronunciation tips, and much more. We recommend checking out our series of Urdu lessons for beginners to get your foot in the door. 
Create your free lifetime account to get started. 
Very Happy Urdu Learning!