Have you ever found yourself struggling to get a point across, only to have the perfect proverb come to mind and save the day? You really can't deny the utility of proverbs in everyday communication! 
The Urdu language is resplendent with traditional sayings and proverbs that reflect the collective consciousness and group identity of its speakers. These Urdu proverbs may come from a variety of sources, from popular folk wisdom to words of the learned elite, but they all share a common cultural understanding and value for the community. 
In this article, we'll introduce you to several of the most common Urdu proverbs and their meanings in English. Studying these proverbs will not only stretch your vocabulary and grammar muscles, but also get you better acquainted with Pakistani culture and enlighten you on a personal level. Shall we begin?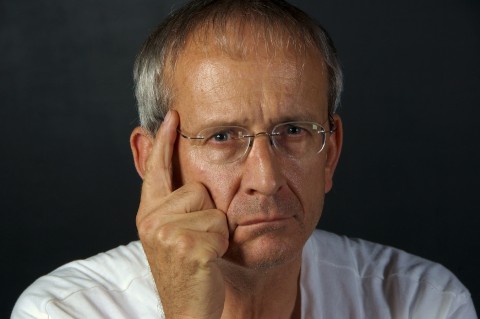 Table of Contents
1. Proverbs About Success
Let's start our Urdu proverbs list with a few frequently used proverbs on success. These can serve as words of congratulations or as advice on how to succeed in life. 
#1 
محنت کامیابی کی کنجی ہے۔
'mehnat kamyabi ki kunji hai.'
Hard work is the key to success.
This proverb is popular in both Urdu- and English-speaking cultures. It can be used to motivate someone to work hard in order to achieve his/her goals, or as a compliment to acknowledge someone's hard work. 
#2
ہمتِ مرداں مددِ خدا۔
'himmat e marda madad e khuda.'
God helps those who help themselves.
This Urdu proverb means that when men muster up their courage, the God Almighty helps them. While it literally translates to, "Courage of men, help of God," it's very close in meaning to the English saying, "God helps those who help themselves." Like the previous phrase, it can be used to motivate or compliment someone. 
#3 
کام بِن دام نہیں۔
'kaam bin daam nahi.'
No pain, no gain.
This proverb means that if you do not work, you will not get money. It's the near equivalent of the given English proverb. It can be used to warn a worker who isn't performing well, or to motivate someone to work even harder to earn more money.
#4
مشق انسان کو کامل بنا دیتی ہے.
'mashq insaan ko kamil bana deti hai.'
Practice makes a man perfect.
This Urdu proverb is the true translation of its English counterpart. It's used to encourage someone who wants to master a skill or to congratulate someone who has already mastered a skill after practicing very hard.
#5
جہاں چاہ وہاں راہ۔
'jahan chah wahan raah.'
Where there's a will, there's a way.
Here's another Urdu proverb that's the exact translation of its English counterpart. It means that if someone is interested in any particular job, he'll find an apt way to do it successfully. 
#6
انت بھلا تو سب بھلا۔
'anth bhala toh sab bhala.'
All's well that ends well.
This proverb has the same meaning as the English version. In Urdu, it's used to congratulate someone who has completed a task well despite facing multiple hurdles. It can also be roughly translated as, "The ends justify the means."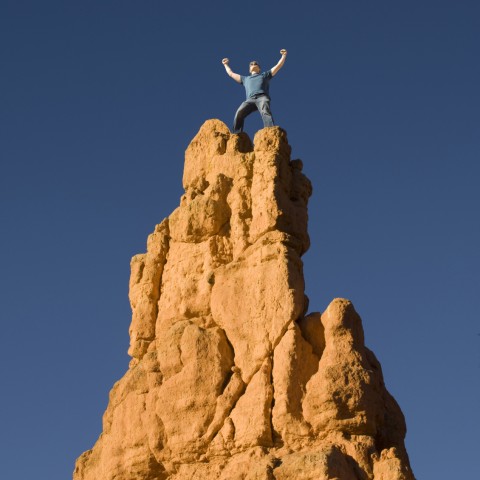 2. Proverbs About Life
Now, let's spend some time poring over the most common Urdu proverbs about life. These sayings touch on the harsh and sweet realities of our existence, and they're sure to give you valuable insight into Pakistani culture. 
#7
زندگی پھولوں کی سیج نہیں۔
'zindagi phoolon ki sej nahi.'
Life is not a bed of roses.
This Urdu proverb is the true translation of its English counterpart. It's typically used to console someone who has undergone a bitter life experience, though it can also be used to warn young people not to waste their time without purpose and to instead prepare for the hard times. 
#8
زندگی زندہ دلی کا نام ہے۔
'zindagi zinda dili ka naam hai.'
Life is the name of liveliness.
This is a poetic verse by Sheikh Imam Baksh Nasikh, but has gained acceptance as a proverb in Pakistani society. It's used to cheer up sad souls and to uplift their spirits to enjoy life fully.
#9
تجربہ سب سے بڑا استاد ہے۔
'tajurba sab say barha ustad hai.'
Experience is the greatest teacher.
If you know someone who is going through a trying situation or a new experience, you can use this proverb to shed some light on how significant it is.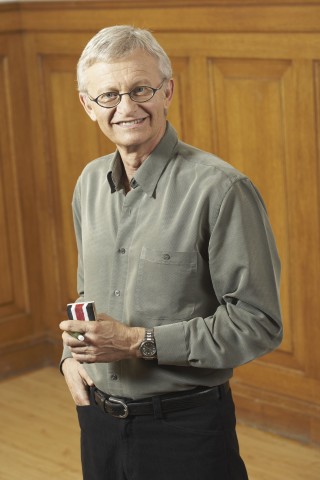 #10
دودھ کا جلا چھاچھ بھی پھونک پھونک کر پیتا ہے۔
'doodh ka jala chach bhi phoonk phoonk kar peeta hai.'
A burnt child dreads the fire.
The Urdu version of this proverb is very similar to the Turkish proverb that goes: "If you burn your mouth on hot milk, you blow before you eat yogurt." It evokes the same imagery as its English counterpart does.  
3. Proverbs About Time
No society could make any significant progress without giving due importance to time. With this in mind, let's see how people in Pakistan value this priceless commodity…
#11
وقت کسی کا انتظار نہیں کرتا۔
'waqt kisi ka intezar nahi karta.'
Time and tide wait for none.
In Urdu-speaking societies, this proverb is often used to address the fanciful youth who waste their precious time doing unimportant activities. Feel free to use this phrase on occasion if you come across any such person!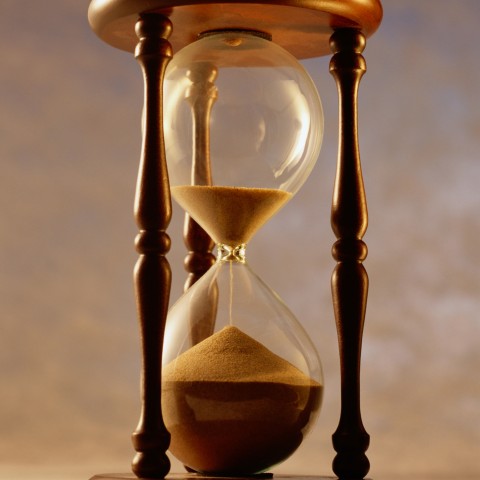 #12
وقت پر ایک ٹانکا نو کا کام کر دیتا ہے۔
'waqt par ek tanka no ka kaam kar deta hai.'
A stitch in time saves nine.
The Urdu proverb is the literal translation of the English one. It refers to the mending of any stitched article, where getting it fixed early on using only one stitch will save you needing to use nine stitches later on. It means that if one acts in a timely manner, it can save that person from many impending ordeals. 
#13
وقت سب سے بڑا مرہم ہے۔
'waqt sab say barha marham hai.'
Time is a big healer.
Like its English equivalent, this proverb is used to soothe one's grief and sorrow. It guarantees that all wounds will heal with time.
#14
وقت وقت کا راگ اچھا ہوتا ہے۔
'waqt waqt ka raag acha hota hai.'
An appropriate action at the right time and right place is appreciated.
This proverb literally translates to, "The melody is good from time to time." It refers to raags, a unique component of Eastern Classical music. In a raag, a specific melodic framework is used and then built upon through improvisation in order to influence the emotions of the audience in a fresh, distinctive way. 
The proverb encourages us to take the right step at the right time, and to talk pertinently. For example, if an old person was talking and acting like he was still young, someone may tell him this proverb as a way of saying, "Act your own age."
#15
وقت پڑنے پر گدھے کو باپ بناتے ہیں۔
'waqt parhnay per gadhe ko baap banatay hain.'
In the hour of need, fools are praised and respected.
This Urdu proverb can be translated as, "to make a donkey your father in the hour of need." Both this translation and its English counterpart describe the bitter reality that, when in need, people give even fools undue attention. 
#16
دیر آید درست آید۔
'der ayad durust aayad.'
Better late than never.
In Urdu-speaking societies, this proverb might be used when a person understands something very late. Saying this to someone would simultaneously point out their mistake and show them that it's not a big deal. 
#17
آج کا کام کل پر مت چھوڑو۔
'aaj ka kaam kal par mat chorho.'
Do not put off till tomorrow what you can do today.
The Urdu and English versions of this proverb are synonymous with each other. This proverb is used to help someone understand the value of doing a given task on time.
4. Proverbs About Love
Love is a universal phenomenon, and people from all walks of life and in every culture have something to say about it. Though there are myriads of Urdu proverbs about love, we'll only cover the most common ones here.
#18
محبت اندھی ہوتی ہے۔
'Mohabbat andhi hoti hai.'
Love is blind.
This Urdu proverb refers to the blind nature of love. It means that when a person is in love, he/she is unable to evaluate their feelings or the situation rationally. This proverb is often used to point out the irrationality of lovers.
 #19
محبت اور جنگ میں ہر چیز جائز ہوتی ہے۔
'Mohabbat aur jang mei har cheez jayaz hoti hai.'
Everything is fair in love and war.
The English and Urdu versions of this proverb are identical in meaning. One can use this proverb to comment on (or to justify) the wrongdoings of lovers and warriors. 
#20
دل کو دل سے راہ ہوتی ہے۔
'dil ko dil se raah hoti hai.'
Love begets love.
This Urdu proverb is the near equivalent of the given English proverb. It means that a loving heart attracts another loving heart. It's used to express that a person who feels love for another will have their love reciprocated.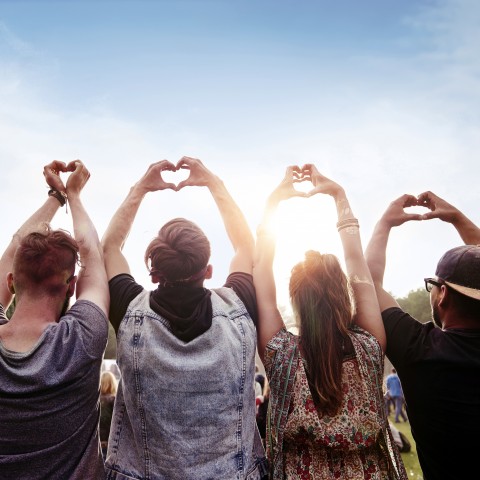 #21
دل کو ہو قرار تو سب کو سوجھیں تیوہار۔
'dil ko ho qarar to sab ko soojhain teohaar.'
A cheerful heart aims at festivities.
We use this proverb when we see someone who is happy and unworried engaging in merrymaking. 
5. Proverbs About Family and Friends
Family and friends are part and parcel of any humane society. Therefore, you'll find an abundance of proverbs related to friends and family in the Urdu language.
#22
دوست وہ جو مصیبت میں کام آئے۔
'dost woh jo moseebat mei kaam aaye.'
A friend in need is a friend indeed.
This Urdu proverb means the same thing as its English equivalent, and it helps us to differentiate between true friends and false friends.
#23
اپنا اپنا غیر غیر۔
'apna apna ghair ghair.'
Blood is thicker than water.
This one refers to the fact that blood relations differ from all other relations. It expresses that our family should always come before the other people in our lives. 
#24
دوست ہوتا نہیں ہر ہاتھ ملانے والا۔
'dost hota nahi har hath milane wala.'
Every visitor is not a friend.
This is a poetic verse by the famous Urdu poet Ahmad Faraz. Nowadays, it has gained currency as an Urdu proverb, and we use it to draw a line of demarcation between true friends and seasonal birds.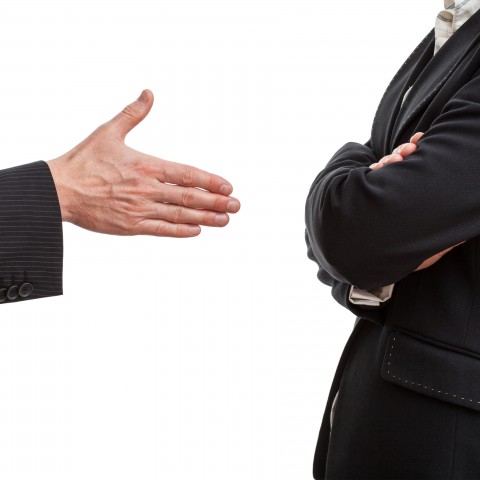 #25
دوست کا دشمن دشمن، دشمن کا دشمن دوست
'dost ka dushman dushman, dushman ka dushman dost'
The enemy of a friend is an enemy; the enemy of an enemy is a friend.
This famous quote has gained status as a proverb in Pakistan. It justifies the act of befriending the enemy of an enemy and developing animosity for the enemy of a friend. 
#26
یار زندہ صحبت باقی۔
'yaar zinda sohbat baqi.'
Reunion is subordinate to survival.
We use this phrase when parting ways with friends and loved ones. It also contains an embedded prayer for the survival of the other party and for future reunions with him/her. 
#27
ماں کی دعا جنت کی ہوا۔
'maa ki dua Jannat ki hawa.'
A mother's prayer brings heavenly air.
This Urdu proverb is used to elevate the rank of the mother in society. It also has a religious connotation as it's inspired by an Islamic Hadith meaning that Heaven lies under the feet of the mother.
#28
دوستوں کو قریب لیکن دشمنوں کو قریب تر رکھو۔
'dosto ko qareeb lekin dushmano ko qareeb tar rakho.'
Keep your friends close but your enemies closer.
We use this proverb to advise others to keep a close eye on their enemies. Because an enemy is likely to try and harm you, it's important to be vigilant about watching them. 
6. Proverbs About Health
All the pleasures of life become meaningless if you're unhealthy. Take a look at the proverbs below to see how much importance Pakistani culture places on health.
#29
تندرستی ہزار نعمت ہے
Keep your friends close but your enemies closer.
Health is wealth.
This proverb is the near equivalent of its English counterpart, and it means that health is equal to a thousand blessings. It's often used to encourage someone to be thankful for their health.
#30
تن سکھی تو من سکھی
'tan sukhi toh mann sukhi'
Healthy body, healthy mind.
This one states that only a healthy body guarantees a healthy mind. It's often used to emphasize the significance of a healthy lifestyle, especially when speaking to workaholics or those who don't take good care of themselves. 
#31
پرہیز علاج سے بہتر ہے۔
'perhaiz ilaj se behtar hai.'
Prevention is better than cure.
This proverb underscores that it's better to prevent a problem than to fix it after it happens. We most often use it to convince someone to take preventive measures so they can avoid the anticipated medical complications.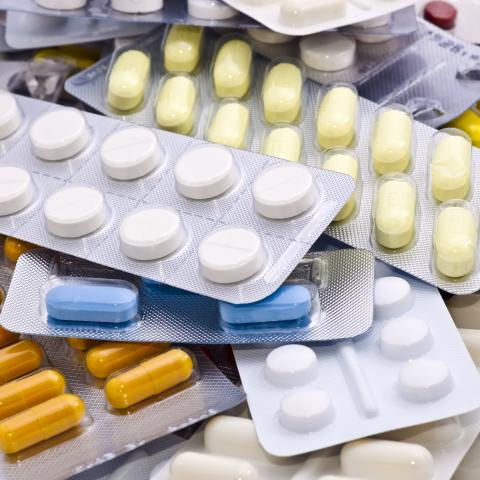 7. Conclusion
In this article, you learned a number of commonly used Urdu proverbs with their meanings in English. By memorizing these proverbs and learning how to use them, you can begin to take on your new identity as a very literate Urdu speaker and impress those around you. 
Which proverbs did you most resonate with, and why? We recommend starting with those, because they'll be easier for you to remember! 
If studying these proverbs has made you even more curious about Pakistani culture and the nuances of the Urdu language, consider creating your free lifetime account with UrduPod101.com. We will be your friendly and knowledgeable companion, always here to help you along on your language learning journey. To give you a sample of what to expect, here are links to just a few resources we provide our learners: 
Very happy Urdu learning!