How to start a conversation in Urdu is invariably one of the most frequently asked questions that strikes the minds of Urdu learners. Also, as an aspirant of the Urdu language, you should prioritize learning conversation starters in Urdu and know how to initiate a talk with the native Urdu speakers in Pakistan.
It is a fact that the standard and quality of your basic or advanced Urdu conversation starters directly impact your subsequent conversation and its anticipated consequences; therefore, to make a full-fledged impression and break the conversations, learn and choose top Urdu conversation starters and occupy the top seed among the Pakistanis.
In this article, you will not only learn Urdu conversation starters but also find sentences elaborating on Urdu conversation starter examples. The sessions of Urdu conversation starter practice through Urdu conversation starter lessons with highly standardized Urdu conversation starter words, phrases, and sentences will uplift your Urdu language skills and morale to boost your confidence in all scenarios.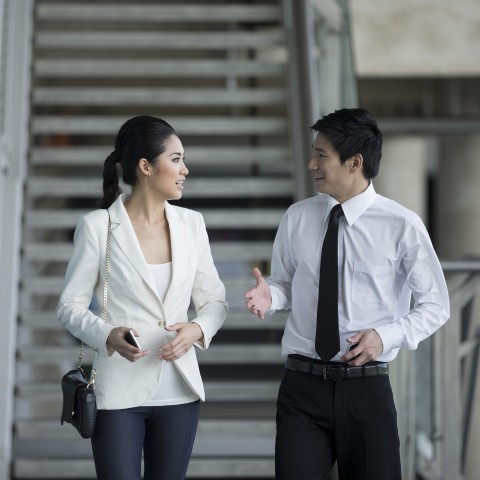 Table of Contents
1. Conversation Starters for Mingling and Socializing
Owing to the gregarious nature of human beings, you can never think of living an all-alone life under any circumstances. Due to this reason, you will always need to socialize with others in any culture across the globe. To mingle and socialize, language is the most appropriate tool anywhere.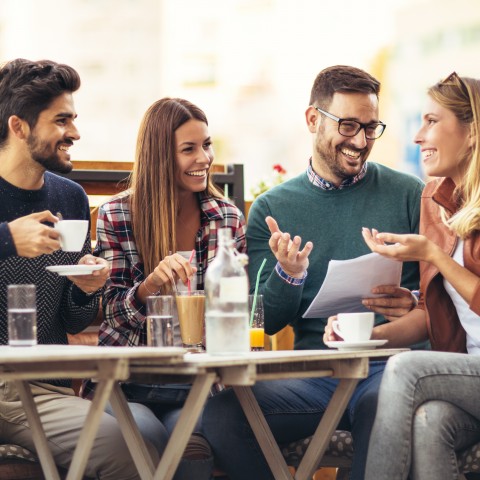 In Urdu culture also, if you benefit from this tool properly, you are all set to make your space among Pakistanis and build a rapport with them comfortably. Let us have a look at some inevitable Urdu conversation starters in the below-given section of this article straight away.
·         آپ ایک دوسرے کو کیسے جانتے ہیں؟
Aap aik doosray ko kaisay jaantay hain?
How do you know each other?
·         کیا آپ موسٰی کو جانتے ہیں؟
Kia aap Musa ko jaantay hain?
Do you know Musa?
·         کیا آپ آیان کے دوست ہیں؟
Kia aap Aayan kay dost hain?
Are you Aayan's friend?
·         آپ حاتم کو کیسے جانتے ہیں؟
Aap Hatim ko kaisay jaantay hain?
How do you know Hatim?
·         کیا آپ اکثر یہاں آتے ہیں؟
Kia aap aksar yahan aatay hain?
Do you come here often?
·         کیا آپ مجھے اس جگہ کے رسم ورواج بتا سکتے ہیں؟
Kia aap mujhay iss jagah kay rasm-o-riwaaj bata saktay hain?
Could you please tell me the customs and norms of this place?
2. Conversation Starters for First Day at a New School or New Job
The first day at school or at work is both confusing and challenging. If you want to make it a remarkable event of your life, challenge yourself to learn some Urdu conversation starters for the day. You can shortlist and choose your friends depending upon your first interactions with the newly admitted school fellows or freshly hired colleagues.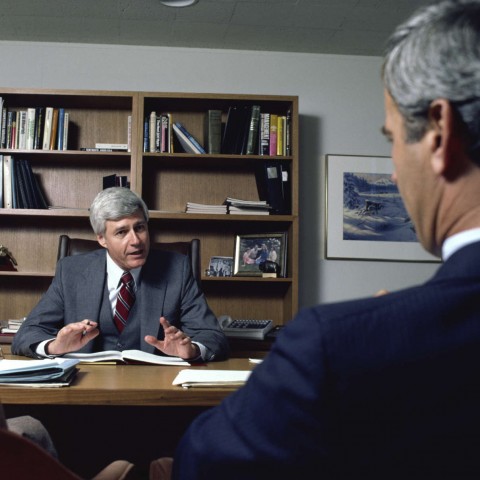 Also, be mindful that it is an occasion that requires you to be smart and wary as you will have to spend a fair time with these fellows; therefore, a wrong selection can put you in hot waters whereas a correct selection guarantees smooth sailing of the affairs and make your coming years cool as a cucumber. Thus let us target some unavoidable Urdu conversation starters for the very first day at school or a new workplace without any delay.
·         میرا نام احمد ہے اور میں اردو ادب کا طالبِ علم ہوں۔
Mera naam Ahmed hai aur mein Urdu adab ka talib-e-ilm hun.
My name is Ahmed and I am a student of Urdu literature.
·         آج سکول میں میرا پہلا دن ہے اس لیے میں بہت پُرجوش ہوں۔
Aaj school mein mera pehla din hai iss liye mei bohat purjosh hun.
It's my first day at school; therefore, I am very excited.
·         آپ کون سی جماعت میں پڑھتے ہیں؟
Aap kaun si jamaat mein parhtay hain?
Which class do you study in?
·         کیا آپ مجھے بتا سکتے ہیں کہ لائبریری کہاں ہے؟
Kia aap mujhay bata saktay hain kay library kahan hai?
Could you please guide me where the library is?
·         یہاں کیفیٹیریا میں کیا خاص چیز ملتی ہے؟
Yahan cafeteria mein kia khaas cheez milti hai?
What is the specialty of the cafeteria here?
·         آپ یہاں کتنی دیر سے کام کر رہے/رہی ہیں؟
Aap yahan kitini der say kaam ker rahay/rahi hain?
For how long have you been working here?
·         کیا آپ یہاں کے ماحول سے مطمئن ہیں؟
Kia aap yahan kay mahol say mutma-in hain?
Are you satisfied with the atmosphere here?
·         کیا آپ بھی نئے ہیں؟
Kia aap bhi naye hain?
Are you also new?
·         کیا یہ ادارہ ٹرانسپورٹ کی سہولت فراہم کرتا ہے؟
Kia yeh idarah transport ki sahoolat faraham kerta hai?
Does this organization provide the transport-facility?
3. Conversation Starters for a First Date
Though it is hard to fix a single set of Urdu conversation starters for Every first date because with the change of person and place you cannot guarantee if it is going to work. Nevertheless, a proactive approach demands that you should equip yourself with multiple Urdu conversation starters for a date.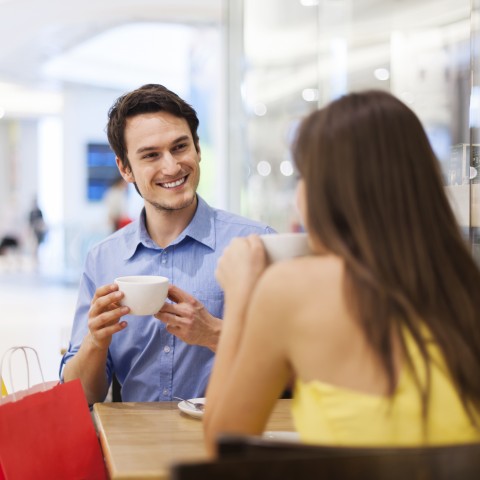 Having such a vocabulary saves you from certain embarrassing moments and you can make a difference to win the confidence of your partner. It also helps you develop a loving relationship that could last longer and add an everlasting series of events to the album of your love life ultimately. Let us learn how to start a loving conversation in the Urdu language right now.
·         تمہیں کیا پسند ہے؟
Tumhein kia pasand hai?
What do you like?
·         کیا تمہیں کوئی کھیل پسند ہے؟
Kia tumhein koi khel pasand hai?
Do you like any sport?
.         تم شام کے وقت کیا کرتے/کرتی ہو؟
Tum shaam kay waqt kia kertay/kerti ho?
What do you do in the evening?
·         تمہاری پسندیدہ ترین فلم کون سی ہے؟
Tumhari pasandidah tareen film kaun si hai?
What is your most favorite movie?
·         تمہاری پسندیدہ ترین ڈش کون سی ہے؟
Tumhari pasandidah tareen dish kaun si hai?
What is your most favorite dish?
·         کیا تم جانتی/جانتے ہو کہ تم پر لال رنگ جچتا ہے؟
Kia tum jaanti/jaantay ho kay tum per laal rung jachta hai?
Do you know that the red color suits you?
·         کیا تم میرے ساتھ زندگی کے ایک نئے سفر کا آغاز کرو گے/گی؟
Kia tum meray saath zindagi kay aik naye safar ka aaghaaz kero gay/gi?
Will you start a new journey of life with me?
·         کیا تم پیار میں یقین رکھتے/رکھتی ہو؟
Kia tum pyaar mein yaqeen rakhtay/rakhti ho?
Do you believe in love?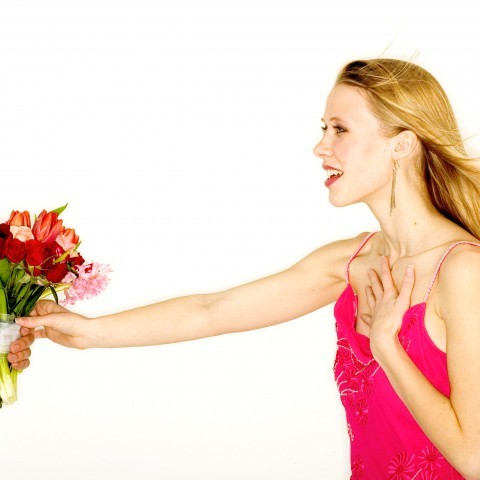 4. Conversation Starters to Reconnect with Friends through Text or Email
Nowadays, it is extremely difficult to refrain from using the modern gadgets of communication. Hence, it also makes it indispensable to master the efficient usage of these gadgets. The vastness of the Urdu language has allowed it to formulate its Urdu vocabulary that you can utilize to send SMS and Email to others.
The circumstances and addressees may vary and so does vary your sentences and phrases that you can use to talk to your family, friends, and others. You should change your conversation starters with the change of addressee i.e. if you are talking or writing on an official platform your language and tone should be formal whereas while hanging out with the family and friends you can afford to be informal and casual.
Keeping these in view, let us proceed further to learn some Urdu conversation starters to connect and reconnect with friends through email and text messages below here.
·         کیا کر رہے/رہی ہو؟
Kia ker rahay/rahi ho?
What are you doing?
·         کیا ہم تھوڑی دیر بات کر سکتے ہیں؟
Kia hum thori der baat ker saktay hain?
Can we talk for a little while?
·         میں تمہارے پیغام کا انتظار کر رہا/رہی ہوں۔
Mei tumharay paighaam ka intezaar ker raha/rahi hun.
I am waiting for your message.
·         میں تمہاری ای میل کا بیتابی سے انتظار کر رہا/رہی ہوں۔
Mei tumhari email ka betaabi say intezaar ker raha/rahi hun.
I am anxiously waiting for your email.
·         تھوڑی دیر کے لیے میری بات سنو۔
Thori der kay liye meri baat suno.
Listen to me for a little while.
·         تم نے ابھی تک میرے پیغام کا جواب نہیں دیا۔
Tum nay abhi tak meray paighaam ka jawaab nahin diya.
You have not answered my message yet.
·         میرے پیغام کا جواب لازمی دینا۔
Meray paighaam ka jawaab laazmi dena.
You must reply to my message.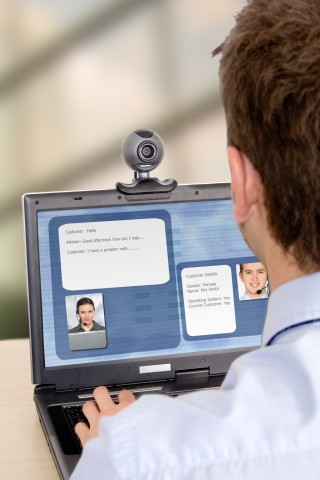 5. Conclusion
This article has guided you on some very useful Urdu conversation starters and expressions followed by a list of Urdu conversation starter questions and answers to build your unique Urdu vocabulary in this regard. You have also come across a few most common Urdu conversation starter words and dialogues to make you well-versed in the use of the Urdu language anywhere all around.
Are you ready to test your favorite Urdu conversation starters in real-life situations? 'Yes,' or 'no' does not matter. Write to us at UrduPod101.com right away to have our earliest response concerning all sorts of questions and queries.
Besides, don't forget to explore UrduPod101.com frequently, for it is a rich repository of Urdu language learning resources such as Urdu dictionary, Urdu vocabulary, Urdu pronunciation, Urdu grammar, etc. that will hone your integrated Urdu language skills to make you adept at them eventually.
Very Happy Urdu Learning!