Have you already mastered the most basic Urdu words, phrases, and grammar points?
Then the next logical step is to press ahead and begin studying more advanced concepts. More specifically, you should consider learning intermediate Urdu phrases that are appropriate for your level and goals. Memorizing entire phrases (rather than individual words) is a great way to get used to the language and speak more naturally at this stage.
You may find this advancement a bit tricky. However, passing through this intricate phase will empower you to have deeper and more effective conversations with native Urdu speakers. Being able to use intermediate Urdu phrases in their appropriate contexts will help you make a better impression on the Pakistani locals and make you a better communicator.
You may fall victim to the misuse of these phrases at the beginning, but mistakes are what help us learn and do better. Once you find your errors, you can correct them and improve your speaking skills accordingly.
In this article, you will learn some useful intermediate Urdu phrases that will not only give you confidence in your communication skills but also help you achieve a solid reputation in Urdu-speaking cultures.
➜ Are you still struggling to reach the intermediate level in Urdu? Then make sure you visit this lesson for some helpful tips and tricks for leveling up!
Table of Contents
1. Talking About Past Events
The past tense plays a significant role in the art of narration. Therefore, learning how to use the past tense in Urdu is crucial if you plan on telling stories or anecdotes from your past. Below are some useful intermediate Urdu phrase examples that you can memorize and build upon to use in your own conversations.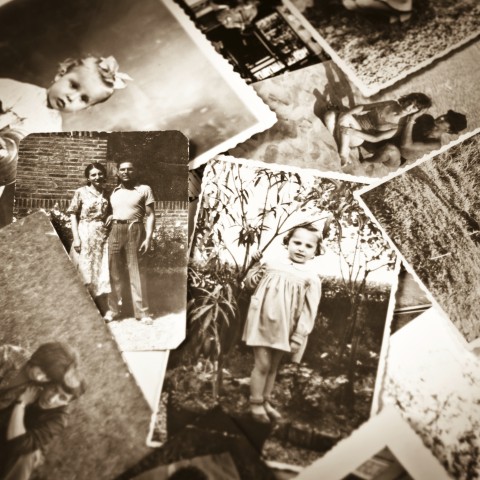 میرے باغ میں آم کا ایک درخت تھا۔
Meray baagh mein aam ka aik darakht tha.
I had a mango tree in my garden.
اُس نے ہمیشہ حق کا راستہ چنا۔
Uss nay hameshah haq ka rastah chuna.
He always opted for the right path.
کل شب ہم نے خوب مزہ کیا۔
Kal shab hum nay khoob mazah kiya.
We enjoyed ourselves a lot last night.
بد قسمتی نے اُس کا پیچھا کیا۔
Badqismati nay uss ka peecha kiya.
Bad luck chased him.
ہمارا اچھا وقت گزرا۔
Hamara acha waqt guzra.
We had a great time.
وہ میری زندگی کا ناقابلِ فراموش دن تھا۔
Woh meri zindagi ka naqabil-e-faramosh din tha.
That was the most unforgettable day of my life.
2. Making and Changing Plans
Planning events is another situation you'll face in any society. To help you start off on the right foot, we've compiled several Urdu phrases for the intermediate level that are perfect for making and changing plans with native speakers. From setting a date to postponing a meeting, you'll be ready for it all!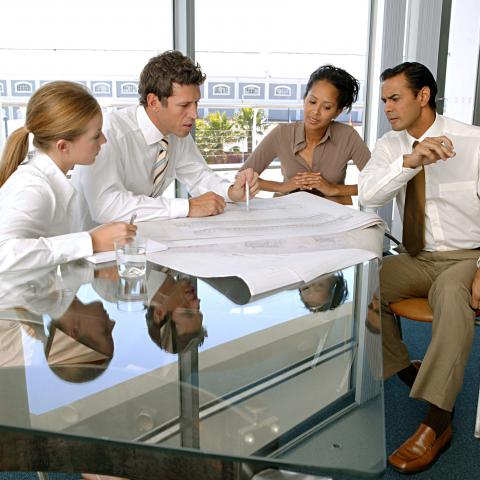 کیا آپ کل کچھ وقت نکال سکتے ہیں؟
Kia aap kal kuch waqt nikaal saktay hain?
Can you spare some time tomorrow?
کیا آپ یہ ملاقات مؤخر کر سکتے ہیں؟
Kia aap yeh mulaqat moakhar ker saktay hain?
Could you please postpone this meeting?
کیا آپ دیسی کھانا پسند کرتے ہیں؟
Kia aap desi khaana pasand kertay hain?
Do you like Desi food?
کیا میں دعوت میں اپنے بیٹوں کو لا سکتا ہوں؟
Kia mei daawat mein apnay beton ko la sakta hun?
Can I bring my sons to the party?
کیا ہم کسی اور دن کا انتخاب کر سکتے ہیں؟
Kia hum kisi aur din ka intekhaab ker saktay hain?
Can we choose another day?
اگلے جمعے کو دن گیارہ بجے ملتے ہیں۔
Aglay jummay ko din gyarah bajay miltay hain.
Let us meet next Friday at eleven a.m.
3. Explaining and Listing Reasons
Every action has a reason behind it. Sometimes, the inability to explain this reason results in confusion or misconceptions. This is why you should definitely know how to describe your reasons in Urdu if you're visiting Pakistan. Let's see a few intermediate Urdu phrases you could use to do this.
مُوسلا دھار بارش کی وجہ سے میچ نہ کھیلا جا سکا۔
Moosla dhaar baarish ki wajah say match nah khela ja saka.
The match could not be played due to heavy rain.
میں نے ایک ضروری کام کی وجہ سے چُھٹّی کی۔
Mei nay aik zaroori kaam ki wajah say chutti ki.
I took leave due to an urgent work assignment.
ہم بوجۂ مجبوری شادی میں شریک نہ ہو سکے۔
Hum bawajah-e- majboori shaadi mein shareek nah ho sakay.
We could not attend the wedding because of a compulsion.
یہی وجہ ہے کہ وہ ہمیشہ کامیاب ہو جاتا ہے۔
Yehi wajah hai kay woh hameshah kaamyaab ho jaata hai.
That is why he is always successful.
میں نے اس کا انتخاب مُندرجہ ذیل وجوہات کی بناء پر کیا۔
Mei nay iss ka intekhaab mundarjah zail wajoohaat ki bina per kiya.
I selected that for the following reasons.
وہ اتنا کمزور ہے کہ چل بھی نہیں سکتا۔
Woh itna kamzor hai kay chal bhi nahin sakta.
He is too weak to walk.
کیونکہ میں نے امتحان کی تیاری کرنی ہے، اس لیے میں کھیل نہیں سکتا۔
Kyun kay mei nay imtehaan ki tayari kerni hai, iss liye mei khel nahin sakta.
I cannot play because I have to prepare for the examination.
4. Making Recommendations and Complaints
Being able to give a fair opinion and respect others' suggestions will increase your acceptability in your social circles. Sharing critical insights and common experiences are two good ways to make friends anywhere. Therefore, we have compiled some intermediate phrases in Urdu that you can use to make complaints and give recommendations.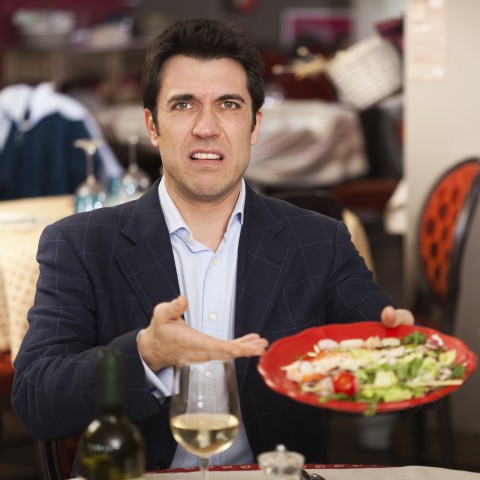 میرے کہنے پر یہ ڈش کھائیں، آپ مایوس نہیں ہوں گے۔
Meray kehnay per yeh dish khaaein, aap mayoos nahin hon gay.
Try this dish on my recommendation; you will not be disappointed.
مجھے وہ سیرگاہ پسند ہے، میں تمہیں وہاں لے کر چلوں گا۔
Mujhay woh sergah pasand hai, mei tumhein wahan lay ker chaloon ga.
I like that resort; I will take you there.
وہاں کا عملہ ہرگز تعاون نہیں کرتا لہٰذا میں آپ کو اس جگہ جانے کا مشورہ نہیں دے سکتا۔
Wahan ka amlah hargiz taawun nahin kerta lehazah mei aap ko uss jagah jaanay ka mashwarah nahin day sakta.
The staff over there is highly non-cooperative; therefore, I cannot suggest you go to that place.
یہ میرا پسندیدہ گُلوکار ہے۔
Yeh mera pasandeedah gulukaar hai.
This is my favorite singer.
مجھے یہ گیت پسند ہے، اسی لیے میں یہ دوبارہ سُنوں گا۔
Mujhay yeh geet pasand hai, isi liye mei yeh dobarah sunon ga.
I like this song; therefore, I will listen to it again.
یہ نئی فلم بہت بُری ہے، میں آپ کو یہ دیکھنے کی سفارش نہیں کروں گا۔
Yeh nayi film bohat buri hai, mei aap ko yeh daikhnay ki sifarish nahin karun ga.
This new movie is quite bad; I will not recommend you watch it.
5. Reaction Phrases for Everyday Conversations
Now, let's go over some crisp intermediate Urdu phrases for reacting to others' statements. Learning how to use these reaction phrases will help you have smoother, more natural conversations.
بہت اعلٰی! تم نے بہت اچھی کارکردگی دکھائی۔
Bohat aala! Tum nay bohat achi karkerdagi dikhai.
Great! You showed a great performance.
حقیقتاً ؟ کیا یہ ممکن ہے؟
Haqeeqatun? Kia yeh mumkin hai?
Really? Is it possible?
مذاق نہیں، یہ حقیقت ہے۔
Mazaq nahin, yeh haqeeqat hai.
No kidding, this is a reality.
اوہ میرے خدایا! یہ آدمی کتنا مطلبی ہے۔
Oh meray khudaya! Yeh aadmi kitna matlabi hai.
Oh my God! How mean this man is.
بُری بات! ایسا نہیں کرو۔
Buri baat! Aisa nahin kero.
That's bad! Do not do this.
ناقابلِ یقین! کوئی مچھلی کیسے چل سکتی ہے؟
Naqabil-e-yaqeen! Koi machli kaisay chal sakti hai?
Unbelievable! How can a fish walk?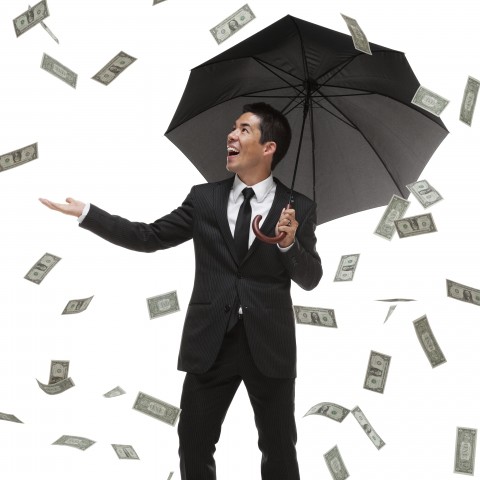 6. Etiquette
[Link]

Phrases for Social and Business Settings

Courtesy can bring desirable results in any part of the world; therefore, learning some Urdu phrases related to social etiquette and cultural norms is a great idea. For your convenience, we have listed several such Urdu phrases to guide you in a variety of settings.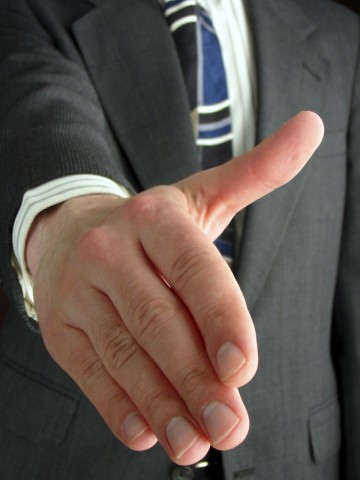 بسم اللّہ کریں۔
Bismillah karein.
Bon appetit.
میں آپ کے جواب کا منتظر ہوں۔
Mei aap kay jawab ka muntazir hun.
I look forward to hearing from you.
کسی بھی سوال کی صورت میں براہِ مہربانی مجھ سے رابطہ کریں۔
Kisi bhi sawaal ki soorat mein barah-e-meharbani mujh say raabtah karein.
Please contact me in case of any questions.
خود کو گھر پر ہی سمجھیں۔
Khud ko ghar per he samjhein.
Make yourself feel at home.
ہم آپ کو ہماری دکان پر خوش آمدید کہتے ہیں۔
Hum aap ko hamari dukan per khush aamdeed kehtay hain.
We welcome you to our shop.
مجھے پیش رفت سے آگاہ رکھئے گا۔
Mujhay pesh raft say aagah rakhiye ga.
Keep me posted on the proceedings.
7. Conclusion
In this article, we provided you with a comprehensive list of Urdu phrases for intermediate learners. To help prepare you for everyday life in Pakistan, we made sure to include phrases for a number of different situations and contexts. Of course, if you feel that we forgot an important phrase or category, we encourage you to let us know in the comments. We'll get back to you as soon as possible!
If you would like to continue learning Urdu, create your free lifetime account on UrduPod101.com today! We are a rich repository of Urdu language learning resources for students at every level. You'll enjoy studying Urdu using our variety of video and audio lessons, free vocabulary lists, pronunciation and grammar guides, and so much more.
Very Happy Urdu Learning!